Ghostbusters: Afterlife 2 Release Date, Cast, Director And More Details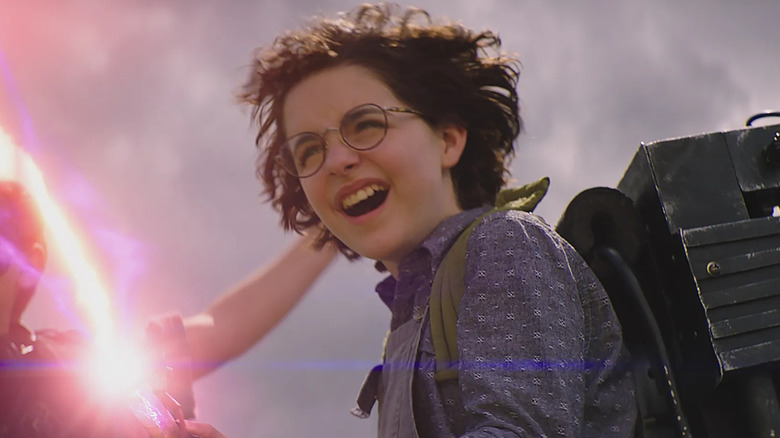 Sony
"Ghostbusters: Afterlife" follows a family of three that moves into an inherited home in an isolated countryside. They soon discover their family's legacy of being ghostbusters and are forced into the precarious situation of having to save the small town, and the world by extension.
Directed by Jason Reitman, whose father Ivan brought the two 1980s films to the screen, and starring Carrie Coon, Paul Rudd, Finn Wolfhard, and Mckenna Grace, "Afterlife" debuted at the end of 2021. While a surge of a COVID-19 variant likely damaged some of its box office potential, the film still pulled in nearly $200 million in ticket sales worldwide. The film also received a warm welcome from critics and fans, boasting a fresh rating from each group on Rotten Tomatoes, alongside a 7.1/10 on IMDb. All around, the film seemed to be a solid win for Sony Pictures, and a few months after "Afterlife" hit theaters, Sony announced that a sequel was on the way. Here's everything we know so far about the follow-up to "Ghostbusters: Afterlife."
When will Ghostbusters: Afterlife 2 be released?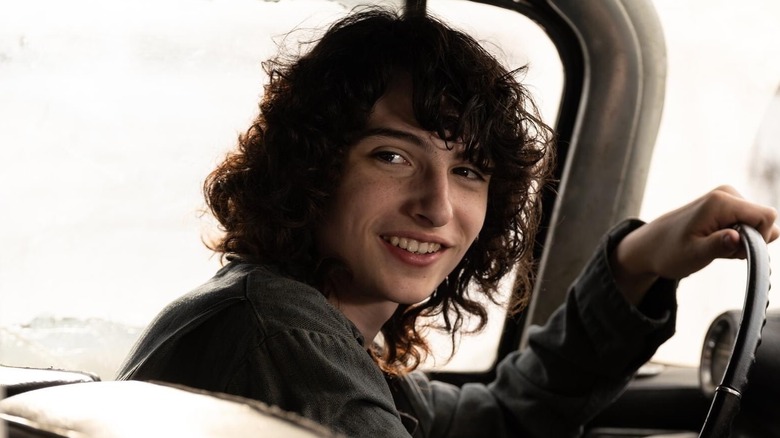 Sony
Filming on the still officially unnamed sequel to "Ghostbusters: Afterlife" began in March 2023. Initially, the movie was supposed to reach movie theaters on December 20, 2023. Legacy "Ghostbusters" cast member Ernie Hudson, returning to the franchise in the reboot sequel, told ScreenRant in July 2023 that filming had already completed, But steps like editing and adding in special effects on a science-fiction film like this one take a lot of time. Additionally, many Hollywood projects that were finished or nearly finished were delayed from 2023 release dates into 2024 to account for production delays and a dearth of promotional opportunities owing to the Writers Guild of America strike and the Screen Actors Guild Strike.
Just weeks after Hudson mentioned that a late 2023 release was possible, distributor Sony announced that "Ghostbusters: Afterlife 2" would move to a date on the 2024 calendar vacated by a move of the even more technically complex "Spider-Man: Beyond the Spider-Verse." "Ghostbusters: Afterlife 2" will arrive in cineplexes around North America on March 29, 2024.
What is the plot of Ghostbusters: Afterlife 2?
Sony
"Ghostbusters: Afterlife" director and "Ghostbusters: Afterlife 2" co-writer and producer Jason Reitman made an appearance during Sony's CinemaCon presentation in April 2023. The big announcement in terms of the upcoming sequel to a reboot of an '80s blockbuster franchise: The action would take place not in rural Oklahoma, as it did in "Ghostbusters: Afterlife," but in New York City, just like "Ghostbusters" and "Ghostbusters II."
Other than that detail, which hints at a return to older, more familiar elements of the "Ghostbusters" franchise, little is known about the plot of a "Ghostbusters: Afterlife" sequel. The casting original, 1980s-era ghostbusters — notably Ernie Hudson, who portrayed Winston Zeddemore — suggests that the sequel could feature a multi-generational team-up in the older group's metropolitan stomping grounds. Even bad guy bureaucrat Walter Peck (William Atherton) looks to make a return to throw a wrench into the ghost-busting machinery.
Who is starring in Ghostbusters: Afterlife 2?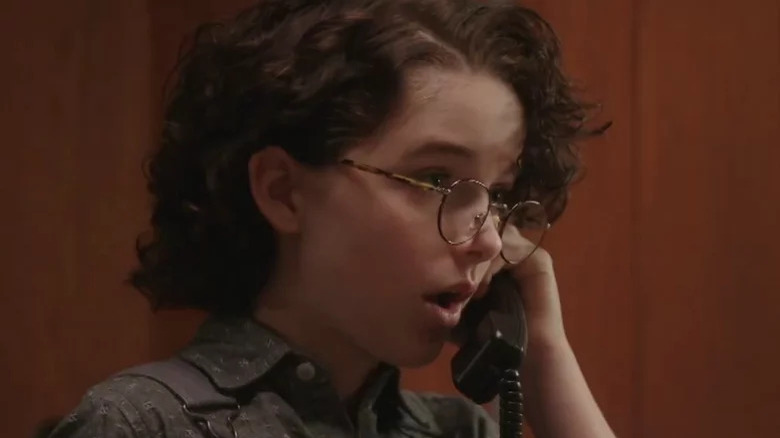 Sony
When Sony presented a tease of "Ghostbusters: Afterlife 2" at the 2023 CinemaCon event, producer Jason Reitman was joined in his video announcement by the cast of the original "Ghostbusters: Afterlife." That means the primary four actors will all return for the 2024 sequel. Carrie Coon will once more portray Callie Spengler (daughter of original ghostbuster Egon Spengler), and Finn Wolfhard and Mckenna Grace are set to reprise their roles as her children, Trevor and Phoebe, respectively. Paul Rudd, as paranormal-interested teacher Gary Grooberson, will be back, too.
But as the story expands and moves to New York, some familiar faces will round out the cast to play new characters. British comedian James Acaster ("Repertoire") will be a part of "Afterlife 2," as will comic and "Eternals" star Kumail Nanjiani and Emmy-winning stand-up Patton Oswalt. Emily Alyn Lind, late of Max's "Gossip Girl" reboot will appear, too. The big news for big "Ghostbusters" fans, however: Original film stars Dan Aykroyd, Bill Murray, and Ernie Hudson will once more bust ghosts as their characters Ray Stanz, Peter Venkman, and Winston Zeddemore.
Who is directing and writing Ghostbusters: Afterlife 2?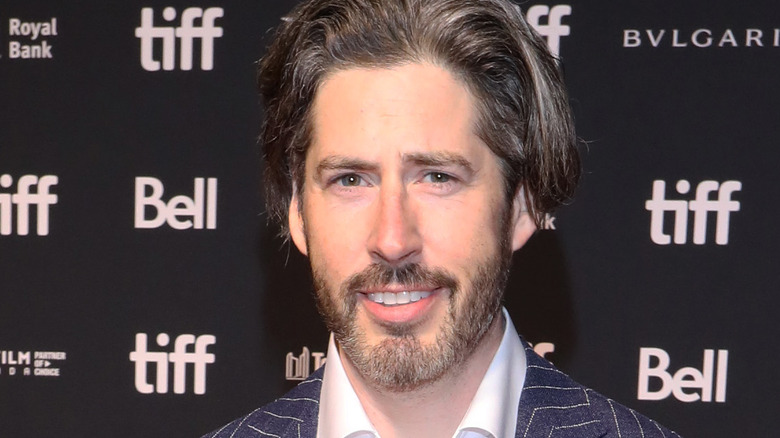 Jeremy Chan/Getty Images
Ivan Reitman directed the original "Ghostbusters" and "Ghostbusters II" in the 1980s and then served as a producer on the 2021 franchise restarting "Ghostbusters: Afterlife." Shepherding the property, Reitman left "Ghostbusters" in the hands of his son, Jason Reitman, the Academy Award-nominated filmmaker behind "Juno" and "Up in the Air." The younger Reitman, who both directed and co-wrote the newer "Ghostbusters" film, will similarly retreat to a producer role on "Ghostbusters: Afterlife 2." Reitman helped write the screenplay for both "Afterlife" movies with Gil Kenan, who will take on directorial duties on "Ghostbusters: Afterlife 2." In addition to directing the family holiday fantasy "A Boy Called Christmas" as well as the young adult dystopian adaptation "City of Ember," Kenan has some experience updating and revamping older properties. He helmed the 2015 "Poltergeist" remake and also directed an episode of "Scream: The TV Series."