You Probably Never Knew This Grey's Anatomy Character Is A Nurse In Real Life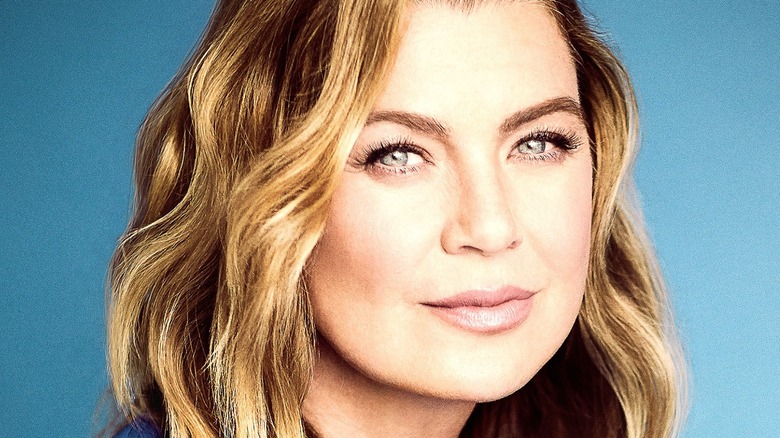 ABC/Mike Rosenthal
"Grey's Anatomy" is one of those primetime TV dramas that has been able to withstand the test of time. Since 2005, the medical series has followed the employees of the fictional Grey Sloan Memorial Hospital as they balance tricky workplace relationships with the daily challenges of saving lives. Some characters have been there since the beginning — Ellen Pompeo as the fearless Meredith Grey is synonymous with "Grey's Anatomy." There are also characters like Miranda Bailey (Chandra Wilson) and Richard Webber (James Pickens Jr.) who have been around since the early days.
"Grey's Anatomy" definitely has an important core cast, but it's always changing. The show isn't afraid of killing off some of its most-beloved characters, like Patrick Dempsey's Derek Shepherd or Jeffrey Dean Morgan's Denny Duquette. There are always new characters being introduced, including a few cameos from super familiar faces in Hollywood. While many of the show's cast members likely have more medical knowledge than the average person, it's hard to remember that they aren't doctors in real life. That is, except for one "Grey's Anatomy" mainstay who has been there since the beginning, who does double-duty in a real-life hospital.
Nurse Bokhee is a real-life medical professional
Any "Grey's Anatomy" super-fan is well aware of Bokhee, the show's unsung hero. She's a scrub nurse who is more often than not seen and not heard. Bokhee tends to deliver lines that are short, but impactful. It makes more sense once you realize that the character isn't an actor at all — Bokhee An is a real-life scrub nurse on and off camera.
Sandra Oh, who portrayed Cristina Yang on the series, revealed the shocking fact in a 2013 tweet. "The nurse in that scene, Bokhee, is a real surgical nurse. She's been with us since the beginning. She's like my 2nd mom, she's the best," Oh wrote. Bokhee has been featured in more than 200 episodes on "Grey's Anatomy" and has made appearances in every season since its debut. In fact, she's actually appeared in more episodes than stars like Oh, Dempsey, and many other long-time cast members (via IMDb).
Bokhee is still an active scrub nurse in real-life in Los Angeles. She's a bona fide Instagram star, boasting more than 600,000 followers interested in her behind-the-scenes shots from the show and beyond. It's amazing to see that someone with such a demanding job in real life also portrays their profession on TV, and brings some reality to a series that can often center around some unfathomable plot lines.