Colton Haynes, Victoria Justice Cast In Fitness Film Bigger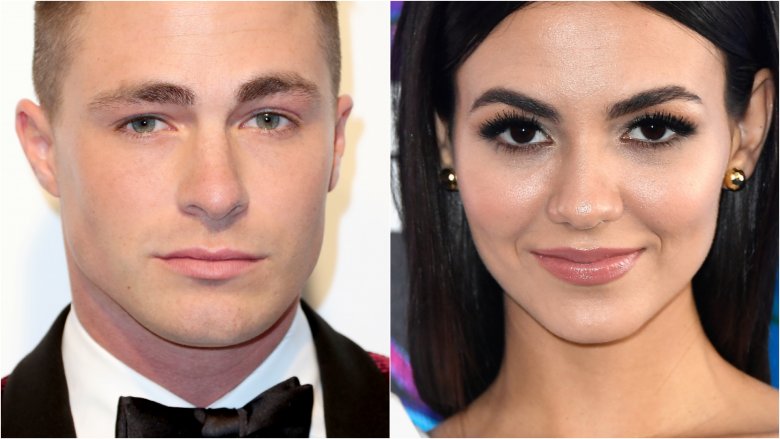 Getty Images
The cast of Bigger is growing fittingly bigger by the day. 
Deadline reports that Victoria Justice and Colton Haynes have been cast in the George Gallo-directed bodybuilding film. The biopic centers around fitness icons the Weider Brothers, creators of the Mr. Olympia bodybuilding competition and the founders of a fitness magazine empire that includes the likes of Flex, Men's Fitness, Muscle & Fitness, and Shape. 
Justice—who broke into the mainstream on Nickeldeon's Victorious, made a splash in Fox's Rocky Horror Picture Show, and showed off her acting chops in Blumhose and MTV's Eye Candy—will play Kathy, the first wife of Joe Weider, played by Teen Wolf alum Tyler Hoechlin. 
Haynes is set to take on the role of fitness guru Jack LaLane, who gained fame in the 1950s and '60s for his astounding feats of strength, including swimming while handcuffed to Alcatraz Island in San Francisco Bay and doing a staggering 1,033 uninterrupted push-ups in just 23 minutes. The actor is currently starring in the seventh season of FX and Ryan Murphy's horror anthology series, American Horror Story: Cult. He recently appeared on the silver screen in Sony's Rough Night, and has credits on Arrow and Scream Queens. 
The pair join Julianne Hough as Betty Weider, the second wife of Joe Weider. Known as the "First Lady of Fitness," Betty helped her husband and his brother create the world of modern fitness, and was an influential figure in launching the women's fitness movement in the 1980s. Dunkirk star Aneurin Barnard stars as Ben Weider, with The Strain actor Kevin Durand on board to play magazine publisher Bill Haulk. 
Gallo, who previously penned the scripts for Bad Boys and Midnight Run, will hop in the director's chair when filming begins next month in Alabama. The director works from a script he co-wrote with Andy Weiss and Brad and Ellen Furman.
We'll keep you in the loop on Bigger as news continues to break.