Who Plays Jessa Rinaldi On Chicago Med?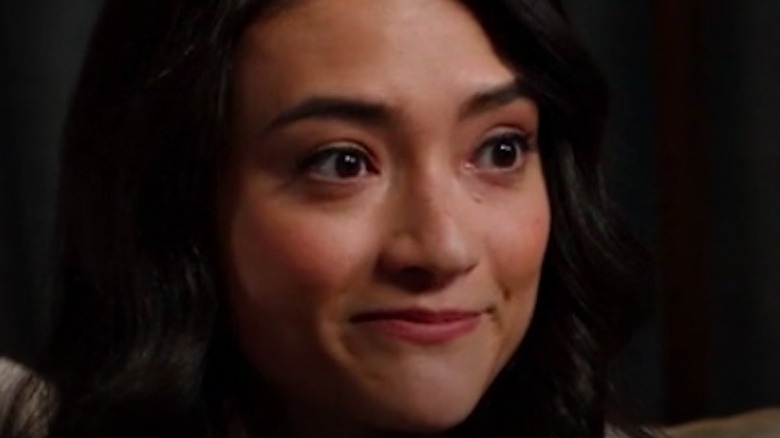 NBCUniversal Television Distribution
"Chicago Med," one of the shows included in NBC's "One Chicago" franchise along with "Chicago Fire" and "Chicago P.D.," is a drama about the medical professionals working at the Gaffney Chicago Medical Center. Similar to shows like "Grey's Anatomy" and "The Resident," "Chicago Med" features an ensemble cast led by Nick Gehlfuss as Dr. Will Halstead, S. Epatha Merkerson as the hospital's chief administrator Sharon Goodwin, Marlyne Barrett as nurse Maggie Lockwood, and Oliver Platt as Dr. Daniel Charles, head of the psychiatry department.
Season 7, which wrapped up on May 25, features plenty of drama, including an intriguing plot line that introduced a few new characters. A major subplot in Season 7 follows Halstead and Goodwin as they investigate Dr. Matt Cooper (Michael Rady), who they believe is operating an unlawful financial venture through the hospital. A minor character that plays a key role in this storyline is Jessa Rinaldi, a device representative at a medical technology company called Vasik Labs. At a glance, Jessa seems fresh-faced and wide-eyed, although she's actually helping her company hide criminal activity. If you're wondering who plays Jessa Rinaldi, we've got you covered.
Producer and screenwriter Angela Wong Carbone plays Jessa Rinaldi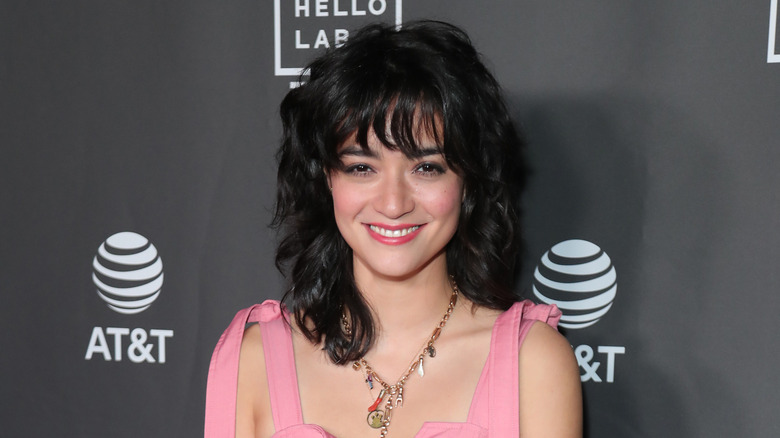 Leon Bennett/Getty Images
Jessa Rinaldi is portrayed by Angela Wong Carbone, a multi-talented actress and native New Yorker who studied at NYU and Cornell University. Along with her recurring role on "Chicago Med," she has appeared in a number of independent short films and has produced and written some of her own projects (via IMDb). On "Chicago Med," she portrays a character whose ostensible naivete masks her willingness to take part in an underhanded scheme.
Carbone first appears as Jessa Rinaldi in the Season 7 episode "Be the Change You Want to See" (via IMDb). Will Halstead and Sharon Goodwin are attempting to find evidence that Dr. Cooper is taking fraudulent kickbacks. Cooper arranges for him to meet with Jessa, who hopes that Halstead will help promote the Vasik Labs product Vas-COM, a pulmonary monitoring device. Halstead slowly earns Jessa's trust, and she ultimately reveals her employer's deceitful venture. Halstead and Goodwin get the evidence they need and the FBI arrests Jessa and Cooper for fraud.
In the season's penultimate episode, Jessa pleads with Halstead not to testify in the upcoming Vas-COM trial, but he holds his ground. If the narrative continues to expand on the court case, it's entirely possible that Carbone could return to the series. Viewers will have to tune in to "Chicago Med" Season 8, which has already been given the green light at NBC, to find out.