The Devastating Death Of Alien And E.T. Mechanical Effects Expert Isidoro Raponi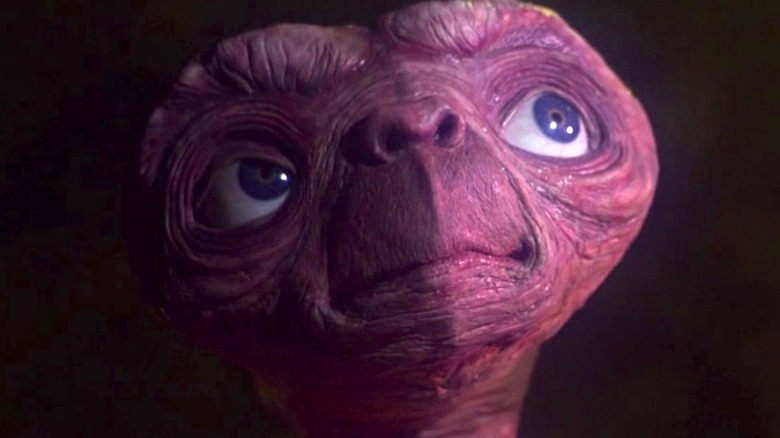 Universal Pictures
Isidoro Raponi, a Hollywood mechanical effects legend, has died at the age of 76. As announced by a Disney publicist (via The Hollywood Reporter), Raponi — who was known for working on films such as 1979's "Alien" and 1982's "E.T. the Extra-Terrestrial" – died on Friday, May 27, at a Los Angeles rehabilitation facility due to congestive heart failure.
According to THR, Raponi was born on June 30, 1945, in Frosinone, Italy. At the age of 18, he got his start in mechanical and special effects when he began an apprenticeship with effects creator Carlo Rambaldi, who would later win Oscars for his work on "King Kong," "Alien," "E.T. the Extra-Terrestrial" (via IMDb). After years of collaborating with Rambaldi, Raponi moved from Italy to Los Angeles in 1975 to work on the 1976 remake of "King Kong," which ended up earning him a special achievement award at the Oscars. Raponi continued collaborating with Rambaldi throughout his career, even after leaving Italy.
Raponi is survived by Nina, his wife of 40 years, and his daughter Tiziana. His son, Daniel, died in 2007.
Raponi leaves behind an impressive legacy
Isidoro Raponi's work on "Alien" and "E.T." are just the tip of the iceberg in the mechanical effects expert's long and impressive career. Raponi also worked on 1976's "King Kong" and its 1986 sequel "King Kong Lives," as well as 1977's "Close Encounters of the Third Kind" and 1987's "Running Man" (via IMDb). He followed up that run with work on "The Godfather: Part III" in 1990, and served as the special effects prop shop supervisor on "The Mummy: Tomb of the Dragon Emperor" in 2008. Raponi also has a slew of art department credits for films in which he worked as prop shop foreman or prop maker. These films include 1994's "The Shawshank Redemption," 1998's "Doctor Doolittle," 1999's "The Green Mile" and 2007's "Evan Almighty."
Raponi also worked on several films for Walt Disney Studios and its subsidiaries. He worked on the mechanical effects for 1982's "Tron," 1983's "Something Wicked This Way Comes" and 1985's "My Science Project," per The Hollywood Reporter's announcement of his passing. According to THR, Raponi was specifically responsible for creating the mechanical stunt tarantulas for Disney's "Something Wicked This Way Comes."
Finally, Raponi's IMDb page includes two rather unique credits: monster consultant for 1987's "Monster in the Closet," and dinosaur creator-engineer for the Disney-Touchstone's 1985 film "Baby: Secret of the Lost Legend." For the latter, he created a wide range of dinosaurs to appear in the film, including the titular character's rubber costume (designed for a human to operate from inside, using a remote to control expressions and movements) and a mechanically-operated 70-foot long, 25-foot wide Brontosaurus.