The Real Reason You Don't Hear From Craig T. Nelson Anymore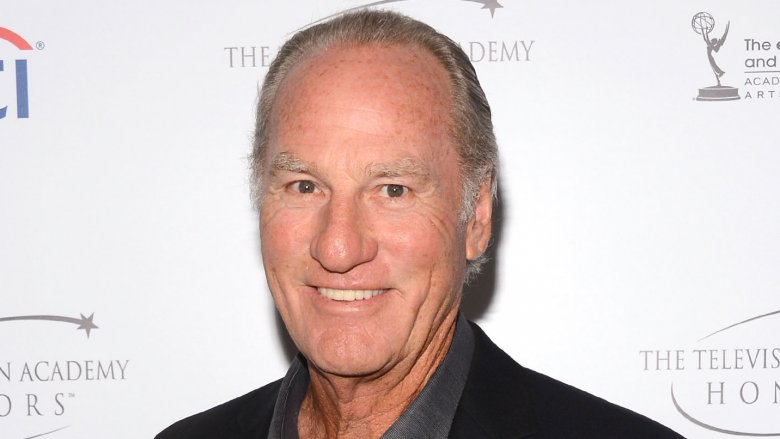 Getty Images
Actor Craig T. Nelson has been at the forefront of lots of well-liked movies, from being a part of the cast of Poltergeist to All the Right Moves to The Incredibles, but the role he's probably best remembered for is Minnesota State Screaming Eagles football coach Hayden T. Fox on the ABC sitcom Coach. He won an Emmy for his work on the hit series, and went on to star on two other long-running shows: CBS's cop drama The District and NBC's family tearjerker Parenthood. He still pops up in movies here and there, but for the most part, Nelson isn't as much of a screen fixture as he once was. Here's what Craig T. Nelson has been up to.
He's not pleased with Parenthood ending, nor how it ended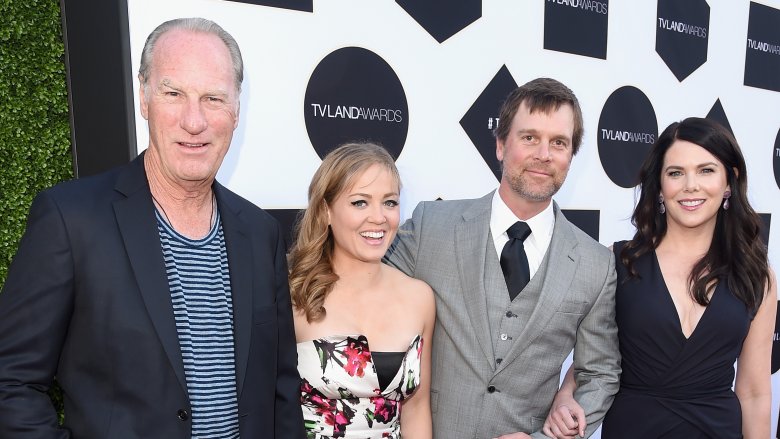 Getty Images
After six seasons, Parenthood left the air in 2015 in a highly emotional way: Craig T. Nelson's character, Zeek Braverman, died after a long battle with heart problems. Nelson wasn't happy about the way his character or the show went out—nor was he happy that the show was ending in the first place. 
"I think the series should have gone on. I still don't know why it was pulled," Nelson told The Hollywood Reporter. He added that he "never got on board" with his character dying, although he thought the death was "really dignified, nice and emotional." But Nelson thinks he knows why he didn't want to Zeek to die: because, he didn't want to have to think about his own death, nor mourn a character he'd played for so long. "You get in touch with your own mortality, and it was hard emotionally for a lot of the actors. For myself, I dreaded going in there. I never came to grips with the fact that he was going, and I didn't want him to."
He turned down a role on Modern Family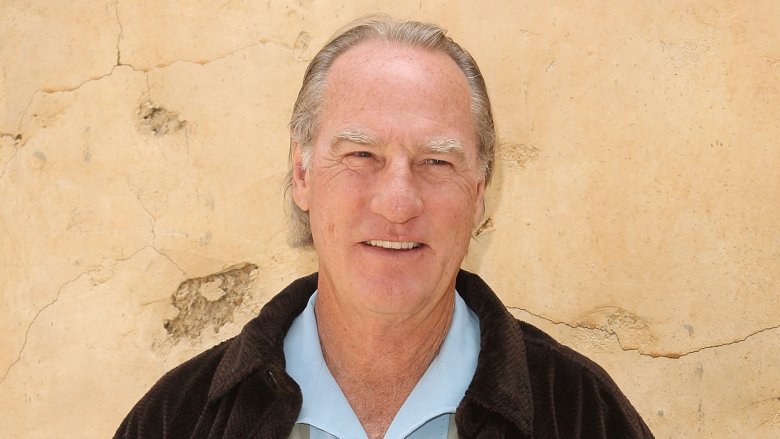 Getty Images
Craig T. Nelson landed the part of large family patriarch Zeek Braverman on Parenthood right after he turned down a similar role on a more popular show—Nelson was offered the chance to play family patriarch Jay Pritchett on ABC's Modern Family. In an interview with Access Hollywood Live, Nelson said he "liked the script" and "liked the people" on Modern Family, but the producers didn't offer him the amount of money he felt he deserved. "I'm old enough to say it, I guess. That was it," Nelson said. "We're in the middle of a cutback here, ladies and gentlemen, in Hollywood, and salaries have gone way, way down. I just felt disrespected, to tell you the truth." However, he doesn't seem to regret the decision, because he so quickly found Parenthood. "That ensemble, that group of people, those kids are incredible," he said. "I love going to work."
A Coach revival fell through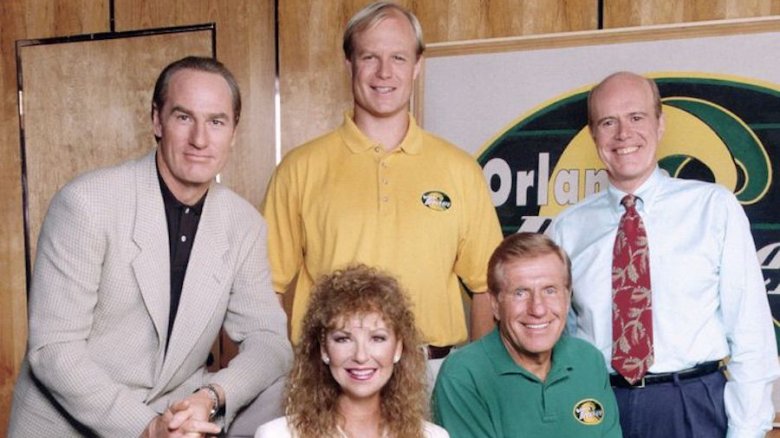 Over the past few TV seasons, some of the most notable new shows have been revivals of old favorites—such as Twin Peaks, The X-Files, and Will & Grace. In addition to the latter, NBC attempted to bring back ABC's Coach. The idea came about when the network got miffed that CBS landed Sonny Young, a pilot by Coach creator Barry Kemp—so they asked him to bring back his old hit. 
From 1989 to 1997, Craig T. Nelson played Minnesota State University's cranky football coach Hayden Fox. NBC was so confident that Coach 2.0 would work, it skipped the pilot phase and ordered the show straight to series—set to star Nelson and several other original cast members. The plot would have focused on Fox's adopted son Tim (a little kid at the end of Coach's original run) launching a football program at a prestigious college, and enlisting his recently widowed father to help. Kemp had a two-season plan: the first season would focus on building the team, and the second on the team's games. In August 2015, NBC canceled the project.
He was in a promising pilot that didn't get picked up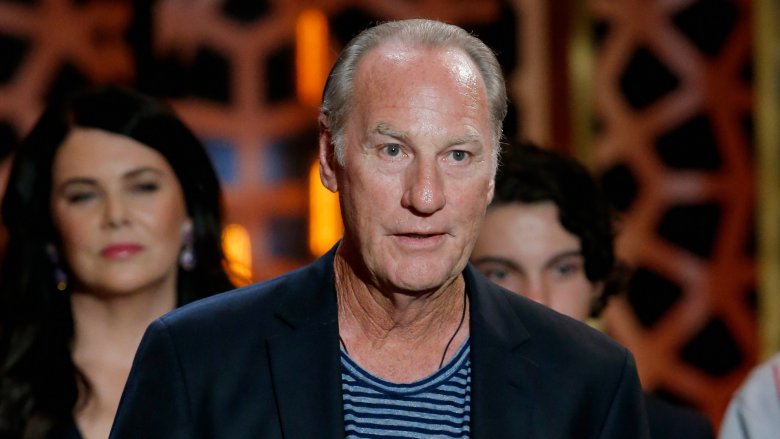 Getty Images
It looked like Craig T. Nelson had a big TV comeback in the works when he was cast in a pilot for the 2017-18 TV season called Raised by Wolves. The comedy had an impressive pedigree of talent: Oscar-winning screenwriter Diablo Cody (Juno) wrote the pilot, based on a British series co-created by popular English journalist and humorist Caitlin Moran, about a single mother raising five kids in the Midwest. This Is Us producer Greg Berlanti came on as an executive producer, and the cast included Nelson and Georgia King of Vice Principals. ABC passed on the show, and producers tried to shop it around to cable networks...but no takers there, either.
He's politically active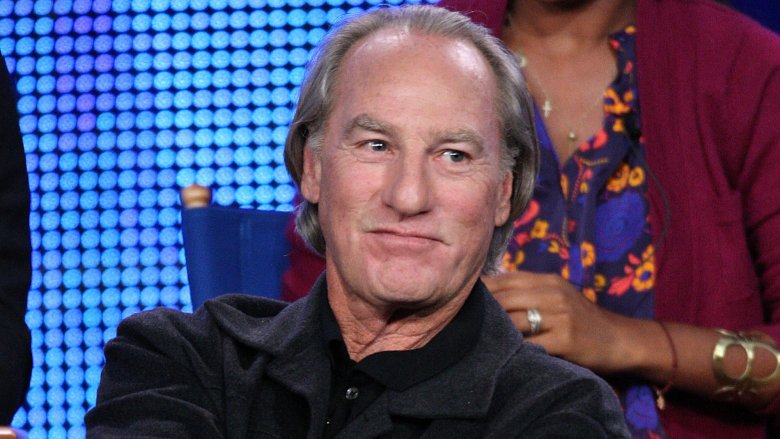 Getty Images
Like many celebrities, Nelson has articulated his political views. Unlike a lot of politically active actors, however, Nelson's attitudes veer to the right: he's been associated with the anti-taxation, small-government-advocating Tea Party movement. 
Nelson appeared as a guest on Fox News' The Glenn Beck Program in 2009. Describing himself as a "fiscally responsible grandfather," he advocated not paying taxes because the government funded things he didn't want to fund. He was particularly upset about the series of government bailouts of failing companies then dominating the news cycle. "I go into business, I don't make it. I go bankrupt. I've been on food stamps and welfare, did anybody help me out? No. No. They gave me hope, they gave me encouragement, and they gave me a vision." (Not to mention the welfare and food stamps.)
He does a lot of charity work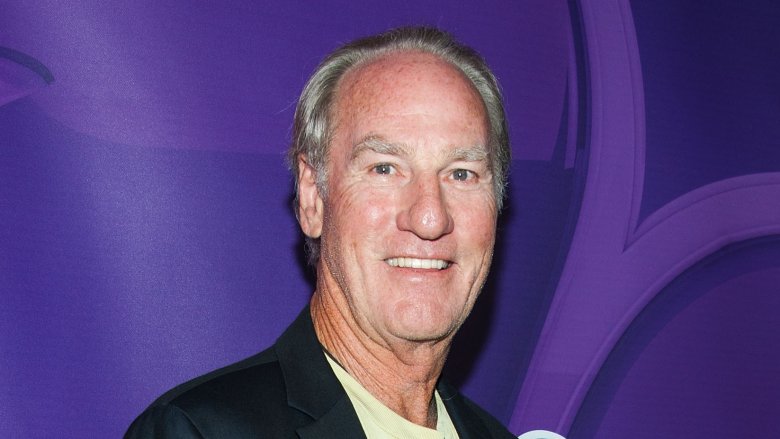 Getty Images
While Nelson doesn't believe in government bailouts, he does think people should help each other out, and he's given his time to organizations that aim to help others get back on their feet. Nelson has worked with a drug and alcohol rehabilitation charity called the Drug Education Council, including speaking at the organization's annual luncheon in 2017. In 2009, he mentioned on Hannity that he supports a group that pairs shelter dogs with returning military personnel. Nelson also said he works with a group that grants scholarships to veterans' children. 
"It's just unfathomable that we're not taking care of these people," Nelson argued, "that we're not saying, you know, from get-go, 'You guys are going to be guaranteed an education, you men and women.'" Among other charities close to Nelson's heart: the Wounded Warrior project and the Vanessa Behan Crisis Nursery, the latter of which serves abused women and children in his hometown of Spokane, Washington.
He golfs a lot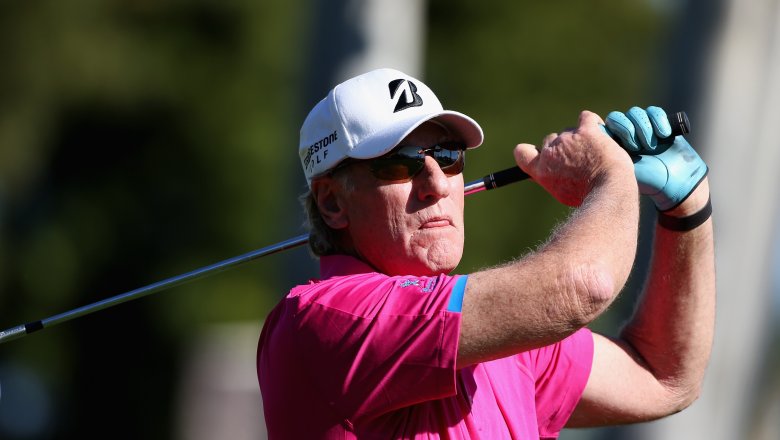 Getty Images
The guy who played a football coach in All the Right Moves and Coach doesn't stand on the sidelines in real life—instead, he's an active golfer. In 2013, he told the Golf Content Network that he has a handicap of eight—which, as golfers know, means Nelson is pretty good, although he says "the ability to maintain that number seems to come and go." His strengths are chipping and putting, which he says he'll practice for up to two hours a day. He's also a regular at celebrity-studded pro-am tournaments, and frequents the many courses on the Hawaiian island of Kauai, where he owns a beach house.
He's really into auto racing
The sport Nelson's been most associated with onscreen is football, but in his personal life, he loves motor sports; in fact, in 1991, he went to auto racing school, and soon thereafter entered the Toyota Celebrity Long Beach Grand Prix. Amazingly, he finished in third place. (Donny Osmond came in first.) 
At that point, Nelson said he was "hooked." He started driving in the World SportsCar series, also known as the International Motor Sports Association, and told Motor Trend that it was tough to break into the sport and to be taken seriously. "They don't want anybody out there who isn't doing something that's right," said Nelson. "And they let you know it." 
But Nelson proved he had the right stuff, and was voted the racing organization's "Most Improved Driver," which he quipped "was better than winning the Emmy." Nelson has also been a racing team owner, putting his time, money, and work into Screaming Eagles Racing—named after the football team he coached on Coach. The team's best finish: fifth place in the 1996 Grand Prix of Atlanta. Nelson and racer Dan Clark split the driving.
He'll be in The Incredibles 2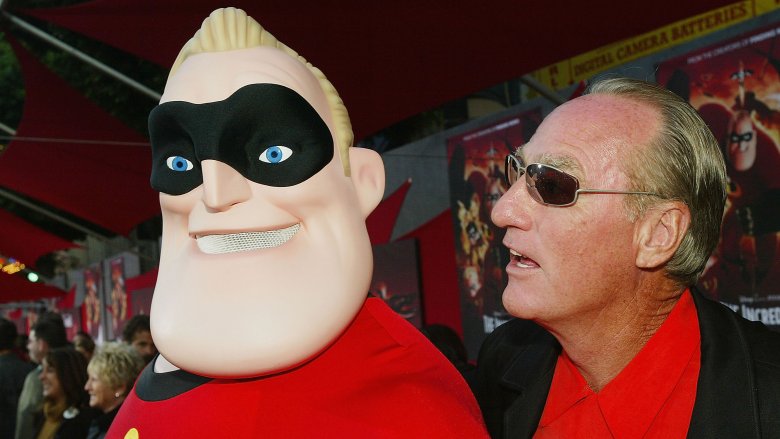 Getty Images
Nelson has worked steadily since Coach ended in 1997. He's had notable supporting parts in movies like Blades of Glory, The Proposal, and Get Hard, but his most famous gig—and the one that made the most money at the box office—involved only his voice. He was Bob Parr, a.k.a. Mr. Incredible, in Disney/Pixar's 2004 superhero movie The Incredibles. A sequel is in the works, set to be released in June 2018. Plot details are scant, but at D23, director Brad Bird said that Bob has shifted gears to become a stay-at-home dad, taking care of young Jack-Jack while living in a new house "that's a cross between a dream house and a super lair."
He's part of an upcoming all-star sex comedy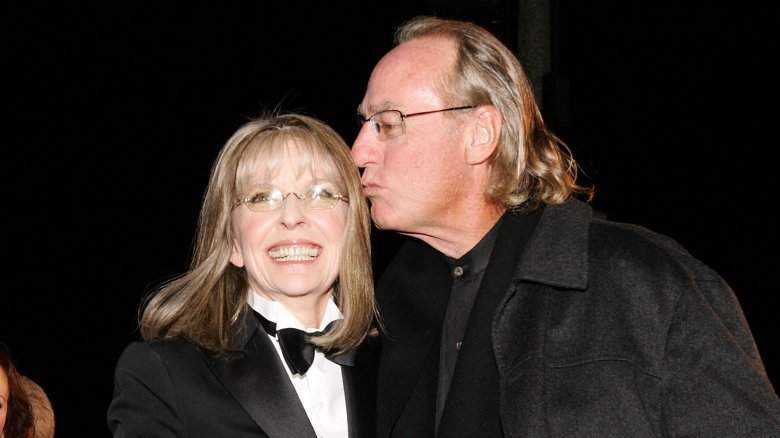 Getty Images
Nelson will join Diane Keaton, Jane Fonda, Richard Dreyfuss, Candice Bergen, Mary Steenburgen, Andy Garcia, Don Johnson, and Alicia Silverstone in the 2018 comedy Book Club, about four women in their sixties whose lives get a jolt of excitement when their book club reads—and really gets into—Fifty Shades of Grey. Nelson will reunite with some former castmates; he starred in The Family Stone with Keaton, and guest-starred as Fonda's former flame on the Netflix series Grace and Frankie.
His son works in TV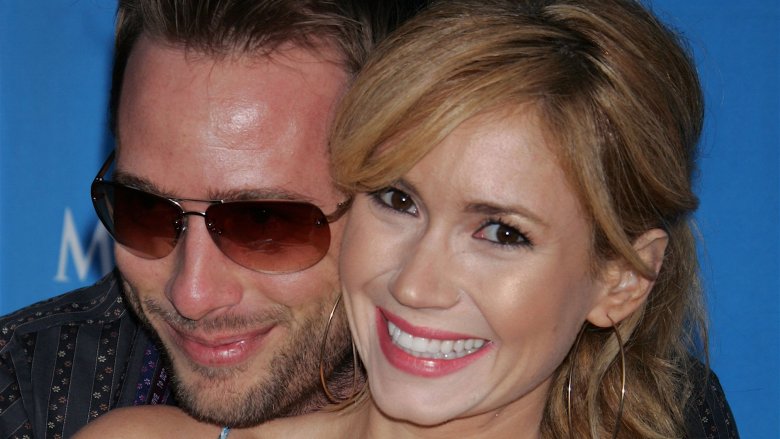 Getty Images
While we may not hear from Craig T. Nelson as much as we used to, his youngest son is a rising star on TV's creative side. Noah Nelson has written for dramatic TV for nearly a decade, and his credits include serving as a researcher and writer for CSI: New York, a writer and story editor for the Hawaii Five-O reboot, and a writer and executive story editor on Secrets and Lies. And father and son do talk shop. "I try to give him some insight," the elder Nelson told AARP in 2010. "I read his material, and we critique it together." He also acknowledged that working in TV while having a well-known TV star for a father can be tricky, claiming that "There are people that don't like what I do, and it comes back to haunt him."