Amazon Picks Up International Crime Miniseries McMafia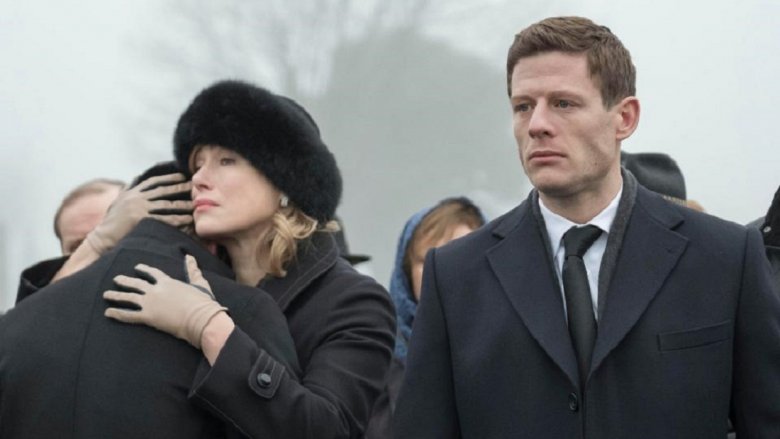 Amazon has scooped up another international series for its slate of exclusive programming, according to a notice in The Hollywood Reporter.
The streaming service's newest acquisition is McMafia, a BBC and AMC eight-part TV series production about organized crime on an international scale.
The series follows the family of Alex Godman, played by James Norton, seen in the above image alongside Maria Shukshina as his mother. An English son of Russian expats, Godman is trying to distance himself from his family's murderous past to begin his own legitimate business—but as always tends to happen with these gangster stories, his particular family legacy is a difficult and deadly one to escape.
In addition to Godman, the international cast of the series includes Juliet Rylance, David Strathairn, Faye Marsay, Tim Ahern, and Celine Abrahams. 
McMafia was created by Hossein Amini and James Watkins, based on material from the non-fiction book of the same name by Misha Glenny. 
Hossein Amini previously wrote Drive, 47 Ronin, and Snow White and The Huntsman. James Watkins previously directed the 2012 remake of The Woman in Black as well as the "Shut Up and Dance" episode of Black Mirror. He will direct all eight episodes of McMafia.
We'll have more on this new Amazon show as news develops. For more material that you can watch right now, check out our feature on the best exclusive Amazon Prime releases.