Stranger Things Images Tease New Characters, New Hair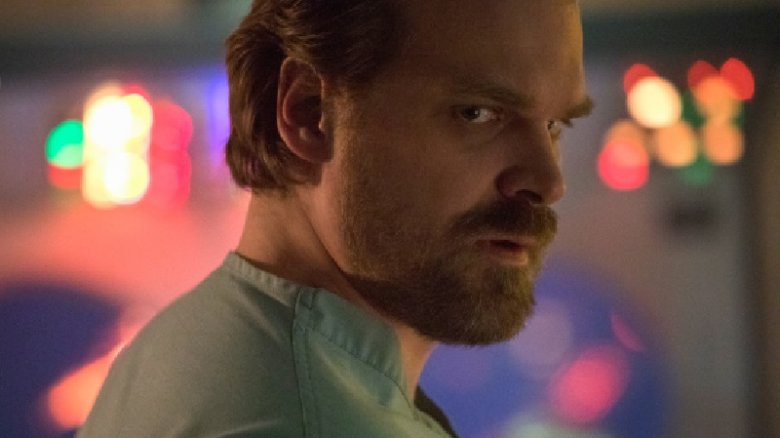 Even the right-side-up looks Upside-Down in new pictures from the second season of Netflix's Stranger Things.
After weeks and weeks of inspired but information light 80s-movie throwback posters and close-up but context-lacking character sheets, these new images released exclusively through Entertainment Weekly offer some of the clearest looks at some of the new characters and locales that audiences can expect when Stranger Things returns.
The images are our first look from the episodes of the new characters joining to cast, with Sean Astin playing Bob Newby, a former classmate of Joyce Byers and Jim Hopper, and Power Rangers' Dacre Montgomery playing a bad boy in town named Billy. The real star, of course, is Eleven's new curly hairdo, with details arriving just in time for the 2017 Halloween season.
We already know the situation will be different from the very start of season two, leaving the town of Hawkins and opening in a new location. Hopefully series creators Matt and Ross Duffer can keep this train rolling as the world of Stranger Things expands—all indications, so far, look like they've done a pretty good job.
Stranger Things season 2 premieres on Netflix on October 27. Check out the images from the new season below.