Did Star Trek: Strange New Worlds Steal Mandalorian Technology?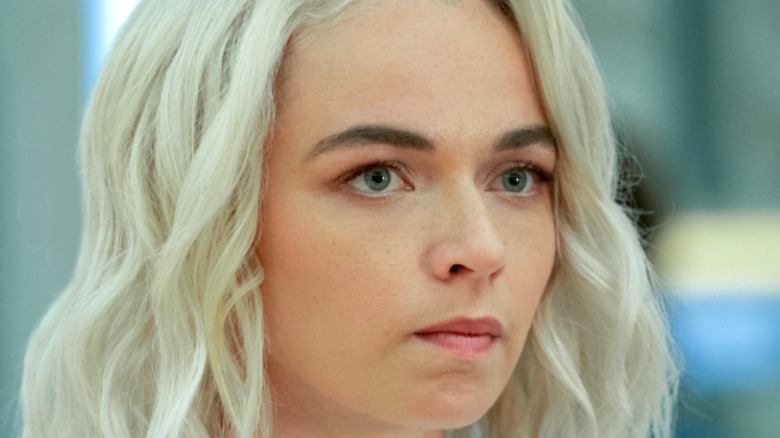 Marni Grossman/Paramount+
Trekkies rejoice! The new Paramount+ "Star Trek: Strange New Worlds" series is a prequel, focusing on the officers of the USS Enterprise a decade before James T. Kirk (William Shatner) becomes the ship's captain. Instead, Captain Christopher Pike (Anson Mount) leads the crew into "space, the final frontier." 
This timeline means that the 1st season has mid-century, modern visuals similar to the 1966 series. According to co-showrunner Henry Alonso Myers, the intent was to create a show that is close to the original in both design and aesthetics but has more money and resources behind it (via Trek Movie). Myers went on to comment, "There's a sophistication that today's television audiences have that I think is different from the television audiences of the '60s. And we want it to look and feel like a show made today but inspired by those shows of the past that we love."
To that end, virtual production on the series is done with a large, multi-unit LED screen that depicts immersive 3D backgrounds, including the environments of the planets the USS Enterprise travels to. Fellow Paramount+ show "Star Trek: Discovery" also uses the video wall for sets and effects as well (via American Cinematographer).
Experts on production details of "The Mandalorian" may be asking then whether "Star Trek: Strange New Worlds" is using the same technology the Disney+ series employs for filming. Here's more about the differences and similarities between the effects used on both shows.
Star Trek: Strange New Worlds and The Mandalorian are using similar virtual production techniques
"Star Trek: Strange New Worlds" and Disney+ series "The Mandalorian" do share the same visual effects company, Pixomondo, but the team actually didn't build the LED volume used by the "Star Wars" spinoff (via American Cinematographer). The massive screen that is also part of "The Book of Boba Fett" is from StageCraft, the digital environment department of Industrial Light and Magic.
Where StageCraft uses 20-foot-tall LED video screens to create Tatooine and other planets in the "Star Wars" galaxy (via The Verge), the current "Star Trek" series share a 270-degree, 30-foot volume made by Pixomondo. Both companies do employ the gaming graphics engine Unreal for these effects, however. 
Superhero hit "The Batman" was also shot with LED volume technology (via MovieWeb), and it's easy to see from that film alone why Disney and Paramount built their own video walls. Unlike green screen backgrounds, actors actually have something visible on-set to react to, and "Star Trek" effects supervisor Jason Zimmerman noted to American Cinematographer that the design and art departments get to be more directly involved with the visuals earlier on in the process. It seems more likely than ever that LED screens will become the default approach to special effects over the next decade.