The Big Bang Theory Character Fans Wish Had More Screen Time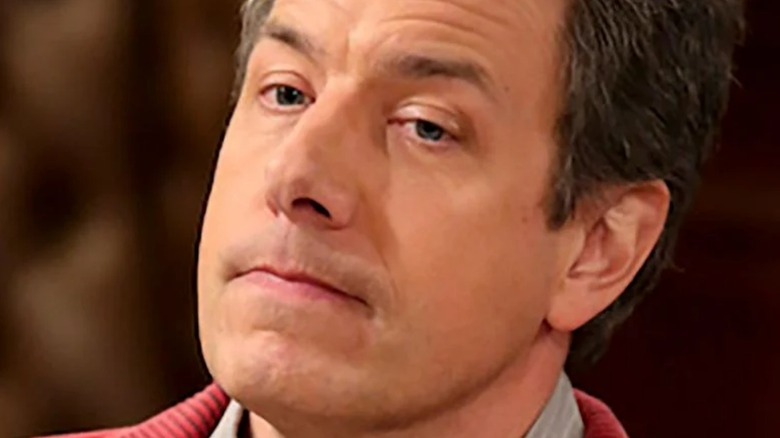 CBS
From September 2007 to May 2019, the bizarre knock-off-spawning "Big Bang Theory" ruled the CBS roost for more reasons than one. Not only did countless audiences find the humor sharp and the representation of geek culture enjoyable, but they also found the cast of characters incredibly entertaining. As a result, the likes of Leonard Hofstadter (Johnny Galecki), Sheldon Cooper (Jim Parsons), Penny Teller (Kaley Cuoco), and many more are now small screen favorites. However, not everyone who became synonymous with Chuck Lorre and Billy Prady's beloved sitcom took up a spot on the main cast list.
Despite having to focus on a whopping seven central characters already, "The Big Bang Theory" managed to include more than a few supporting players as well. Stuart Bloom (Kevin Sussman) and Barry Kripke (John Ross Bowie) stand out as some of the most prolific minor presences, but they're far from the only ones. In fact, "The Big Bang Theory" also sprinkled in its fair share of celebrity guests, too, ranging from Mark Hamill to Brent Spiner. Sadly, though, as one could imagine, these infrequent faces didn't get to spend much time at the forefront, even if fans would've preferred to see them more often.
Of the unforgettable side characters on "The Big Bang Theory," the show's fandom wishes this one had the chance to appear in more episodes.
Fans wish Zack stuck around longer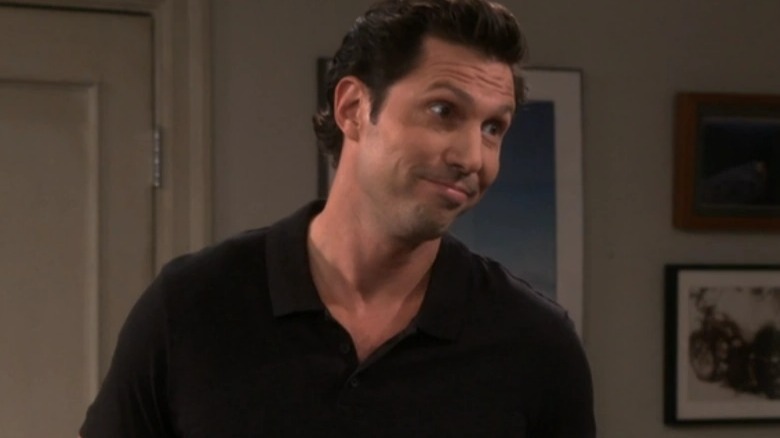 CBS
In Season 3's "The Lunar Excitation," "Big Bang Theory" fans meet Zack Johnson (Brian Thomas Smith): Penny's on-again, off-again partner who pops up throughout the series. Though generally nice and unconfrontational, he often finds himself on the wrong end of the joke thanks to his oblivious nature. This is one of the primary reasons why Penny couldn't manage to stay with him for the long haul. Nevertheless, fans of the show, especially those on Reddit, loved seeing him and wish he had more opportunities to take the spotlight throughout the series' 12 seasons.
As "The Big Bang Theory" slips further and further into TV history, it's worth noting that this love for Brian Thomas Smith and the Zack Johnson character isn't a new phenomenon. In an interview with the Cash in Hand Podcast on YouTube from February of 2022, Smith revealed that even while filming the show, he got positive reactions from the live studio audience. "I still remember the feeling with the audience. They were laughing at everything I said. I couldn't believe it," he recalled, adding that even Kaley Cuoco couldn't help but mention how much the audience adored his approach to the material.
He didn't spend too much time on "The Big Bang Theory," but for the time he did, Brian Thomas Smith's Zack Johnson made quite the impact on viewers. It's too bad he didn't pop up more frequently.