Mad Max Fans Are Going To Love This Furiosa Production Update
"Mad Max: Fury Road" was something of a cultural reset — if you can call it that. Released in 2015, a full three decades after "Mad Max: Beyond Thunderdome" in 1985, which was the franchise's most recent effort to date, "Fury Road" lit a fire with critics and audiences. It consistently ranks among the best films of the 2010s, made more than $375 million in ticket sales, and even scooped up 10 Oscar nominations. The film surprised just about everyone with how good it was, and it wasn't long after the release that Warner Bros. announced that audiences should expect to see more of the characters in coming years.
The studio said it was going forward with both a prequel and a sequel to "Fury Road." The sequel, tentatively titled "Mad Max: The Wasteland," is still in development. The prequel, however, may be closer to arriving than you think. Titled "Furiosa," it will follow the days of Charlize Theron's amputee heroine from "Fury Road" before she teamed with Tom Hardy's Max. In the film, though, Taylor-Joy will take on the role of a younger Furiosa, and Theron is not set to appear at all. 
For a while, all fans could do was speculate about the project, but a prominent actor from the film just gave an exciting announcement about the action film.
Furiosa production has begun, per Chris Hemsworth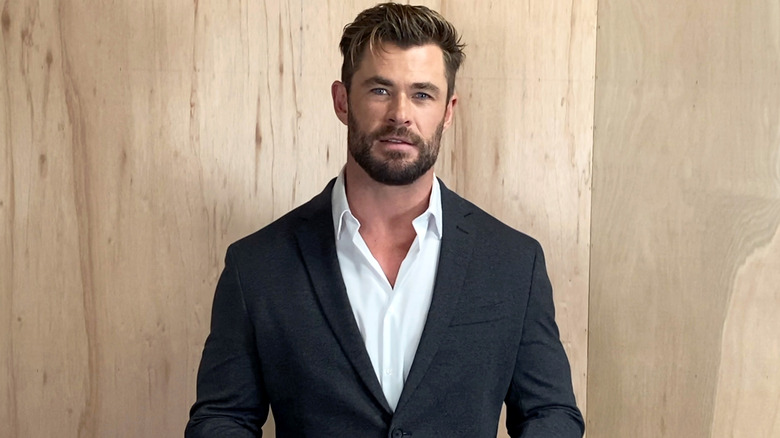 Getty Images/Getty Images
On June 1, Chris Hemsworth posted a photo to Twitter of the official clapboard for the production, complete with the film's name and the number "1" indicating the first take. The actor captioned the photo, "A new journey in the Mad Max saga begins #FURIOSA." The project was announced in fall 2020, eventually getting a release date in 2023 that was further moved back to May 2024. The project is being filmed in Australia and is being touted as the largest-scale production ever on the continent by multiple sources. Most other details are being kept under wraps. 
We do know that Anya Taylor-Joy will be playing the titular role of Furiosa, which was originated by Charlize Theron in 2015. There isn't that much information yet on Hemsworth's specific part, but according to Kyle Buchanan's book "Blood, Sweat & Chrome: The Wild and True Story of Mad Max: Fury Road," it appears that he will be playing the upcoming film's primary antagonist. The duo is also joined by Tom Burke, who appeared in 2020's "Mank" as actor/director/writer Orson Welles. Burke replaced Yahya Abdul-Mateen II in another undisclosed role after Abdul-Mateen dropped out due to scheduling conflicts in 2021.