Why Will Arnett's Casting As Twisted Metal's Sweet Tooth Has Fans So Confused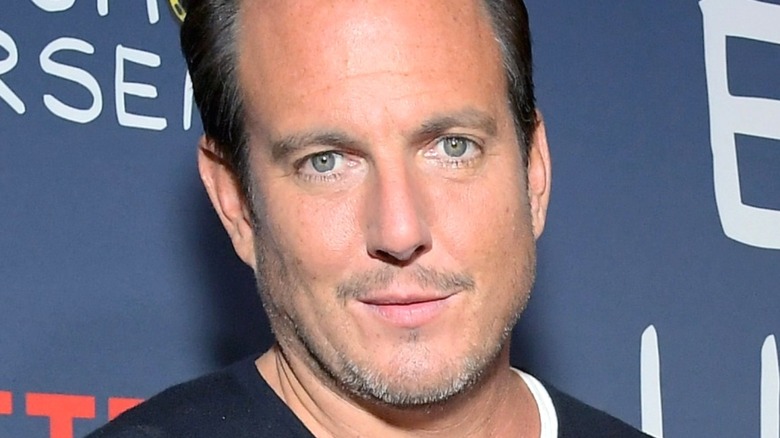 Charley Gallay/Getty
The video game franchise "Twisted Metal" blends several unhinged characters, automobiles that have been turned into weapons of death, and a mysterious contest that promises the winner their hopes and dreams, although often resulting in a Faustian twist. The characters in "Twisted Metal" are all broken and filled with varying forms of madness.
Some contestants of "Twisted Metal" are traumatized individuals that wish to gain some semblance of life, while others are pure-blooded killers who simply enjoy the carnage. One such individual, Sweet Tooth, is the de facto flagship character of the popular video games, and he exudes everything one might expect from a serial-killer that wears clown makeup, drives an ice cream truck that can transform into a missile platform, and has his head wreathed in flames due to a curse.
According to IGN, a "Twisted Metal" live-action adaptation is currently in the works over at Peacock, and Will Arnett has been tapped to play the aforementioned killer clown. Arnett himself is predominantly known for his roles in "Arrested Development," "The LEGO Movie," "BoJack Horseman," and the recent live adaptation movies of the "Teenage Mutant Ninja Turtles." However, with the typical funny man becoming the voice of Sweet Tooth, several fans of the series have taken to online outlets to express their opinions, and it appears as if thoughts are all over the place regarding the casting news. 
Fans joked about an Arrested Development-Sweet Tooth mash-up
Although Will Arnett is just voicing the character of Sweet Tooth, many fans have speculated on what that means for the series going forward, while others have jumped on the opportunity to make jokes. Over on Reddit, u/jeffschiller joked that the character will be known as "Sweet Tooth Horseman," while u/JimmyC8277 made a reference to "Arrested Development," and hoped that there will be a line regarding there being money in the ice cream truck. 
u/22Seres pointed out the size of Sweet Tooth in the video game series and said, "I'd imagine that they're going to hire a bigger actor to play the character in the show." Further explaining this idea, the person said, "This will work with what they're going for because Sweet Tooth wears mask, so we'll never see his face or his mouth moving. That way they can have Arnett do the voice for the character. The only thing that should be CG on him is his flaming head." In response, u/SDHereForYou suggested that Sweet Tooth will probably be an entirely computer generated image. 
Some fans are excited for Will Arnett, while others expressed concern
However, fans over on Twitter shared some different opinions, with @TAGibby saying, "I like Will Arnett, but I dunno if he's the right voice for Sweet Tooth." As to why, the person elaborated, "He's good with fast sarcastic joke and dry wit, but he doesn't have that 'evil' sound. Even when he plays a villain like in Tina's Wonderlands he's still a bit of a goofball." Others were also apprehensive, with @SamuelChurch14 highlighting that Arnett just recently voiced the middle-aged Peter Pan in "Rescue Rangers" and his career is all over the place. @NightmareAslyum brought up the fact that Sweet Tooth could be played by one actor and voiced by another: "Darth Vader kinda situation. Character's always masked, can have one actor portraying and another voicing to get (hopefully) better results."
Some fans though expressed their support with this recent casting announcement, with @clifazNJD, @Ul_711, and @ChelseaBytes excited to see Arnett's interpretation. Judging by the sheer degree of comments regarding this development, it appears as if some fans are looking forward to Arnett's Sweet Tooth, while others are a bit more concerned about the fact that he is only voicing the character, and are confused as to what that means going forward — such as whether or not Sweet Tooth will be played by an actor or be a CGI creation.
Needless to say, fans of "Twisted Metal" are still interested to see how Peacock's live adaptation turns out.