Here's Why Frankie Valli Valued His Work On The Sopranos So Much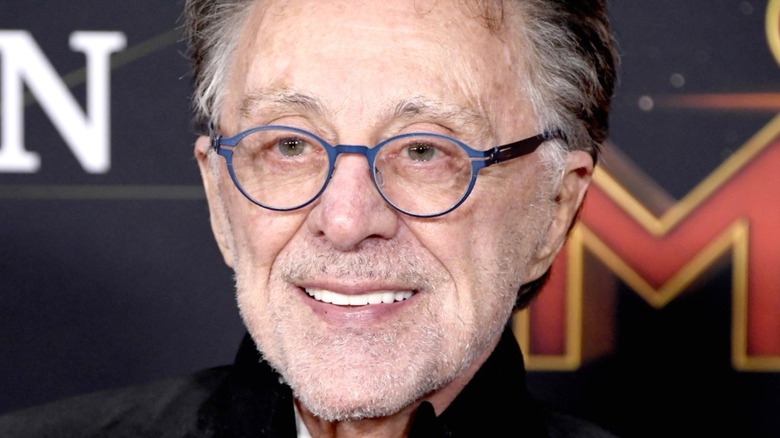 Frazer Harrison/Getty
Legendary musician Frankie Valli is best known for his decades-long career as the lead singer of the Four Seasons (via Rock & Roll Hall of Fame). Still, the famed vocalist has a surprising choice for one of his most cherished career moments. When interviewed on the popular "Talking Sopranos" podcast with hosts Michael Imperioli and Steve Schirripa, Valli was enthusiastic about his time on the revered HBO drama "The Sopranos."
During its fifth and sixth seasons, Valli portrayed high-ranking mob captain Rusty Millio in seven different episodes. The role features the singer as a power-hungry mobster jockeying for influence through the use of deception and intimidation. Although he is often dismissed by his colleagues for his short stature, he is also a notably clever gangster.
Though Valli earned five Grammy nominations throughout his expansive musical career, his time on the HBO crime drama still stands out as a major highlight. This might be surprising to fans of his critically-lauded and commercially successful work. However, as it turns out, Valli didn't always aspire to be a musician. In fact, talking about on his time on "The Sopranos" gave the singer the opportunity to reflect on his original Hollywood dream.
Frankie Valli originally wanted to be an actor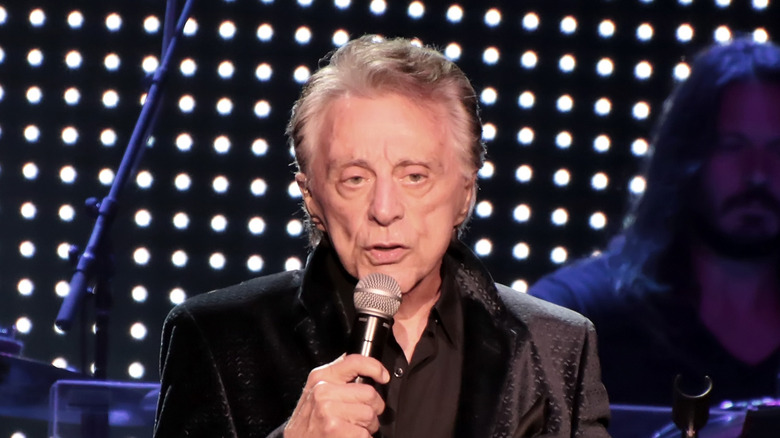 Donald Kravitz/Getty Images
During a March 2021 episode of the "Talking Sopranos" podcast, Frankie Valli looked back on his original career plans. Valli said, "I've always had aspirations for acting." However, Valli also noted that he was well aware of how tough it could be to make it in the acting business and opted for a musical career instead. Although he found great success as a singer, the musical icon never gave up on his dream of acting. During the '80s and '90s, he even enjoyed small roles on TV shows like "Miami Vice" and in films such as the mafia-connected story "Witness to the Mob" (via IMDb).
In some ways, his role as Rusty Millio on the HBO mob drama was a natural fit. "I grew up in a neighborhood where there was so much organized crime," Valli also mentioned during the podcast interview concerning his time on "The Sopranos." Naturally, this could lead fans to wonder if he ever crossed paths with any gangsters during his decades-long career.
Of course, the crooner was quick to clarify that, though he met some mobsters over the years, he never made any deals with them. "I was with no (mafia) family," he clarified when he explained his history as a New Jersey-born singer. While his character on "The Sopranos" is eventually whacked, like so many others, Valli still cherishes his time on the show to this day. Valli said, "Doing 'The Sopranos,' for me, was really a highlight in my life."