The Boys Season 3 Confirms What We Suspected About Stormfront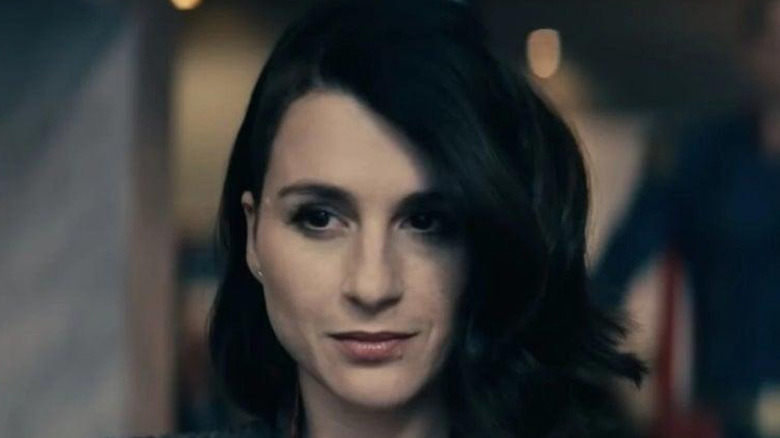 Amazon Prime Video
Contains spoilers for "The Boys" Season 3, Episode 2
Following the events of last season, one character fans of "The Boys" were curious to see make a comeback (well, as much of one as she could, given her circumstances) was Aya Cash's Stormfront. The former flame of Homelander (Antony Starr) and surprise Nazi had a throwdown with Starlight (Erin Moriarty), Kimiko (Karen Fukuhara), and Queen Maeve (Dominique McElligott) before being cut down by Ryan (Cameron Crovetti) and his laser vision. The encounter left her a charred German-spewing would-be corpse hanging on for dear life, and it was a wonder if she'd even make it through. More importantly, would we even want her to?
It's safe to say that besides the psychopath in red, white, and blue, Stormfront quickly became one of the show's most terrifying characters, slowly puppeteering the leader of the Seven and attempting to instill her beliefs on him and his son. Would we really want to see the Nazi make a comeback at Vought Tower? Well, following the triple-threat premiere of Season 3 of "The Boys," it's been revealed that creator Eric Kripke stayed true to the promise he made after last season's finale. Stormfront makes an appearance. It's just one that's thankfully nowhere near as threatening as before.
Stumpfront lives (just not for long) in the new season of The Boys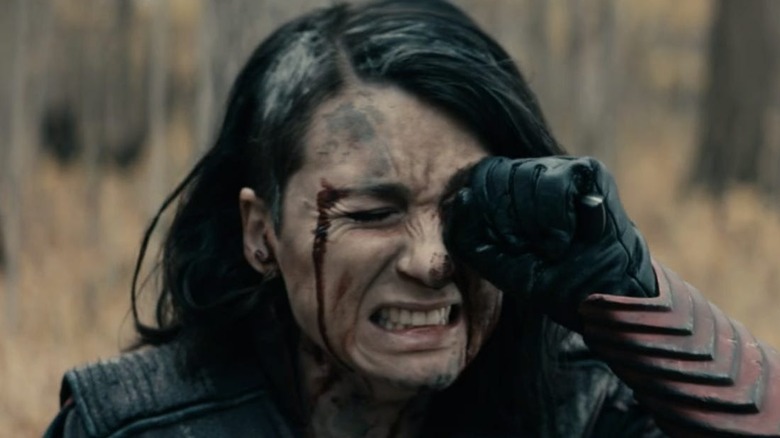 Amazon Prime Video
True to Eric Kripke's word following the end of the last season, Stormfront (or Stumpfront, as he lovingly renamed her) has returned this season, only looking very much worse for wear. Still recovering from her encounter with Homelander's son, she's more of a prop for Vought's poster boy to vent to and abuse when times are hard and the world isn't loving him as much as he wants it to. For Aya Cash, it's a slightly limited performance but one that she deserves full credit for coming back to. Stormfront is bedbound and barely able to speak but still manages to manifest the smallest fragment of pity for the situation she's found herself in.
Deluded by the blond-haired, blue-eyed god among men she fell for and is bound to, all of her encounters with Homelander are uncomfortable to see. Kept on life support mainly for her beau's hubris more than anything else, she's the one person in his twisted circle who is 100% devoted to him. She's also barely conscious and heavily medicated, as anyone with him as a love interest would need to be. Such a shame these two lovebirds couldn't find a happy ending after all.