Why Didn't Adam Sandler Return For Drac In Hotel Transylvania 4?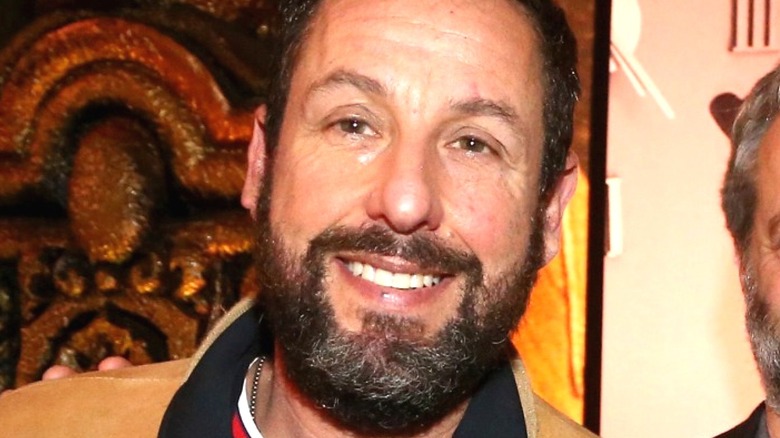 Tommaso Boddi/Getty
The "Hotel Transylvania" series would finally see its conclusion in January 2022 with its fourth entry, "Hotel Transylvania: Transformania." The film sees Dracula and his monster pals venture to South America to stop their transformation into humans and Johnny's transformation into a monster. The franchise is amongst Sony's most lucrative, with the combined gross of the first three entries raking in over $1 billion worldwide (via The Numbers).
Originally intended for a theatrical release at various points in 2021, complications with the production and the ongoing COVID-19 pandemic resulted in the film to be released directly onto Amazon Prime in January 2022. The film would see the return of several of the franchise's voice cast members, with Selena Gomez as Mavis (who also acts as executive producer), Andy Samberg as Johnny, Steve Buscemi as Wayne the werewolf, David Spade as Griffin the Invisible Man, and Keegan-Michael Key as Murray the mummy.
One big name missing from that cast, however, is Adam Sandler. Sandler voices the series' main character, Dracula, for the first three films, and acts as an executive producer. His departure from the franchise is beyond a mystery. Why did he leave and who took his spot for the fourth film? Let's take a bite and find out.
The directors wanted to 'bring something new'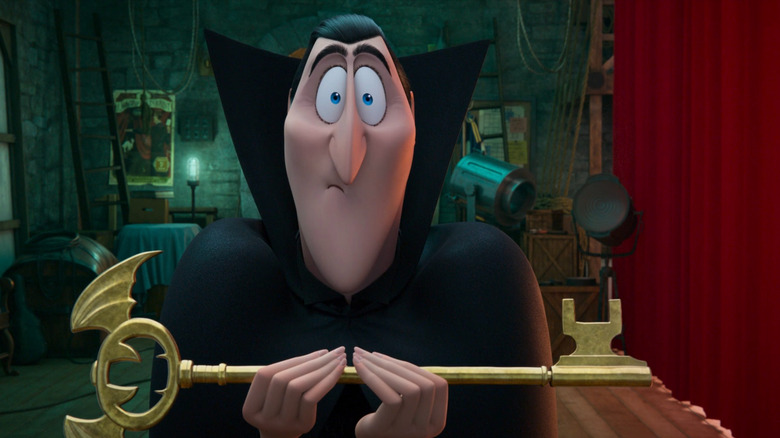 Sony Pictures Releasing
As of now, neither Adam Sandler nor Sony released any specific reason as to why the actor left. Sandler was not the only one to depart from the franchise. The film also saw Kevin James get replaced by Brad Abrell as the voice of Frankenstein. Similarly, director Genndy Tartakovsky (also known for his Cartoon Network and Adult Swim shows such as "Dexter's Laboratory," "Star Wars: Clone Wars," and "Primal") announced he was stepping down from the director's chair (via Collider). The reins would be handed to newcomers Derek Drymon and Jennifer Kluska, although Tartakovsky would remain as a co-writer and executive producer.
Taking Sandler's place would be voice actor and YouTuber, Brian Hull. In discussing Hull's addition to the cast with Animation Scoop, co-director Drymon said, "He did a great job. Big shoes to fill ... He worked really hard to kind of find the voice that people are familiar with. But also because the character transforms into a human, there's an opportunity to bring something new to it." That last part seems to be the only hint as to why the role was swapped.
Before this, Hull was primarily known for his cartoon character impressions. He continues to do this on his YouTube channel, which currently has 2.3 million subscribers. Although "Transformania" would be his first feature film, it would not be the actor's first time voicing the character of Dracula. In 2021, the actor first debuted in the role with the "Transylvania" short film, "Monster Pets."