Subpar TV Show Seasons With One Redeeming Episode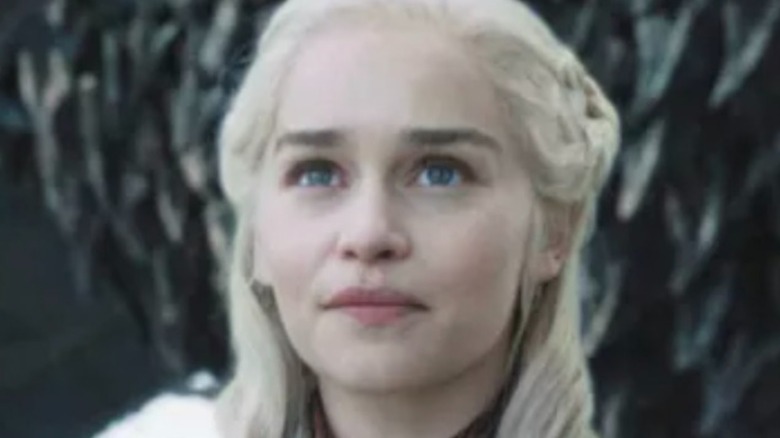 HBO
As our favorite TV shows run through season after season, it's easy for any of them to occasionally miss the mark. Whether it's due to writer room mayhem, an actor taking unexpected leave, a beloved character dying, creative discrepancies behind the scenes, or whatever else, someone can always drop the ball. 
But tucked away within even the worst seasons, there's often an episode worth waiting around for. These are the episodes where our hero finally makes headway in their journey, or maybe there's some much-needed comedic relief, or we see a new point of view, or it's the "filler" episode that explores a more nuanced part of a character's story. While one good apple doesn't make up for an entire season of bad ones, it gives hope that the writer's room may have what it takes to turn it around for future seasons. Here are our picks for shows with letdown seasons that still had one stellar episode.
Game of Thrones Season 8, Episode 3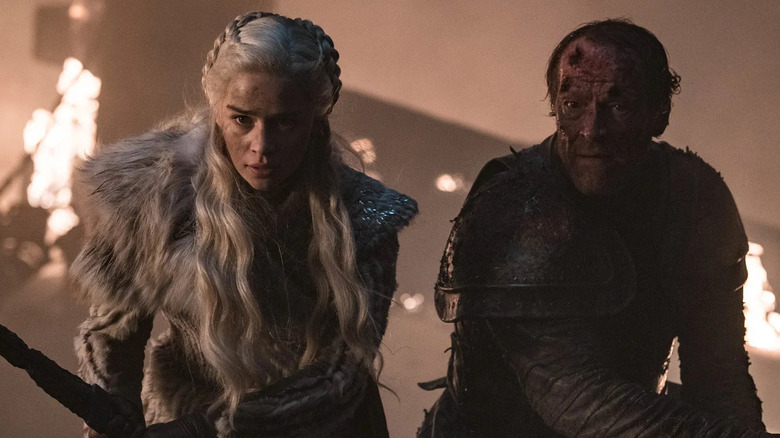 HBO
How do showrunners destroy a series' final season in a single blow? Easy; call it "Game of Thrones," air it, and watch it burn. We didn't think you could get whiplash from a TV show, but those plot twists in the last episode proved it's possible. You couldn't go anywhere online without seeing something about the finale in the days after it was released. There were even petitions that called for a redo. Amid the fandom frenzy, People reported that several writers and actors from the show doubled down on the decision to end things the way they did. 
However, there is one episode from Season 8 that we think deserves recognition. Episode 3, "The Long Night," is a perfect combination of everything that made "Game of Thrones" awesome: Brutal battle scenes, duels between fire and ice dragons, zombie hordes staring down our heroes, and so much more. It's the ultimate fantasy battle sequence, at least according to TV Line — one that ends with the sight of Arya Stark (Maisie Williams) annihilating the Night King (Richard Brake) in a final showdown.
Supernatural Season 15, Episode 14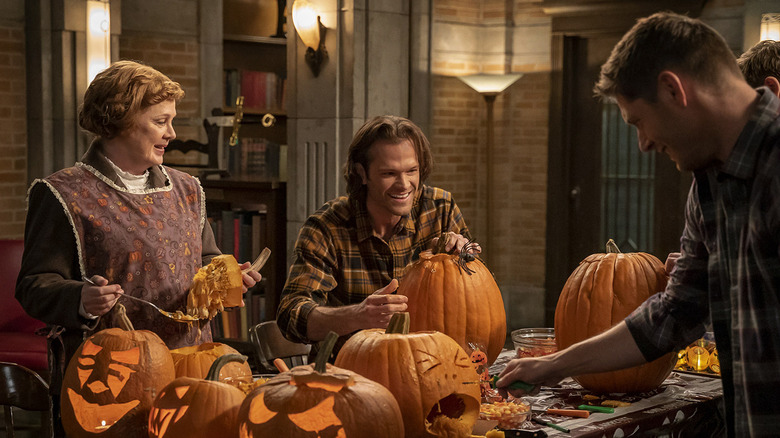 The CW
The last several seasons of "Supernatural" largely wavered between repetitive and redundant. By the final season, Sam (Jared Padalecki) and Dean (Jensen Ackles) had died countless times, sacrificed themselves for each other even more often, and done wrong by Jack (Alexander Calvert) and Castiel (Misha Collins) way too frequently to mention. By Season 15, it was evident that everyone was ready to move on. 
"Supernatural" was known for its funny filler episodes, too. Usually, things would take a hilarious turn for the worse, leaving one or both Winchester boys to find a way out of some slapstick situation. "The Last Holiday" did that for Season 15. Landing an 8.5/10 rating from IMDb, the lighthearted episode was a casual viewing experience for anyone who needed a break from watching Sam, Dean, and Cass jump into the fire for each other. A hibernating wood nymph is discovered by accident in the Winchesters' home and they adopt her as a makeshift live-in housekeeper. Mrs. Butters (Meagen Fay), as she calls herself, puts together holiday celebrations and birthday dinners, makes smoothies for fun, and Dean finally has a never-ending supply of perfect pie.
Doctor Who Season 11, Episode 6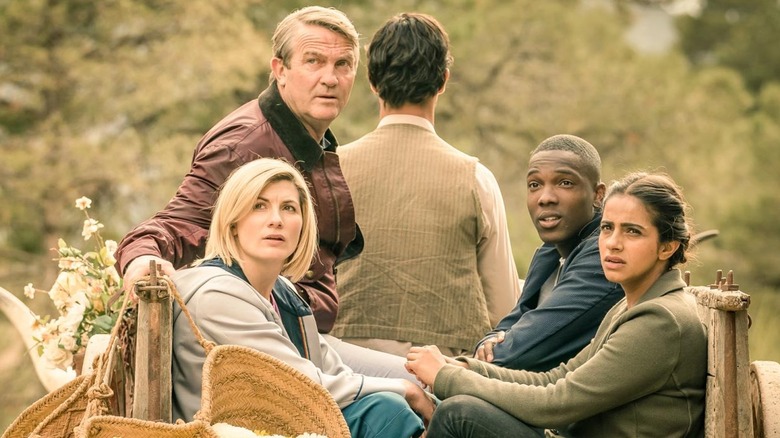 BBC
Jodie Whittaker made history as the first female Doctor on the BBC's "Doctor Who." However, this major change didn't result in the high ratings that the show might have grown accustomed to. According to Hidden Remote, Season 11 is one of the lowest-scoring chapters in the show's history. 
Depending on which fans you ask, the reactions to this season will likely still yield varying results, with some either loving or hating it. However, the installment that stands out in an uneven season is Episode 6, "Demons of the Punjab." As it goes in the episode, India and Pakistan are now officially separated due to the Indian Partition in 1947. Yaz's (Mandip Gill) Muslim grandmother and her Hindu husband face a potentially crippling decision about their family's future. The episode touches on geopolitical turmoil, shifting family dynamics, a secret past, and dealing with tragedy all while tugging at heartstrings.
The Walking Dead Season 10, Episode 9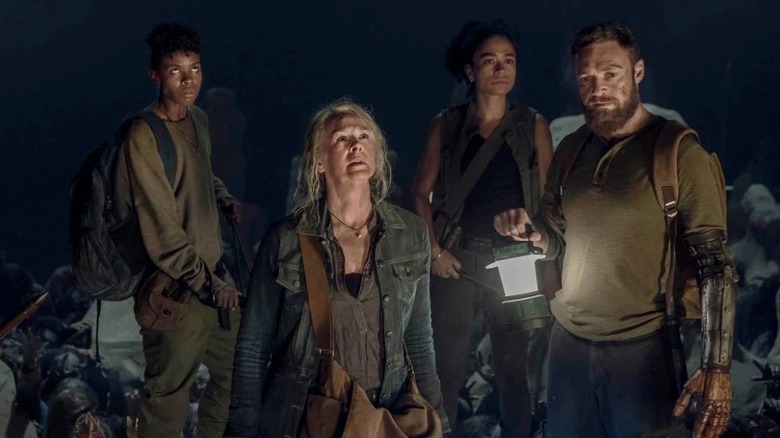 AMC
Throughout its extensive run, one main reason people have continued tuning in to "The Walking Dead" is the chemistry between the characters. Of course, after killing off so many B-list characters, you run the risk of closing in on the A-listers pretty quickly. Season 10 left viewers without Rick (Andrew Lincoln) and Maggie (Lauren Cohan), arguably two of the most prominent characters on the show at that point. Their companions shuffle through the apocalypse, seemingly lost without their fearless leaders and wishing for their return. The relationship between Carol (Melissa McBride) and Daryl (Norman Reedus) hit an all-time low as well, which did not sit well with fans of the platonic couple. 
Despite some low ratings throughout the season, "Squeeze" had to be one of the best episodes in the bunch. A group of our beloved zombie fighters blindly make their way through a cramped underground cave system while trying to avoid getting stuck with hundreds of the undead. Leave it to the "Walking Dead" writers to get creative about where and how zombies will likely eat someone's face off. This episode is full of narrow escapes, tight spaces, and sighs of relief.
Grey's Anatomy Season 15, Episode 19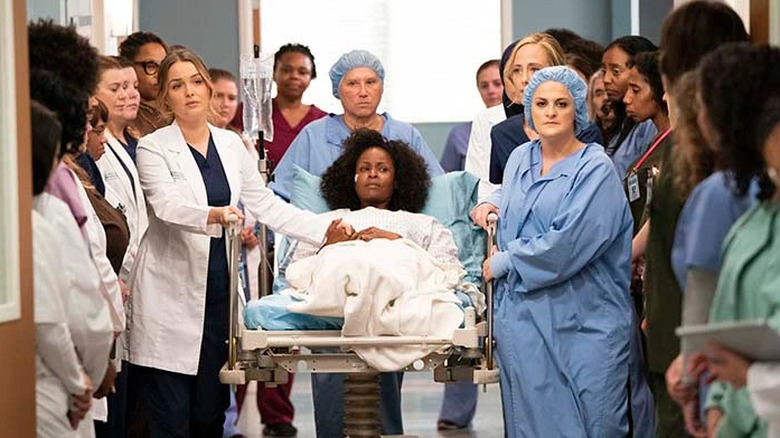 ABC
Love, lust, heartbreak, and surgery. What else could we possibly need in this life? "Grey's Anatomy" delivers more often than not, but it's impossible to put together a perfect season every single time. Season 15 is crammed with whirlwind drama (personal, medical, and otherwise), including Meredith (Ellen Pompeo) committing insurance fraud and seemingly getting nothing but a slap on the wrist — and the relationship between Jackson (Jesse Williams) and Maggie (Kelly McCreary)? Don't get us started on that mess. 
However, the redeeming episode of this season had authentic and relatable content. As outlined by Glamour, "Silent All These Years" tackles issues around the aftermath of a sexual assault and what care should look like for survivors versus what it often is (via Feminism in India). Reviews praised "Grey's Anatomy" for how it "accurately captures the trauma of survivors." It's a tearjerker of an episode, but well worth watching.
If you or anyone you know has been a victim of sexual assault, help is available. Visit the Rape, Abuse & Incest National Network website or contact RAINN's National Helpline at 1-800-656-HOPE (4673).
Parks and Recreation Season 1, Episode 6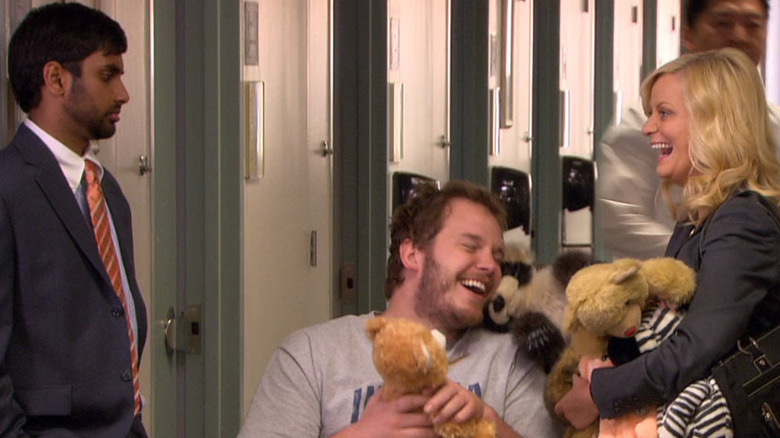 NBC
Michael Schur and Greg Daniels rarely create less than compelling television. That being said, "Parks and Recreation" falls under the You Have to Get Through the First Season, Then It Gets Good subgenre of TV shows. The initial season of "Parks and Rec" lacks much of the flair that makes the subsequent seasons sparkle, but the show's character arcs and personalities started showing significant improvement during Season 2. 
That turnaround arguably gets started during the Season 1 finale episode, "Rock Show." Andy Dwyer's (Chris Pratt) mildly idiotic decision-making is one of the central plots in the story. Not only does it set up the rest of the episode for some easy laughs, but it's a kickoff point for the entire next season — and, eventually, the rest of the show. More often than not, you're OK to simply skip over Season 1 and move on to the juicier stuff in Season 2.
Friends Season 9, Episode 8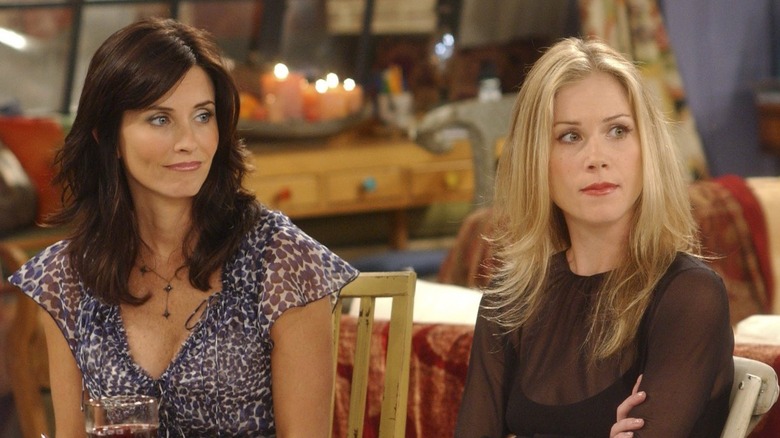 NBC
Season 9 of "Friends" has more than its share of weird and cringe-worthy episodes. When writers decided to explore a romance between Joey (Matt LeBlanc) and Rachel (Jennifer Aniston), they might as well have said to the world, "We just hadn't tried this combo yet and wanted to see how you liked it." It felt forced and out of character for both of them. Critically, Season 9 ranks near the bottom of the barrel for the long-running sitcom, according to Rotten Tomatoes. 
The redeeming qualities in this season often come from the new faces — specifically, Christina Applegate in "The One With Rachel's Other Sister." Applegate plays Rachel's snarky sibling Amy, who comes over for Thanksgiving. While Amy only sticks around for this episode, a new face in the crowd and the witty commentary between Amy and the other characters is enough to ground at least part of the season after the mess between Joey and Rachel.
New Girl Season 5, Episode 22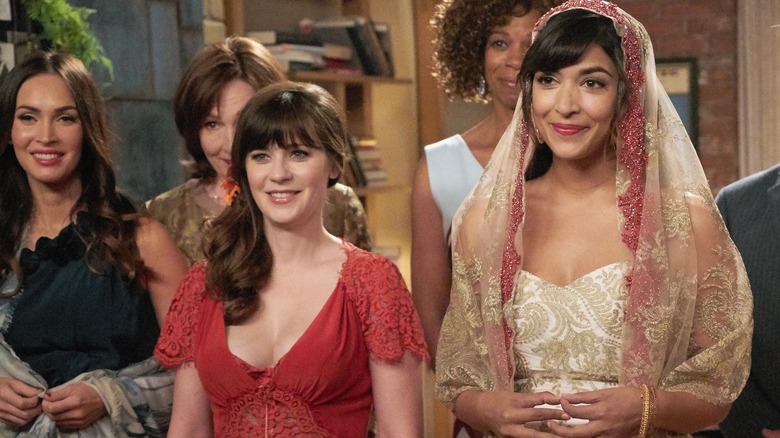 Fox
"New Girl" often managed to be charming, witty, and silly all at once. But when Zooey Deschanel took a mid-season hiatus from the show in Season 5, it left a gap that needed filling. Several episodes had Jess sequestered away thanks to jury duty, but Deschanel was actually on maternity leave after having her daughter. As creative as the storyline was, the show was missing a spark while its namesake character was gone.
To help fill the void, Megan Fox joined the cast as Regan, and viewers met the new arrival with mixed emotions. Since Regan and Nick's (Jake Johnson) involvement, and the absence of Jess, put an indefinite pin on Nick and Jess' relationship, the hiatus left many fans with a sour taste. Several episodes later, a refreshed Jess made her way back into the story in time for the season finale. The wedding of Cece (Hannah Simone) and Schmidt (Max Greenfield) in "Landing Gear" makes up for any absences along the way. Schmidt finds himself nearly missing his nuptials as he attempts to convince Cece's mother to be in attendance on her daughter's big day and give them her blessing. So romantic.
Gilmore Girls Season 7, Episode 18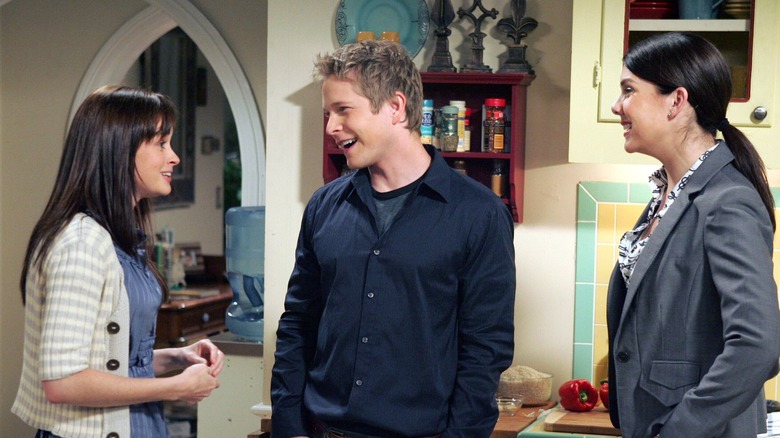 The CW
Millions of "Gilmore Girls" viewers wanted what Lorelei (Lauren Graham) and Rory (Alexis Bledel) had — although they may have wanted it a little less during the show's uneven seventh season. Watching Lorelei as she navigates her love affairs with Luke (Scott Patterson) and Christopher (David Sutcliffe) was hard to watch, plain and simple. According to CBR, some credit the downshift in quality to showrunners Amy Sherman-Palladino and Daniel Palladino leaving after creative differences with the CW. The final season went on without them, and the rest is history. 
"Hay Bale Maze," on the other hand, at least adds some fun-loving energy to the season. As Taylor Dose (Michael Winters) accidentally engulfs Stars Hollow in a massive hay bale maze, it's a bit of a treat to watch the episode unfold into chaos as characters quickly lose their way . This episode is really an ode to Taylor for trying his best and falling just shy of success — but in the funniest way possible.
The Office Season 8, Episode 4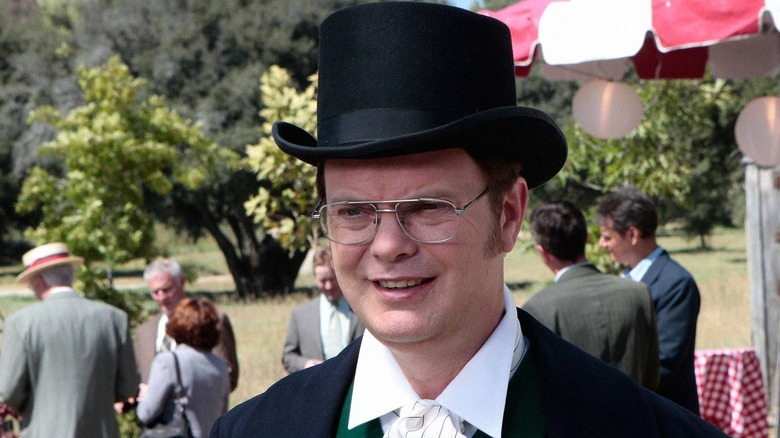 Peacock
Creators Michael Schur and Greg Daniels gave us a masterpiece of comedy in "The Office," but there was a distinct point when the show took a weird turn. Season 8 was difficult to watch without the show's best and worst boss. Michael Scott (Steve Carell) had audiences on the edge of their seats at every turn. It seemed like the show had no way to go on once Steve Carell parted ways, but continue it did, and Season 8 proved to be even more chaotic as viewers adjusted to Andy being the new boss and Robert California (James Spader) being an erratic wild card who popped in to share his intimidating nuggets of wisdom. 
The episode that makes this wacky season worth watching has to be "Garden Party." Much of the cast is present during this installment, so it's fun to watch different combinations of people interact. Dwight's (Rainn Wilson) awkward cousin Mose (played by Schur) makes an appearance, and what's an episode of "The Office" without a few cruel pranks on Dwight by Jim (John Krasinski)? This episode includes an entire book Jim made just to trick Dwight into hosting a ridiculously over-the-top garden party for the staff.
Modern Family Season 6, Episode 16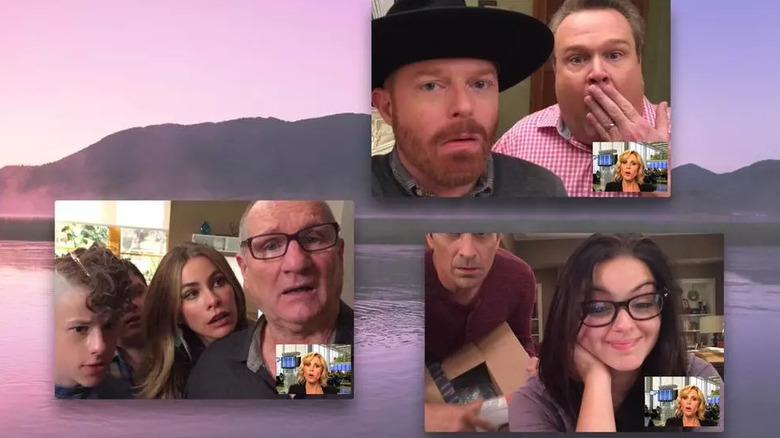 ABC
"Modern Family" was a hit for ABC by any metric — the long-running show engaged audiences while picking up more than a few Emmy Awards. But as it neared the middle of its run, critics started noticing a creative rut. Situations were predictable, and token characters were still relatively stuck within stereotypical limits. There were attempts to break the mold, though: Claire (Julie Bowen) moves from being a stay-at-home mom to running her father's company, and Haley (Sarah Hyland) gives a smart boy a chance after dating cool guys. But for the most part, we tend to see the show family doing what they've always done. 
One episode that aired in the middle of Season 6 did provide a unique viewing experience. "Connection Lost" only provides a view of Claire's computer screen as she calls several members of the family via FaceTime to locate one of her kids before she has to jump on a flight. It added a real-time feel to the episode as calls were answered, dropped, or ignored, and without the ability to cut away from the scene, the new point of view made for a refreshing experience.
Brooklyn Nine-Nine Season 7, Episode 5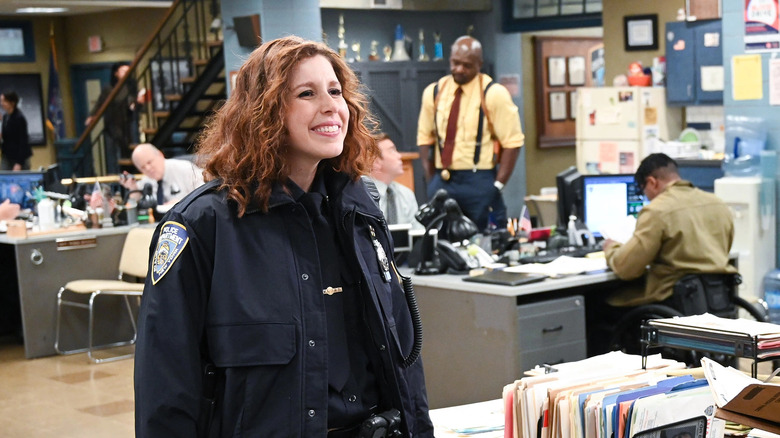 NBC
The seventh (and second-to-last) season of this beloved cop show was generally clunky, but if you're looking to lean into the squad's shenanigans, you can find a measure of redemption in the fifth episode, titled "Debbie." The Nine-Nine is under investigation when weapons and drugs go missing from evidence lock-up. A nervous-looking officer named Debbie (played by "Saturday Night Live" veteran Vanessa Bayer) soon becomes the suspect. Things unfold for her quickly after she's unable to follow through on her plans and she falls into a cocaine-charged spiral, starts grabbing hostages, and makes a clumsy getaway. The whole episode has the energy of a child who's just been caught stealing from the cookie jar, is already sitting in time out, and still somehow thinks there's a chance to make a break for it. In the midst of a relatively uninspired run, the madcap madness really stands out in a wonderful way.