We Finally Know Why Teen Wolf's Arden Cho Turned Down The Revival Film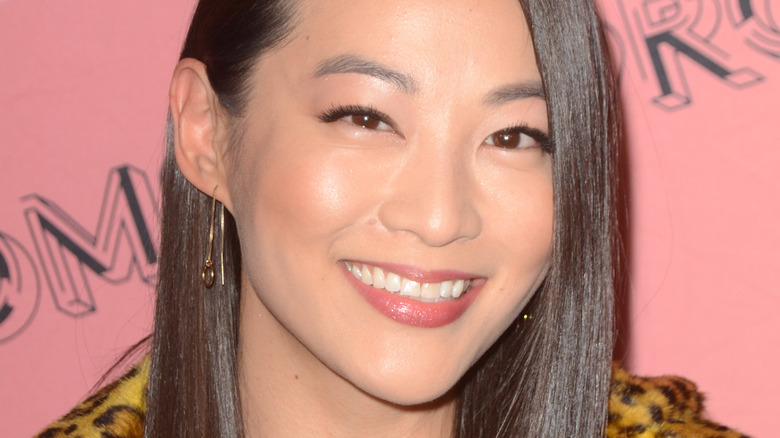 Kathy Hutchins/Shutterstock
"Teen Wolf" hit the big screen in 1985, starring Michael J. Fox as high schooler Scott Howard, who, as the title implies, suddenly finds out he's a werewolf. All in all, it's far from a critic and audience favorite, and its continuations didn't make much of a splash either, but that didn't stop MTV from tweaking its premise for a television series in 2011. Developed by Jeff Davis, this sometimes questionable take on "Teen Wolf" concerns itself far less with youth basketball and more with supernatural forces plaguing the Beacon Hills, California area.
Compared to the original film, MTV's "Teen Wolf" found much more love from fans and critics, which kept it on the air for six years. In that time, it expanded to six seasons and 100 episodes while thrusting the likes of Tyler Posey, Holland Roden, and Crystal Reed, among several other rising acting stars into the television spotlight. It even managed to nab a feature-length continuation that will arrive on the Paramount+ streaming service and bring back much of the cast. However, not everyone has returned for the project.
Arden Cho, who portrayed Kira Yukimura in Season 3, Season 4, and Season 5 of "Teen Wolf," has chosen not to come back for the upcoming film. Here's why.
Pay disparities turned Cho away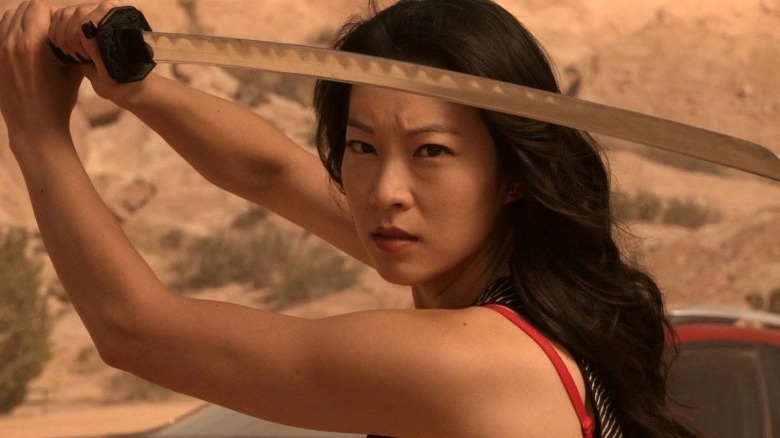 MTV
As reported by Deadline in February of 2022, Arden Cho's decision to not join the cast of the "Teen Wolf" movie came down to pay. Her offer covered half of the per-episode salary of her fellow cast members, so she elected to pass on the project. Fast-forward to May of that same year, and Cho shed more light on the situation in an interview with The Cut. "I wasn't saying 'no' necessarily for me or because I was angry. I was saying 'no' because I hope that there will be more equality in the future," she said, highlighting a disappointing industry trend that has yet to disappear.
It's no secret that even well into the 21st century, pay disparities consistently rear their ugly head in most lines of work, and acting is no exception. While most tend to look at gender alone when having these conversations, the pay disparity at the intersection of race and gender oftentimes proves even more extreme. According to attorney Darrell Miller in an interview with The Hollywood Reporter, this even extends into funding for certain projects, making it difficult for a diverse range of stories, as well as actors, to get a fair shot. Simply put, Cho didn't want to feed into the problem.
While it may disappoint some "Teen Wolf" fans that Arden Cho's Kira Yukimura won't make a grand comeback in the upcoming movie, at the end of the day, she's standing up for a cause she believes in — something that should transcend any job.