Why Ozark Fans Love Wendy's Character Evolution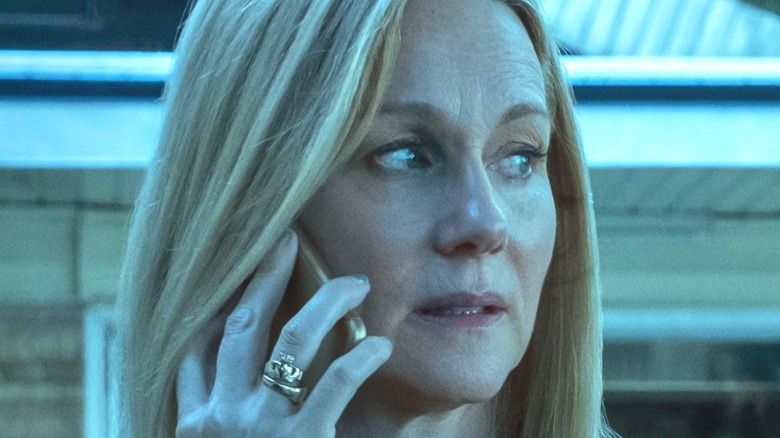 Steve Dietl/Netflix
A lot of both good and bad things happened to the characters of "Ozark" over the course of the show's four seasons. The Netflix original series, which follows a money launderer and his family as they attempt to survive under the intense demands of their drug cartel bosses, made a habit out of trapping its characters in intensely difficult and dangerous situations. Understandably, many of the show's major events also forced its characters to grow and evolve — sometimes in ways that weren't always for the better. At least, that was certainly the case with Wendy Byrde (Laura Linney), the cunning wife of Marty Byrde (Jason Bateman).
It didn't take long for Wendy to emerge as one of the most fascinating, unpredictable, and capable characters on "Ozark," and her evolution throughout the series' four seasons became the subject of a lot of conversations among the show's fans during its time on the air. "Ozark" also surprised viewers early on by revealing that Wendy was already aware of her husband's criminal activities by the time the series began and, by doing so, ensured that she never became the kind of oblivious spousal archetype that has frequently been present in past crime films and TV shows.
Taking all of that into account, it probably won't come as much of a surprise to learn that "Ozark" fans have almost nothing but good things to say about Wendy's arc on the show.
Fans love how assertive Wendy became on Ozark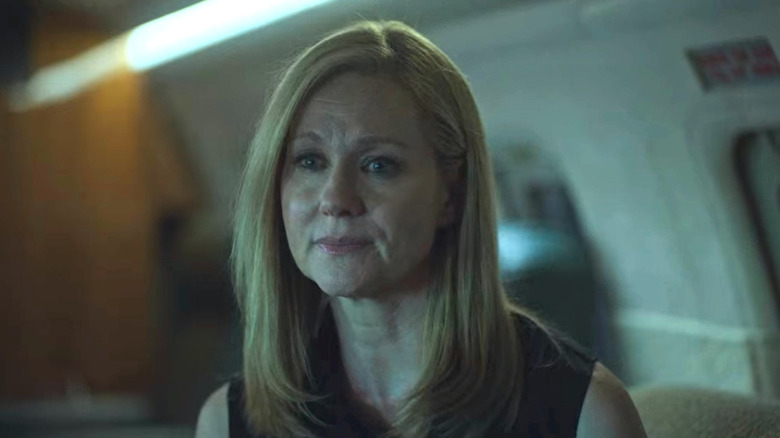 Netflix
On Reddit, u/CircularPath007 called Wendy Byrde a "refreshing character," writing, "From the very beginning, Wendy is complicit, which makes her character much more unique, especially when she starts taking a more questionable and dominant role in [Season 3]." In the post's comments section, u/bigmac456 responded by writing, "I think some viewers are uncomfortable with Wendy because she doesn't behave how some think mothers and wives are 'supposed' to. ... She takes bold risks and makes major business decisions without Marty. I love her character and Laura Linney plays it perfectly." Meanwhile, in the same Reddit thread, u/absolutejessie added, "I loved [Wendy's] ambition in Season 3."
"Ozark" fans probably won't be surprised to learn that Laura Linney found just as much joy in playing Wendy as they did in watching her. In fact, Linney seemed to relish getting to sink her teeth into someone who was practically designed to defy numerous tired crime genre clichés. During an appearance on "Late Night with Seth Meyers," Linney even said that Wendy was "so fun" to play, admitting, "She was just out there and badly behaved. It was just delicious."
Linney went on to discuss how much she enjoyed getting to inhabit Wendy's morally gray headspace, saying, "It gives you permission to just slide all over the place and just like, ethically and emotionally, just be sort of chaos." Elsewhere, in a separate interview with GQ, Linney talked extensively about her "Ozark" character, saying, "She's not very mature. She's not. I loved playing that. She's shrewd and she's smart, but she's not mature. And she's not evolved."
In other words, it's clear that "Ozark" fans weren't the only ones who fell in love with Wendy's messiness, which also means they're likely not the only ones who miss her now that the Netflix series has come to an end.