The Big Bang Theory Storyline That Had A Major Effect On Melissa Rauch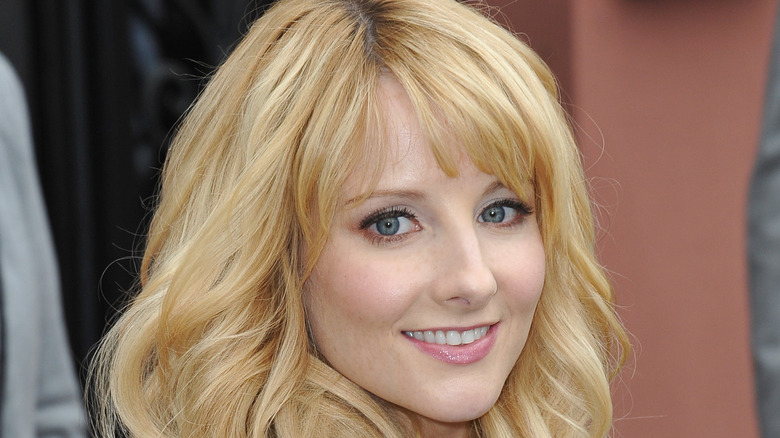 Jaguar PS/Shutterstock
"The Big Bang Theory" is chock-full of colorful and nerdy characters, pop culture references, and some seriously accurate science. Starring Jim Parsons, Johnny Galecki, Kaley Cuoco, Simon Helberg, Kunal Nayyar, Mayim Bialik, and Melissa Rauch, "The Big Bang Theory" ran for 279 episodes and 12 seasons. As such, there was plenty of time for character development. One character, Bernadette Rostenkowski (Rauch), experiences an incredible journey that sees her go from waiting tables at the Cheesecake Factory to using her Ph.D. in microbiology at ZanGen Pharmaceuticals.
Along for the ride is boyfriend and later, husband Howard Wolowitz (Helberg). The two go through several shared experiences, such as when they take a brief hiatus in their relationship around the end of Season 3 or when they plan their marriage only for Howard to be sent into space as a payload specialist in Season 5. However, there's one particular storyline for the couple that had a major effect on Rauch.
Rauch adores Bernadette's motherhood storyline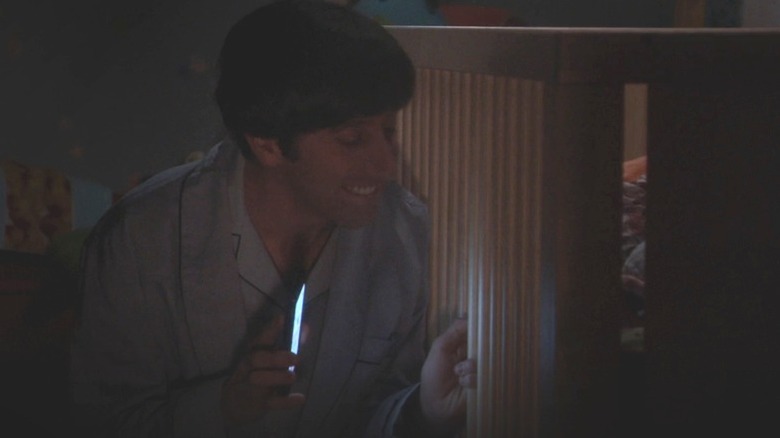 CBS
After the birth of their first child, Howard and Bernadette's lives are forever changed. Howard, who started off the series as a would-be womanizer, becomes a doting father, while Bernadette uses her wit and family history to help raise the children. They're the only couple on "The Big Bang Theory" to have kids during the course of its run, though the series finale sees Penny (Kaley Cuoco) and Leonard (Johnny Galecki) announce that Penny is pregnant.
Melissa Rauch really appreciated how "The Big Bang Theory" handled the topic of motherhood. To celebrate the series finale in 2019, TBS asked Rauch to choose her favorite episodes. One of her top five is Season 10, Episode 12, "The Holiday Summation." Rauch shared, "In this episode Howard and Bernadette are adjusting to life with a newborn and them dealing with all the crying (mostly their own). I love how it shows them navigating this new life change together. When Howard says 'Good job, Mommy' through the crib slats, I get teary every time."
In a 2021 interview with CafeMom (via CinemaBlend), she elaborated on this particular plot, saying, "I love that it just opened up the conversation because [just] as every human being is different every mom is different — there's no one[-]size[-]fits[-]all motherhood vibe we all feel." With these sorts of sentiments coming from Rauch, it definitely makes sense why she enjoyed this particular story arc in "The Big Bang Theory," which handles motherhood with a great deal of heart, thought, and laughter.