Hemmer From Star Trek: Strange New Worlds Is Gorgeous In Real Life
"Star Trek: Strange New Worlds," which takes place prior to the events of "The Original Series" and "The Next Generation," introduces audiences to a new cavalcade of crew members who pilot the USS Enterprise. While this entails some familiar names, including Anson Mount as Captain Christopher Pike and Ethan Peck stepping into the role of Spock, it also involves some new faces. There are plenty of intriguing additions to the cast, including Christina Chong as La'an Noonien-Singh, a relative of the infamous "Star Trek" villain, Khan Noonien Singh, but over the course of a few episodes, fans have also taken immensely to the ship's chief engineer, Hemmer, as played by Bruce Horak.
Hemmer is an Aenar, a subspecies of Andorians who are typically blind. Horak's casting in the role is appropriate given that the actor is blind in one eye and has limited sight in the other. It's a great example of representation done right, and underneath all those prosthetics is a gorgeous actor who deserves more attention.
Bruce Horak was ecstatic to join the world of Star Trek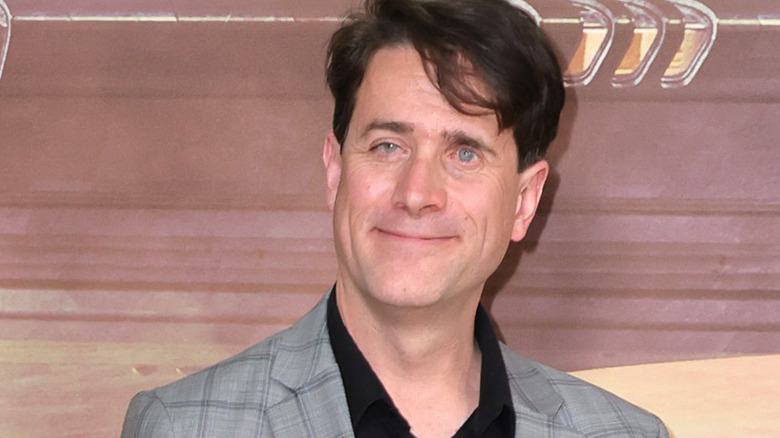 Michael Loccisano/Getty Images
Bruce Horak doesn't have a lengthy acting resume, but he does have a couple of other credits to his name outside of "Star Trek." In 2009, he appeared in the short film "Glitch," while a year later, he popped up in an episode of "Warehouse 13." However, "Strange New Worlds" is far and away his biggest role to date, and when the call went out for a visually impaired actor to take on the role of Hemmer, Horak just knew he had to be a part of it. 
In an interview with Thrillist, Horak mentioned, "I went back and watched the Aenar episodes. You know, there's not much about them. Memory Alpha [the official 'Star Trek' Wiki] doesn't have a whole lot about them. So, I got really excited because I thought, well, absolutely everything that he says about himself is going to be true. We're basically putting new footprints into the sand of the 'Star Trek' universe."
Horak goes on to discuss how science-fiction, by its very nature, tends to be more inclusive than other genres and in general, just how lucky he feels to be part of one of the biggest franchises out there today. "Strange New Worlds" is currently in the midst of airing new episodes through its first season, and hopefully, there will be plenty more worlds for Hemmer and the rest of the crew to explore within this series.