The Character Everyone Forgets Jon Favreau Played On Friends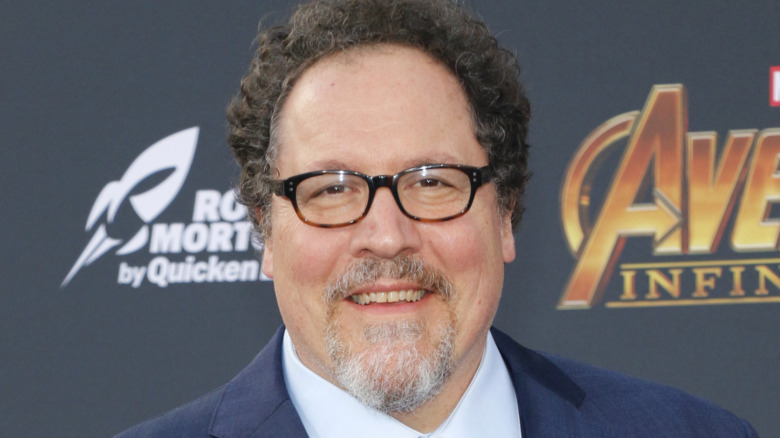 Shutterstock
"Friends" had many a guest star back in its day, with some of the biggest names in Hollywood dropping by for a cameo. Some major celebrities who popped in for a guest spot included Julia Roberts, Billy Crystal, Brad Pitt, and Reese Witherspoon, to name a few. Some other actors who served in guest roles were just starting out in the careers and eventually became household names of their own years later.
This was particularly true of stars like Hugh Laurie, Craig Robinson, and Olivia Williams who were are just starting out in the entertainment business and eventually made it to stardom after their guest spots on "Friends." One actor who blew up after their short stint on the sitcom was Jon Favreau, who appeared on the show in 1997. With just a few credits to his name before "Friends," Favreau was only recognized for his work in "Swingers" and "Rudy." After his time on the comedy series, he would go on to be one of the biggest names in Hollywood, directing "Iron Man" and "Elf" while serving as an executive producer on hits like "The Mandalorian" and all four "Avengers" installments.
With the impressive resume that Favreau has, sometimes his role on "Friends" is forgotten, with fans of the series only remembering his part during one of their re-watches.
Jon Favreau appeared in six episodes of Season 3 of Friends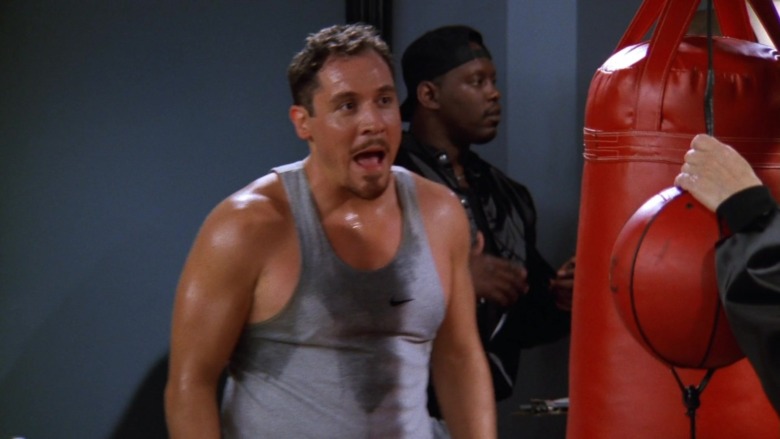 Warner Bros. Television
Jon Favreau played Monica Geller's boyfriend Pete Becker in Season 3 of "Friends." He wasn't just a one-off guest either — as many of the gang's flings were over the years. Pete appeared in six episodes and could be considered as one of Monica's most serious relationships behind hers with Chandler Bing (Matthew Perry) and Richard Burke (Tom Selleck).
Monica first meets Pete in Season 3 Episode 18 ("The One With the Hypnosis Tape") in the restaurant she's a waitress at. He admits that he's got a thing for her and asks her out, but Monica doesn't really take him seriously. Pete ends up leaving her a $20,000 tip, and when Chandler hears about it and puts two and two together, he reveals that Monica's admirer is a tech millionaire. Despite not being attracted to him, Monica still accompanies Pete on a first date to Italy where they share some pizza in Rome.
After a bit of hesitation from Monica, she eventually finds herself falling for Pete once they share a kiss. She actually falls for him pretty hard and considers marrying him when the gang gets it in her head that he might propose after Joey (Matt LeBlanc) found a check Pete wrote to a ring designer. It turns out it was a wrestling ring, as Pete has a desire to become an Ultimate Fighting Champion. After six episodes together, Monica eventually calls it quits on the relationship as it hurts her too much to see Pete get brutalized in a ring, and he reveals he won't give it up on his dream until he wins. As Pete is a total novice fighter, Monica knew it would be way too long before he achieves his goal, and she didn't want to watch Pete get hurt anymore.