The First Trailer For Disney's Live-Action Pinocchio Is Here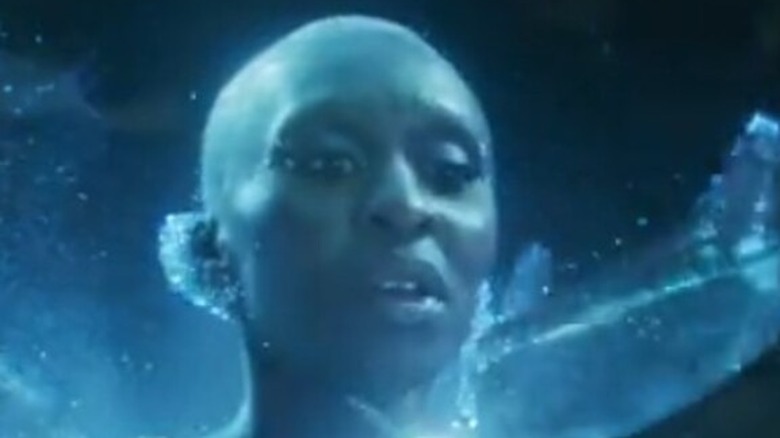 Walt Disney Studios/YouTube
Disney's recent trend of remaking its animated classics as live-action features has been interesting. While some of the movies didn't blow fans and critics away, there's no denying that a few of them updated the source material in compelling ways. "Cruella," for example, turned the titular longstanding villain into an antihero, marking a radical departure from her dark days as a cutthroat capitalist who tried to slaughter 101 dalmatians. "Mulan," meanwhile, removed the musical elements of the original in favor of a full-blown Wuxia-inspired action epic. Granted, some of these remakes have been carbon copies of their predecessors, but their technical achievements are still pretty noteworthy.
With that in mind, Robert Zemeckis' "Pinocchio" is the latest Disney animated classic to receive a glossy live-action makeover. It's been over 80 years since the original animated film came along and pushed its medium forward, all the while telling an iconic story about a marionette's quest to become a real boy. Plot details about the new adaptation are being kept under wraps for the time being, but the trailer does reveal some interesting details about the film.
The trailer for Disney's live-action Pinocchio features some familiar faces
Based on what we know so far, the upcoming live-action "Pinocchio" doesn't seem like a massive departure from the animated classic. While the teaser is light on dialogue and plot details, it does feature plenty of familiar faces that "Pinocchio" fans know and love. The spirit of the original remains intact, albeit without the elements that haven't aged well.
Up first is the kind-hearted Geppetto, played by America's most wholesome actor, Tom Hanks. The trailer depicts the toymaker creating the titular marionette before heading over to the window to wish upon a star, reciting some familiar words in the process. Elsewhere, the teaser shows us the updated versions of The Blue Fairy (Cynthia Erivo), Jimmy Cricket (Joseph Gordon Levitt), and "Honest" John Worthington Foulfellow (Keegan Michael-Key), among a few other characters. Sadly, the main marionette is barely featured, but he does show up briefly toward the end of the trailer.
"Pinocchio" is set to premiere on Disney+ on September 8, 2022.