Channing Tatum Developing Bipolar Disorder Memoir For TV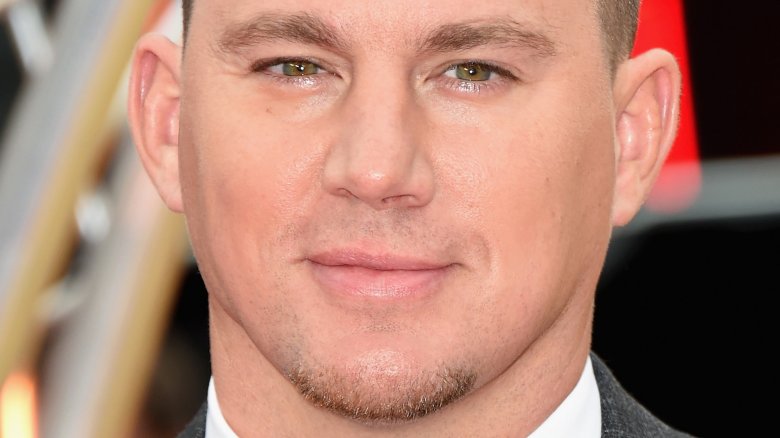 Getty Images
Channing Tatum is tackling serious subject matter for his next big project. 
As reported by Deadline, Tatum and his Free Association banner is teaming with Marc Turtletaub and Peter Saraf of Big Beach to option Gorilla and the Bird: A Memoir of Madness and a Mother's Love for television development. 
Written by Zack McDermott, Gorilla and the Bird was released today (September 26) through Little Brown Publishing Company, and details the author's personal battle with bipolar disorder, the mental illness that affects nearly six million Americans. McDermott began experiencing symptoms of the illness in his mid-twenties, the typical age that bipolar disorder usually presents itself in patients.
McDermott's illness grabbed hold of him, wracking him with delusions of being on camera and receiving cryptic messages through television screens, streaking through cornfields, witnessing a vision of the Virgin Mary, getting arrested on a subway platform, and being admitted to the Bellevue Hospital in New York. Before his diagnosis, McDermott was a highly successful public defender for The Legal Aid Society of New York.
Gorilla and the Bird positions McDermott as the Gorilla, fighting to regain his mental clarity and strength after what's described as a "devastating psychotic break," and his mother as the Bird, the one person who didn't give up on him through his darkest times. His inspirational mother, who was working through her own challenges of overcoming domestic abuse and raising her three children as a single parent in poverty, stuck by his side and aided in his recovery after he was diagnosed with bipolar disorder. 
The potential series will tell the story of McDermott and his mother's harrowing yet rousing battle toward betterment. Demolition scribe Bryan Sipe is on board to pen the adaptation and executive produce the series should it be ordered. Tatum, Reid Carolin, Peter Kiernan, and Andrew Schneider will also executive produce for Free Association, with Schneider overseeing the project. For Big Beach, Marc Turtletaub, Peter Saraf, and Robin Schwartz will serve as EPs. McDermott is attached as a co-executive producer. 
There is currently no word on who could possibly star in the series (though something tells us Tatum could end up in the running to play McDermott), but we'll update you as news breaks.
Free Association, the company behind the Tatum-led 21 Jump Street and Magic Mike franchises, recently produced the feature film Logan Lucky and the Amazon series Comrade Detective, co-starring Tatum and Joseph Gordon-Levitt. Big Beach is responsible for films like Little Miss Sunshine; Three Generations starring Naomi Watts, Elle Fanning, and Susan Sarandon; and the Jeff Nichols-directed Loving. 
As we wait for more information on Gorilla and the Bird, find out which role Tatum was forced to take.