Bob Newhart To Return For Big Bang Theory Season 11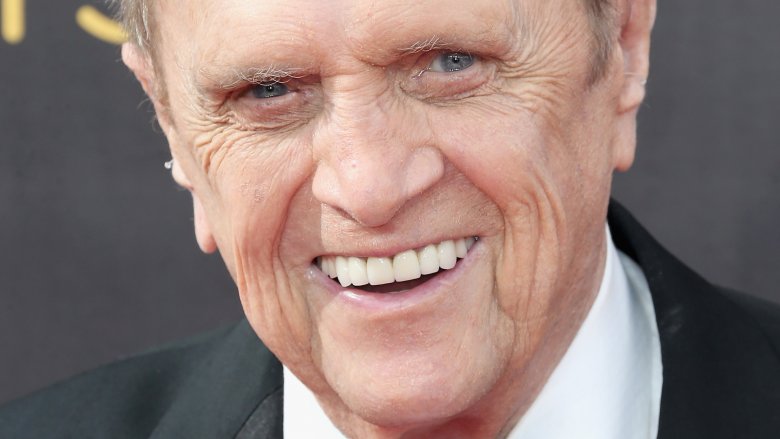 Getty Images
Warning: This article contains spoilers for the season 11 premiere of The Big Bang Theory.
Hot off the thrilling news that Sheldon Cooper (Jim Parsons) is now an engaged-to-be-married man, CBS made another exciting announcment: Sheldon's guardian Jedi, Professor Proton, will make a return in The Big Bang Theory season 11 (via The Hollywood Reporter). 
Emmy-winning actor Bob Newhart will reprise his role as the late Professor Proton (also known as Arthur Jeffries) during the show's November 2 episode. 
The Big Bang Theory creatives have time and again explained Professor Proton's relationship with Sheldon and how he appears to the character: in a dream-like, almost ethereal form that allows for the revered actor to appear sporadically in the series when Sheldon needs him the most. Given that Amy said yes when Sheldon popped the question, it's little surprise that Newhart's Professor Proton would return. Perhaps he'll talk Sheldon down from any self-thought-up doubt and help him through any engagement worries. 
Newhart was last seen on the show two years ago, in the season nine episode "The Opening Night Excitation," in which he appeared as the Professor in his ghostly Jedi form. He sat down the Sheldon and offered him some advice on getting physically intimate with his girlfriend Amy (Mayim Bialik) for the first time. The wise words must have paid off, as the couple are now engaged, as revealed in the season 11 premiere episode that aired this week. 
Fellow actor Wil Wheaton will also appear in the November 2 episode, reprising his role as, well, himself, who just so happens to be Sheldon's on-again, off-again nemesis. 
The Big Bang Theory is currently airing on Mondays on CBS, but will move to Thursdays starting with Newhart's episode on November 2. In the meantime, discover the untold truth of the comedy series.