The Two Modern Family Characters That Fans Think Were Cast Perfectly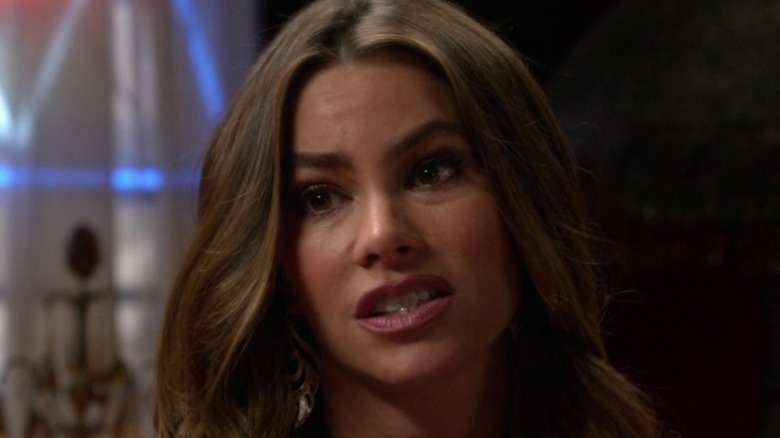 ABC
Naturally for a show that reigned for several years as TV's most-watched comedy, "Modern Family" had a lot of creative decisions to take pride in. None, however, were perhaps as crucial to the show's success as its casting.
From the leonine intensity of Julie Bowen as the ever-high-strung Claire to the perfect foil she had in Ty Burrell's court jester act, to the chemistry and compelling sense of domesticity evoked by Jesse Tyler Ferguson and Eric Stonestreet in their performances as Mitchell and Cameron, to Ed O'Neill holding down the show's gravitational center with the ease of a longtime pro, to the introduction of the larger-than-life comic persona of Sofia Vergara next to him, not a single part of the regular cast of ABC's flagship sitcom was made anything less than revelatory by its corresponding performer. And we haven't even gotten into all the incredible finds that were those kids.
The success of "Modern Family" on the casting front wasn't limited to regular players, either: Over the years, guest star recruitments like Nathan Lane, Elizabeth Banks, Greg Kinnear and Bobby Cannavale proved to be similarly winning, and helped net the show a cumulative total of seven primetime Emmy nods for guest acting in a comedy series (via IMDb). But, if "Modern Family" fans on Reddit are anything to go by, there was one particular recurring character whose casting was particularly inspired — especially in relation to a certain beloved member of the main ensemble.
Fans love how perfectly Fred Willard was cast as Ty Burrell's father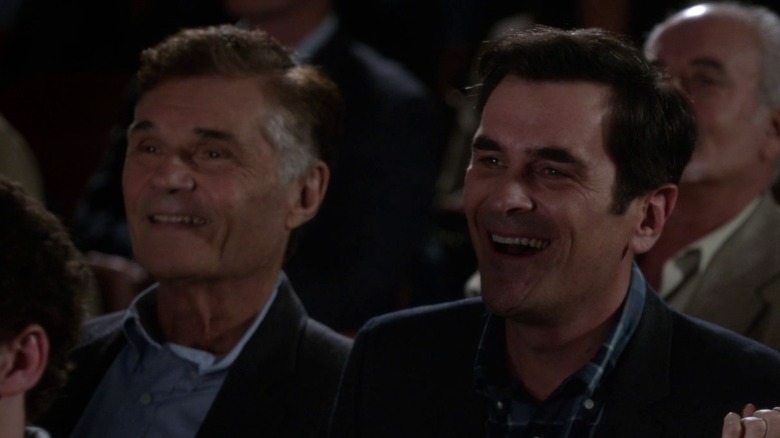 ABC
In-laws are a requisite element of any long-running family sitcom, and "Modern Family" introduced plenty of those throughout its dense, lengthy run. If you ask any fan about the most memorable performance given as a parent of one of the main characters, however, you're almost guaranteed to get the same answer nine times out of ten — and that is Fred Willard as Frank Dunphy.
The late Willard, a veritable legend of American comedy, did not actually bear any kinship to Ty Burrell. But the connection between both stars — and their resemblance — proved to be so perfect, so convincing, that a lot of viewers were actually made to think that they were father and son in real life. Indeed, on the r/Modern_Family subreddit, a July 2021 post by user RecoveringMormon13 titled "I don't think I will EVER get over how perfectly they cast Phil & his father. A flawless execution" received nearly two thousand upvotes. Comments were filled with enthusiastic agreement, including several posters who noted that, at one point or another, they or their family members truly believed that Willard and Burrell were related.
The similarity is, indeed, uncanny — both on the basic level of physical appearance, and on a deeper, more ineffable level of personality and demeanor. It's no surprise that, per IMDb, Willard racked up awards and nominations — including two out of his five career Primetime Emmy nods — for his performance as Frank.