Early Reviews For Blade Runner 2049 Call It A Masterpiece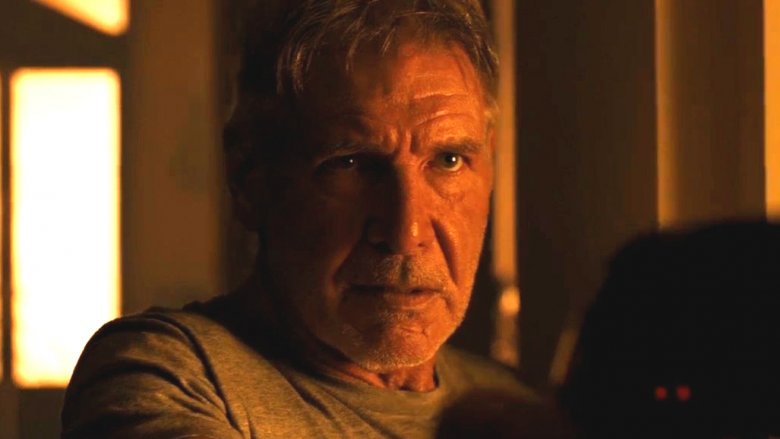 Turns out it was worth waiting three decades for a sequel to Blade Runner.
Critics have seen early screenings of the upcoming Blade Runner 2049, and while it'll be a minute before they can release formal reviews, there's nothing stopping them from tweeting. The early consensus is that director Denis Villeneuve (Sicario, Arrival) has crafted a worthy follow-up to Ridley Scott's landmark original, and the movie just might be the best film of the year.
Scott served as a producer on the flick, which brings back Harrison Ford as former blade runner Rick Deckard. Set 30 years after the first movie, it centers on a young LAPD cop named K (Ryan Gosling) who stumbles upon a huge mystery that only the long-missing Deckard may hold the key to uncovering. Jared Leto plays Niander Wallace, a manipulative replicant manufacturer, and Robin Wright plays Lieutenant Joshi. Dave Bautista, Ana de Armas, Sylvia Hoeks, and Mackenzie Davis co-star.
Check out what critics are saying below, and judge for yourself when Blade Runner 2049 hits theaters on Oct. 6. 
Everyone bow down to Denis Villeneuve. He's done the impossible and delivered a huge home run with 'Blade Runner 2049'. Loved it. pic.twitter.com/fjhAJgnwqT

— Steven Weintraub (@colliderfrosty) September 26, 2017
Good news! BLADE RUNNER 2049 is a terrific continuation and expansion of the orig. Wasn't hoping for much, ended up LOVING it. (Even Leto!)

— Jordan Hoffman (@jhoffman) September 26, 2017
.@BladeRunner 2049 is phenomenal. Visually mind-blowing sci-fi w/ noir roots shining through in a tight, twisty mystery. Best of 2017 so far pic.twitter.com/kT4ZzWWlOQ

— (((Eric Eisenberg))) (@eeisenberg) September 26, 2017
See #BladeRunner2049 on the biggest screen with the best sound possible. This is transportive filmmaking. It completely drew me in.

— Drew Dietsch (@DrewDietsch) September 26, 2017
BLADE RUNNER 2049 is sci-fi masterpiece; the kind of deep-cut genre film we don't see anymore. Visually mind blowing, absolutely fantastic pic.twitter.com/A1d6ohmj3s

— ErikDavis (@ErikDavis) September 26, 2017