Stranger Things Fans Think This Season 4 Scene Might Be The Series' Best Moment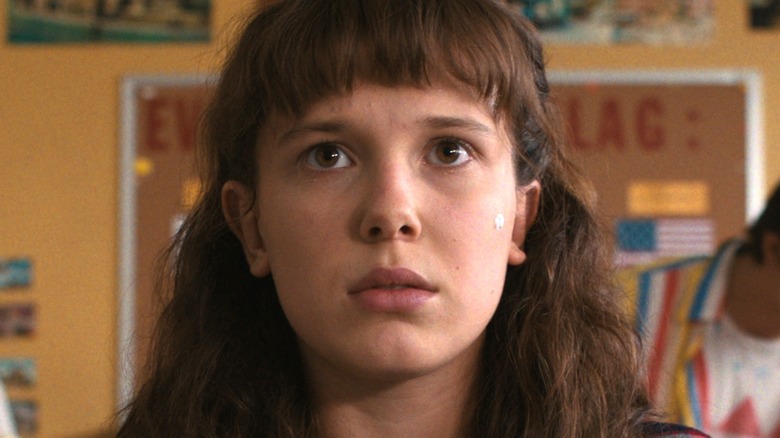 Netflix
Contains spoilers for "Stranger Things 4" Part 1
"Stranger Things" Season 4 Part 1 has no shortage of great scenes. After all, the season divides its characters between multiple different U.S. locations, Russian wilderness, and eventually — of course — the Upside Down. Combined with the lengthy runtime of the episodes, this allows the majority of the characters ample opportunities for at least one amazing moment in the limelight. 
Who could forget when Murray Bauman's (Brett Gelman) children's karate lessons actually turn out to work in a real-life situation, or when Eleven (Millie Bobby Brown) finally learns Vecna's true identity? Who can resist punching the air when Hopper (David Harbour) finally gets the lighter to work, or when Dustin (Gaten Matarazzo) takes the lead in helping Steve (Joe Keery) and the others escape the Upside Down? 
However, many fans agree that none of these cool moments — or any other neat surprises "Stranger Things 4" has in store — can hold a torch to one particular scene. Here's what fans think might be the season's best moment. 
Fans adore the ending of Dear Billy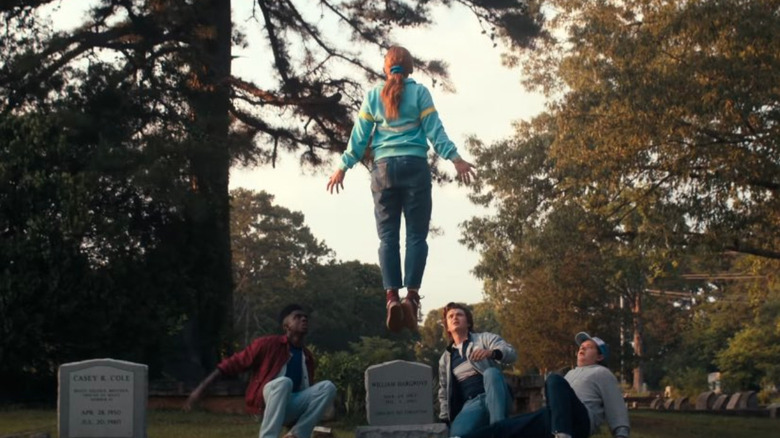 Netflix
The ending of Episode 4, "Dear Billy," is living in "Stranger Things" fans' heads rent-free. Sadie Sink's Max is a strong contender for the season's MVP, and the final minutes of "Dear Billy" are all about her. As Max visits her big brother Billy's (Dacre Montgomery) grave to put her deep sorrow to words, things get terrifying in a hurry. There's a chilling beyond-the-grave cameo from Billy, and Max rises in the air — which, as has been established, is never a good thing when Vecna is around. She finds herself in Vecna's corner of the Upside Down, facing the villain. Fortunately, Dustin has the perfect musical counter-spell to the situation, and Max is able to use her power song, Kate Bush's "Running Up That Hill," to escape Vecna's grip.
The chilling sequence has thrilled fans all across the board. "DEAR BILLY IS THE BEST EPISODE IN STRANGER THINGS. THE LAST 5 MINUTES?" @tewkstogo wrote in a popular tweet. "F****** CHEF'S KISS. A TRUE CINEMA. SADIE SINK YOU ARE PHENOMENAL." Many replies wholeheartedly agreed with the sentiment. The Reddit discussion thread for the episode was also notably Max and Kate Bush-heavy. Redditor u/boilerbum19 was so moved by the sequence that they started a thread where people could list the songs they'd use in a similar situation. Others simply pointed out how thoroughly touching the entire thing was. "I actually had tears in my eyes at the end of this episode. That whole sequence was really emotional especially after hearing Max's speech to Billy," u/GamingTatertot wrote.
It's clear that fan response to the ending of "Dear Billy" is overwhelming, and whatever "Stranger Things 4" Part 2 has in store, it has its work cut out to surpass this scene.