The Boba Fett Star You Definitely Couldn't Have Missed In Obi-Wan Kenobi Part II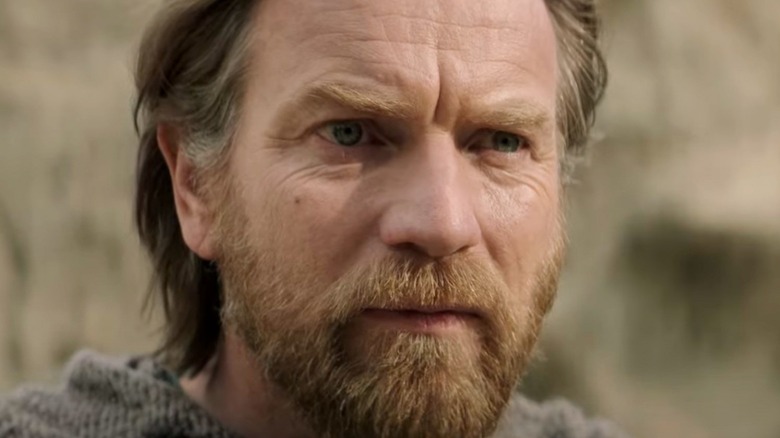 Lucasfilm/Disney+
Contains spoilers for "Obi-Wan Kenobi" Part II
Today, Ewan McGregor finally returns to remaster the art of Alec Guinness' inflections and the gruff but perfectly handled beard of legendary Jedi Master "Obi-Wan Kenobi." The new show arrived on Disney+ hours before expected, in line with this year's "Star Wars" Celebration, naturally trending and sending Twitter into a meltdown first thing on a Friday morning.
Besides venturing over old but equally new territory in this previously unknown adventure, "Obi-Wan Kenobi" has, as any "Star Wars" fan would expect, a lot of nods to the galaxy-sized franchise it's a part of. With the second episode, though, there's one cameo, in particular, that presents itself for the perfect amount of time and only costs a few coins for our hero in the process. Most importantly, it's an appearance that, given the historical links, suggests this might not be the last time we see them in the new "Star Wars" show — at least from a certain point of view.
Hello there, Temuera Morrison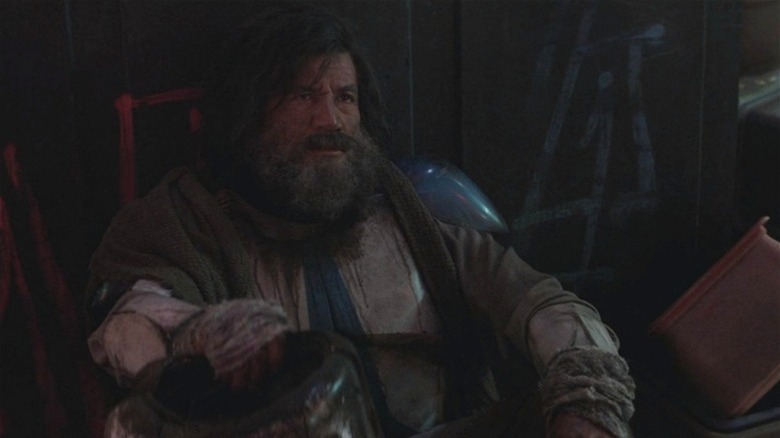 Lucasfilm/Disney+
After finally revealing how and why Obi-Wan gets off that popular sand spot, Tattooine, and to the newly revealed, Neo-Tokyo-like planet, Daiyu, Kenobi's first encounter with a familiar face belongs to one that he doesn't actually know. On the hunt for the kidnapped Leia Organa (scene-stealer Vivien Lyra Blair), he heads down a street only to be stopped by a homeless veteran who asks the Jedi Knight to "help a war veteran get a warm meal?" Shaking a battered and battle-tested helmet, we see it's none other than Temuera Morrison as one of the many clone troopers Kenobi himself fought with before Order 66 saw them turn on anyone with a lightsaber ("even the younglings").
It's a brief but brilliantly handled appearance that doesn't jar you from the story that Deborah Chow is set on telling, but it is cool to see Morrison as another morsel from what came before and one that could be setting up something down the line. This isn't just any scruffy-looking nerf herder turning up for a few seconds on camera. Morrison is the face of a handful of characters in the "Star Wars" universe, and this might well be a tease to seeing them turn up here.
Could Morrison's moment in Obi-Wan Kenobi pave the way for more to come?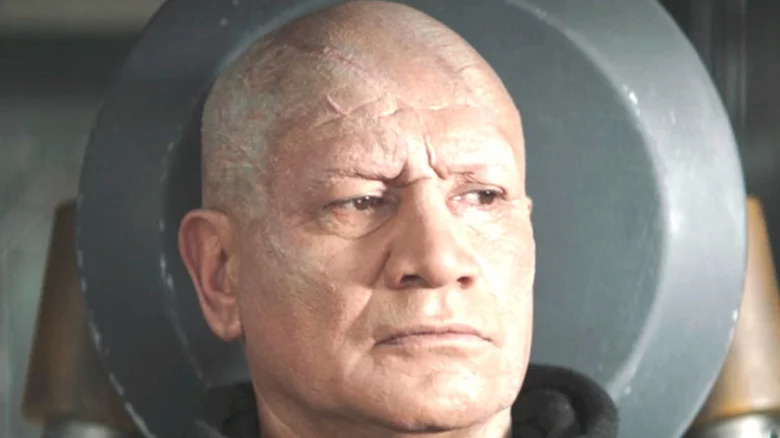 Lucasfilm/Disney+
Originally appearing in "Star Wars: Episode II – Attack of the Clones," Temuera Morrison played Jango Fett, the father of Boba (hey, didn't he have a book out?). He was also the source of DNA for the clones used to become the Grand Army of the Republic, which led to characters like Captain Rex and Commander Cody from "Clone Wars." With a face as familiar as this, Deborah Chow really has a variety of different ways to throw Morrison into the mix beyond a mere cameo, and the man himself is happy to enlist again.
In an interview with The Washington Post for "The Book of Boba Fett," Morrison was poked for info regarding his thoughts about venturing to any other chapters of the "Star Wars" saga after his recent one. Like the stoic bounty hunter he brought back to life from a Sarlacc pit, Morrison didn't say much but wasn't against the idea. "Well, there are people — I'm thinking of Captain Rex for one. He looks a little like me. There's Commander Cody. What happened to those guys? There's all those clone armies. That could be something fresh and new and exciting."
It seems likely for Morrison to show his mug again further down the line beyond Boba, perhaps as Rex, Cody, or any other former fighter for the Republic. We can only wait and see when "Obi-Wan Kenobi" continues next Friday on Disney+.