Law & Order Revival Is Already Losing One Of Its Major Stars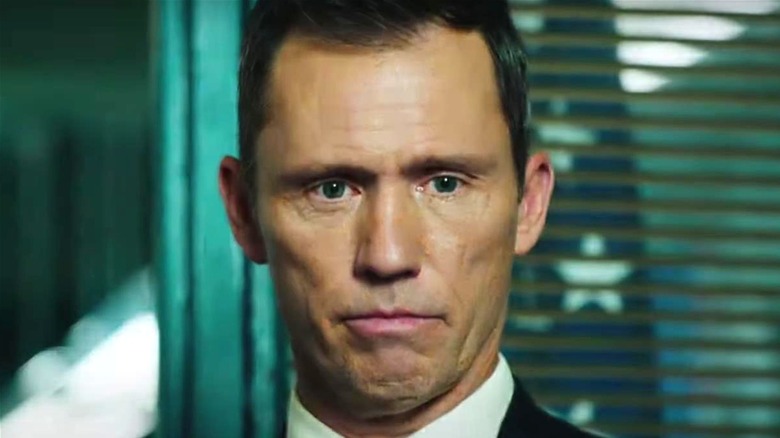 NBS
The original "Law & Order" went on hiatus back in 2010, but fans were delighted when the series returned to screens for its 21st season earlier this year. If there was one complaint that some long-term "Law & Order" aficionados had with the revival, however, it was the lack of interesting new characters to complement the established players. While some of the series' main stalwarts from yesteryear returned to solve more cases, newcomers such as Jeffrey Donovan's Detective Frank Cosgrove and Hugh Dancy's Executive Assistant District Attorney Nolan Price were deemed unlikable by some fans of the show.
Of course, it takes time for long-term fans to get used to major changes. With time, the critics of the new characters will undoubtedly come to appreciate them. At the same time, some of those fans will be disappointed to learn that one of the old-timers is set to leave the show — seemingly forever.
Anthony Anderson is leaving Law & Order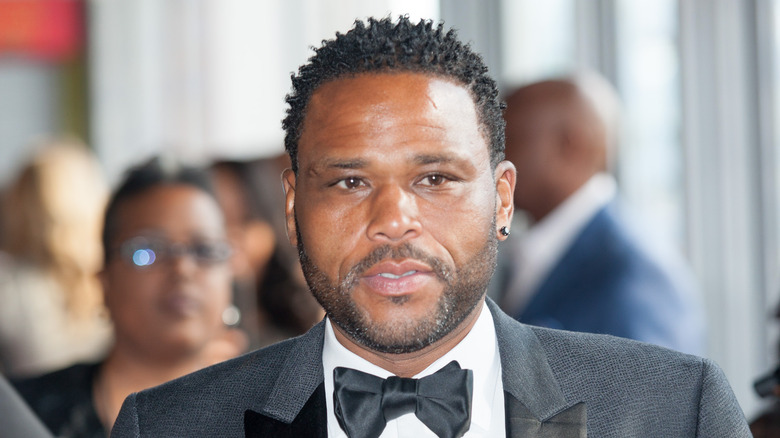 Jamie Lamor Thompson/Shutterstock
Anthony Anderson, who plays Detective Kevin Bernard, won't be returning for Season 22 of "Law & Order" (per Deadline). The actor joined the show in 2008 and has been part of every installment since then. However, it would appear that Anderson didn't have any long-term plans to be part of the revival series from the get-go. 
According to the report, the star signed a one-year contract when he agreed to return to the fold. The Deadline report states that he always intended to leave "Law & Order" after Season 21 as he only returned to support Dick Wolf with the relaunch. Now that the revival has been renewed for another season over at NBC, the "Law & Order" relaunch can be considered a success.
It remains to be seen what's in store for Anderson moving forward. Prior to the "Law & Order" revival, he became synonymous with the sitcom "Black-ish," but that show came to end earlier this year following eight successful seasons. His IMDb doesn't list any upcoming projects at the time of this writing, though it's probably only a matter of time until he's back on the screen.