The Big Bang Theory Boss Explains Shocking Season 11 Premiere Twist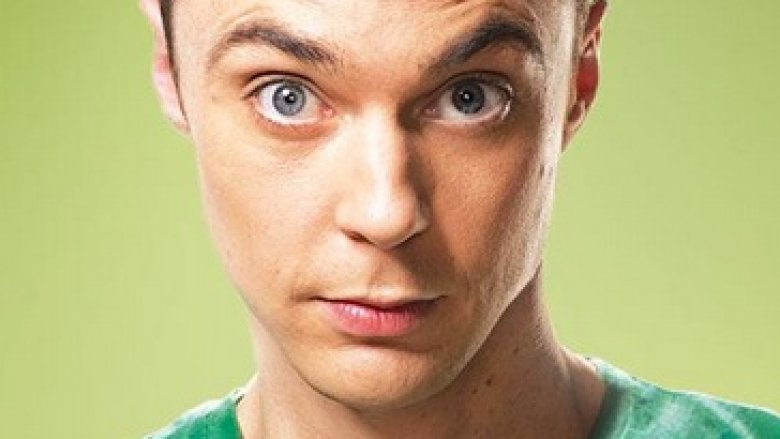 CBS
Warning: This post contains spoilers for the season 11 premiere of The Big Bang Theory. 
After a long hiatus, CBS' geeky comedy The Big Bang Theory returned for its 11th season on Monday with, well, a big bang: Amy (Mayim Bialik) said yes to Sheldon's (Jim Parsons) marriage proposal. But that wasn't the most exciting news to come out of the Big Bang Theory premiere. Surprisingly, and much to her initial annoyance, Bernadette (Melissa Rauch) is pregnant yet again.
Entertainment Weekly got in touch with Big Bang Theory executive producer Steve Holland to discuss the shocking twist. When asked if there was a plan behind Bernadette's reveal, Holland stated that the decision came together when actress Rauch announced her real-life pregnancy. 
"When Melissa told us that she and her husband were pregnant, we were just talking about how we want to do that in the show. Do we just put her behind laundry baskets and couches all the time like people do on sitcoms? Then we thought this would be really interesting," explained Holland. "I don't think we would've thought to get them pregnant so soon, but it's a really interesting story, because it's a shock when you have a baby that young at home and then are pregnant for the second time. It's a whole other roller coaster ride."
Holland added that the pregnancy storyline seemed like a "really fun" and "really surprising" one to tell, and that the Big Bang Theory creatives spoke with Rauch about the idea before going through with it. "We obviously talked to Melissa about it, too, and wanted to make sure she was comfortable with it. This way she just gets to be pregnant on the show, we don't have to try to hide her baby bump at all," the EP said. 
While Rauch is excited about her baby, her character isn't as giddy about hers. And neither is Howard (Simon Helberg), Bernadette's husband who is stunned to hear that she's expecting their second child so soon after giving birth to their first (who is only nine months old in the premiere episode). 
"They're shell-shocked at the beginning," said Holland. "They're still coming to terms with having a first child in the house, so having a second child has really knocked them for a loop. Some of the same things from the first time around, too, like Bernadette, who is very driven at work and took some time off to have the first baby and has just gotten back, is now going to have to take time off again. You start to see her starting to feel threatened and vulnerable in her career."
Jumping back to Amy and Sheldon's big news, Holland admitted that doesn't know for sure whether the pair will tie the knot this season, but the show is "certainly moving toward a wedding." He added, "It's going to be a little bit of a slow burn, but it definitely gives us new stories to play, which is really fun. It's been fun in the ones that we've written so far. Sheldon, who has ideas about everything and is very particular about everything, him having to plan a wedding where he's also going to have ideas about everything has been fun."
With love in the air and babies on the way, it certainly seems The Big Bang Theory season 11 is going to be a pivotal one in the show's years-long run. As we wait to find out what's in store for Sheldon, Amy, Bernadette, Howard, and the rest of the gang, take a look at the untold truth of The Big Bang Theory.