Bollywood Actress Amy Jackson Cast In Supergirl Season 3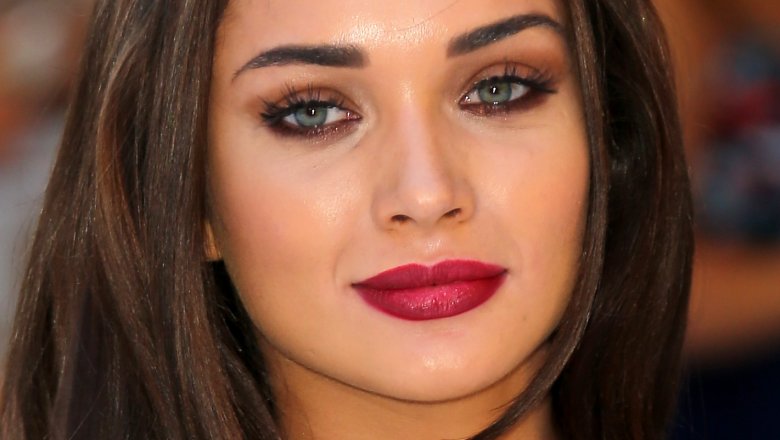 Getty Images
The new season of Supergirl is going to be out of this world... literally. 
As reported by Deadline, the third season of the CW's superhero drama series has cast its Saturn Girl, tapping Bollywood actress Amy Jackson for the part. 
This marks the first U.S. screen role for the British-born Bollywood star, who will make her debut as Imra Ardeen (better known as Saturn Girl), the kind-hearted, intelligent, and strong-willed hero who uses her telekinetic abilities for good. Jackson's Saturn Girl will arrive on Earth to assist Supergirl (Melissa Benoist) in battling against one of her most sinister threats yet. 
In the DC Comics lore, Saturn Girl was born on Titan, one of Saturn's moons, and is a member the 31st-century superhero team the Legion of Superheroes, which is linked to Superboy. Supergirl fans likely remember the Legion flight ring that appeared in the Fortress of Solitude, so Saturn Girl's involvement in the new season could give validity to the theory that when Mon-El (Chris Wood) was pulled into the portal in the season two finale, he actually ended up with the Legion. 
Jackson began her career as a model, and has since established herself as one of India's most vied-after leading ladies. She'll next star in 2.0, the follow-up to India's box office smash hit Robot. 
Supergirl will also see Katie McGrath get bumped up to a series regular as Lena Luthor, Floriana Lima's Maggie Sawyer getting downgraded to a recurring status, Calista Flockhart briefly returning as Cat Grant, Robert DuBois starring as Bloodsport, and Odette Annable appearing as Reign. Jackson joins Heroes and Agents of SHIELD star Adrain Pasdar, Alias actor Carl Lumbly, Jane the Virgin star Yael Grobglas, and Elysium standout Emma Tremblay, all of whom are hopping aboard the show as new characters. 
Based on the DC characters created by Jerry Siegel and Joe Shuster, Supergirl is exeuctive produced by Greg Berlanti, Andrew Kreisberg, Sarah Schechter, Robert Rovner, and Jessica Queller. 
The series will return to the CW on October 9. In the meantime, check out the insane history of Supergirl.