Twin Peaks Star Kyle MacLachlan Cast In The House With A Clock In Its Walls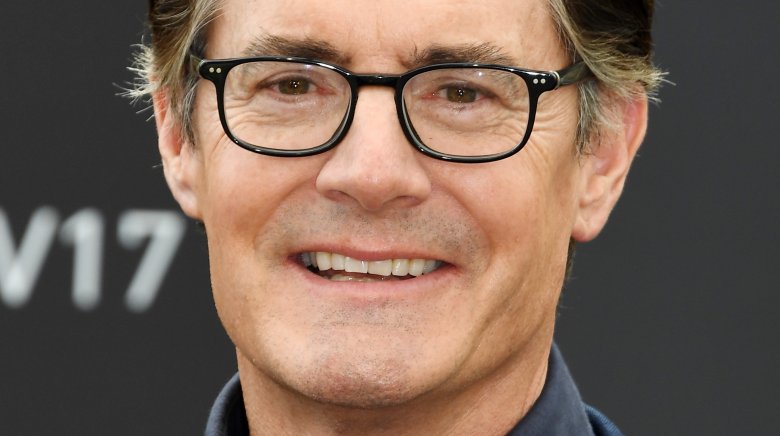 Getty Images
Kyle MacLachlan is joining a new project post-Twin Peaks revival. 
Deadline reports that the actor, who reprised his role as FBI Agent Dale Cooper in the David Lynch-backed Showtime refresh, has been cast in The House with a Clock in Its Walls for Amblin Entertainment and Mythology Entertainment. 
Based on the 1973 John Bellairs horror book illustrated by Edward Gorey, The House with a Clock in Its Walls centers around an orphaned 10-year-old boy who moves into his uncle's house. Inside the eerie hold home, the young boy discovers that his uncle is actually a witch, who guides him through a tucked-away world and passages, unbelievable magic, and terrifying dangers—the most haunting of which is a clock nestled within the walls of the house that is built to bring on the end of the world. 
MacLachlan will play Isaac Izard, the menacing original owner of the house. The actor joins Jack Black as the uncle and Cate Blanchett as Mrs. Zimmerman, the uncle's good friend, neighbor, and fellow witch. 
Director Eli Roth works from a script written by Eric Kripke, with Brad Fischer and James Vanderbilt on board to produce alongside the scribe. Executive producers include William Sherak, Tracey Nyberg, and Laeta Kalogridis.
In addition to bringing back his beloved Dale Cooper, MacLachlan reprised his role as the Mayor in the upcoming eighth season of Portlandia. The actor is also attached with the indie high school drama pic G.L.O. (Giant Little Ones), which stars Maria Bello and Josh Wiggins. 
With the addition of MacLachlan to an already stellar cast, it looks like The House with a Clock in Its Walls will avoid being labeled as a terrible movie based on a great book.