The Legendary Comedy Writer You Probably Didn't Know Wrote For SNL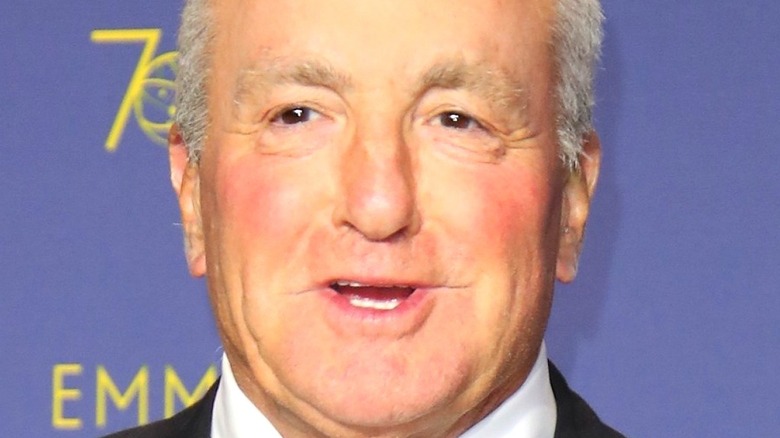 Dan Macmedan/Getty Images
The iconic sketch comedy series "Saturday Night Live" kicked off the careers of many comic actors over its 47-year history, including Kate McKinnon, Andy Samberg, Gilda Radner, Bill Murray, and Eddie Murphy, to name just a few. It also helped launch the careers of many writers, even if they're less well known from being behind the scenes. Exceptions like John Mulaney and Larry David (though he only got one sketch on the air) have broken through because they've appeared on television, more often in other projects.
But there's at least one highly regarded writer known for other projects who got an early start on the famous skit show — and on what is frequently considered the series' worst season. "SNL" has often had naysayers predicting the death of the series, but two seasons proved truer about that than not. Lorne Michaels, the co-creator and producer known for helming the show for most of its run, took a hiatus from 1980 to 1985, according to The Washington Post, and next to the forgotten Season 6 in 1980-81, overseen by inexperienced producer Jean Doumanian, Michaels' first season back on the show, Season 11 in 1985-86, is frequently considered the worst of the series — despite having a very strong writing team for that year.
One of those writers is now a highly regarded comedy writer and is known mostly for his work on another long-running series.
The Simpsons writer John Swartzwelder's first television job was on SNL's worst season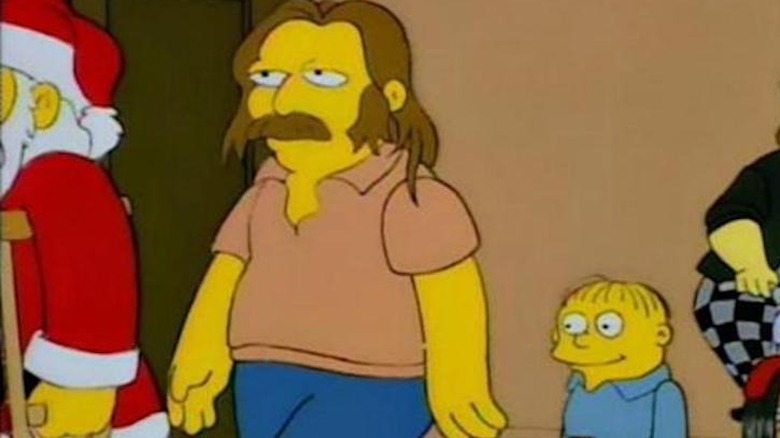 Fox
Highly regarded, albeit reclusive comedy writer John Swartzwelder (shown above in animated form, with orange shirt) started his television career on the infamous 1985-86 season of "Saturday Night Live." Swartzwelder, known for writing the most episodes of "The Simpsons" (59, plus "The Simpsons Movie"), worked on the animated sitcom from 1989 to 2003 and helped give the irreverent Fox comedy its tone. But that was after his time on "SNL."
In 2021, Swartzwelder told The New Yorker he interviewed with then-showrunners Al Franken and Tom Davis, and then met with Lorne Michaels — his first season back after his hiatus. "The first words Lorne said to me were 'How old are you?'" Swartzwelder said. "I answered, truthfully, 'Thirty-six.' Lorne looked stunned..." This was the season with the show's youngest cast member in history, Anthony Michael Hall, who was 17, and his buddy Robert Downey Jr., who was 20. "I quickly added, 'But I feel younger.' And Lorne said, 'No, no, that's all right. You can be thirty-six," Swartzwelder continued. "I was a middle-aged rookie on a youth-oriented show. I think Lorne's concern was legitimate."
Swartzwelder enjoyed his time on "SNL," contributing sketches like "Time Machine Trivia Game" and "Those Unlucky Andersons." As the veteran writer recalled, "The all-night writing sessions were a fun challenge, and the office politics were the best. And I only had to work eighteen weeks that year." But when his contract was up, he wasn't asked back. He joked to The New Yorker that the experience was similar to being fired, but with no yelling involved.