Fan Reactions To Indiana Jones 5 Announcement Are Strikingly Divided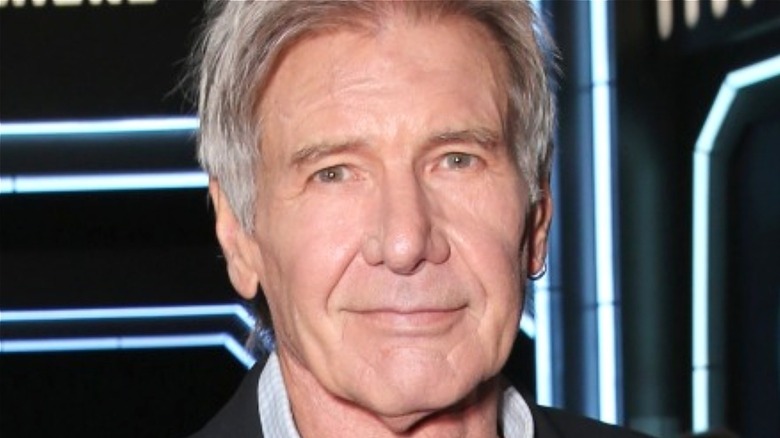 Todd Williamson/Getty
The next installment in the "Indiana Jones" film series, "Indiana Jones 5," is finally making headway after years of being in the works and now, at last, has a release date. As reported by Deadline, the film's star, Harrison Ford, attended the Lucasfilm panel on Thursday to announce the release date for "Indiana Jones 5" — the upcoming installment in the franchise will be released on June 30, 2023. Ford also noted that the film is almost finished after filming began in June of 2021 (via Movieweb).
"Indiana Jones 5" is directed by James Mangold ("Walk the Line," "Logan"), making it the first "Indiana Jones" film to not be directed by Steven Spielberg. Spielberg is, however, acting as producer on the film. It is also the first film in the franchise to not come from a story by George Lucas; the script was written by Mangold, Jez Butterworth, and John-Henry Butterworth. Alongside Ford, the cast includes Phoebe Waller-Bridge, Mads Mikkelsen, and Antonio Banderas, amongst others in currently undisclosed roles.
Along with the announcement of a premiere date, a first look photo of Ford reprising his role as Indiana Jones was released via the Twitter account for the "Indiana Jones" series. The photo shows a silhouette of Ford as Indiana Jones crossing a bridge, with just a bit of light peeking out from above him.
Fan reactions to the news and the photo have proved to be quite divided. Here's what some fans have to say about the first glimpse of the new film.
Some fans are excited, others are concerned about one key aspect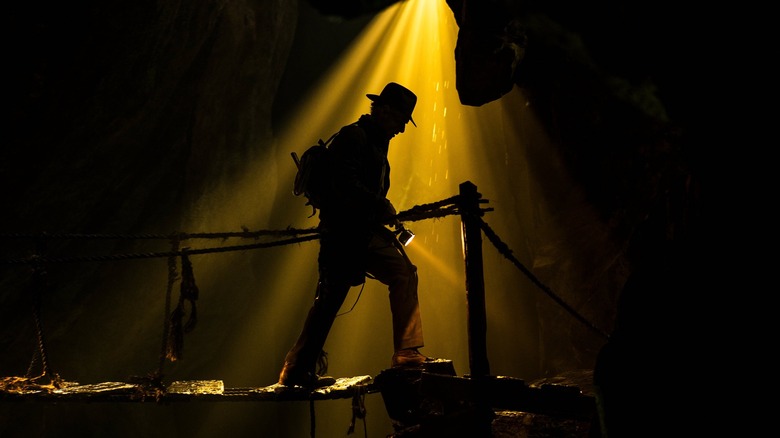 Walt Disney Studios Motion Pictures/Twitter
On the positive side of the reactions, some fans expressed excitement right away following the post with the first look photo. One fan, @EthanAllTheTime, responded to the post, writing, "We will be watching," complete with a gif of a young Harrison Ford eating popcorn. Already hoping for a better look into the project, one fan, @alastairneil29, expressed eagerness for the trailer to be released.
However, not all of the fan reactions were so positive. In fact, many of the critical responses zeroed in on one detail in particular: Ford's age. Many feel that Ford, who is currently 79 years old, is too old to be playing Indiana Jones once again — and plenty had jokes to make about it. One user, @justinboldaji, quipped, "More like 'Raiders of the lost AARP' am I right folks." Similarly, @thekarachikid jokingly suggested a title for the film, writing, "'Indiana Jones and the Golden Catheter.'" Further, @mattsme1908 zoomed in on the silhouetted Ford in the photo and wrote, "God, even in the shadows I can tell he's giving off 'I'm tired of this sh** just let me die' vibes."
Meanwhile, @StillFizz expressed that they felt Ford was already too old when the last installment, 2008's "Indiana Jones and the Kingdom of the Crystal Skull," came out (when Ford was 66). However, there is one person who doesn't care about the star's age — Ford himself. 
Ford knows he's getting older — and still wants to play Indiana Jones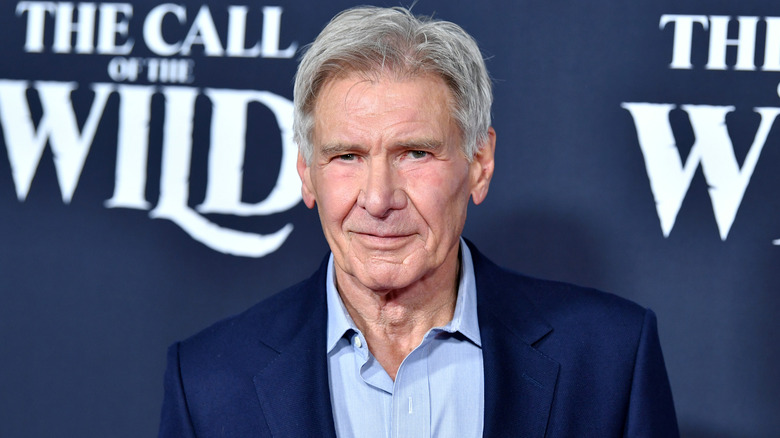 Amy Sussman/Getty Images
Back in 2008, when "Indiana Jones and the Kingdom of the Crystal Skull" was coming out, Harrison Ford heard from plenty of critics who thought then that he was too old to be playing the iconic archaeologist and adventurer. Ford didn't shy away from telling those critics exactly what he thought of their objections. Speaking to Entertainment Weekly, Ford said, "What's the big deal? The guy's 18, 20 years older. So what? ... I've heard it. 'Aaaaw, he's older.' Well, sh**, yes. And by the way? So are you. So...are... you! Take a look in the f***ing mirror!"
Ford addressed the age issue once again in 2020 in an interview with CBS, around the time he was preparing to begin filming "Indiana Jones 5." When the interviewer asked what challenges Ford faces with reprising roles, Ford lightheartedly answered, "Trying not to look silly, you know, running around in tight pants and high boots."
Ford then noted that he is always happy to return to these famous characters and explained that he wants to make the best possible film each time he decides to reprise a role. The actor elaborated, "When we have the opportunity to make another it's because people have enjoyed them. I feel obliged to make sure that our efforts are as ambitious as they were when we started. You have a sense of responsibility to your customers."