How Ray Liotta Really Felt About His Role In Jerry Seinfeld's Bee Movie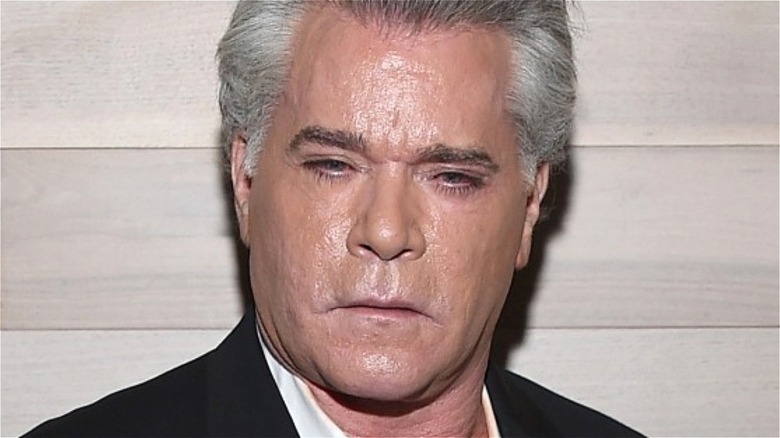 Dimitrios Kambouris/Getty
Being a bee in the modern-day world is probably worth a few complaints, and in "Bee Movie," it is up to Barry B. Benson (Jerry Seinfeld) to right the wrongs perpetrated on the industrious insects. Released in 2007, "Bee Movie" stars the aforementioned actor, as well as Renée Zellweger, Matthew Broderick, Patrick Warburton, John Goodman, Chris Rock, Kathy Bates, and the dearly departed Ray Liotta, among many others.
"Bee Movie" follows the bee Barry, a recent college graduate, who becomes incensed when he realizes what the future has in store for him, and how much the humans have taken advantage of bee kind. With the uncanny ability to communicate with humans, Barry decides to sue humanity for their treatment of bees, which kicks off a courtroom drama that's full of testimonies, character assassinations, and celebrity cameos of famous media personalities. Liotta, who plays a CGI version of himself, gets into a rather heated exchange with Barry during the movie, but how did the actor really feel about his role in the film?
Liotta enjoyed his time in Bee Movie and would have taken the opportunity to do it again
Posting to his official Facebook account in 2017, Ray Liotta showed off a clip from "Bee Movie," and said, "A job that I would love to do again and again is voice in the Bee Movie with Jerry Seinfeld as the Bee. I play an exaggerated version of myself. It's something I've always wanted to try so I'm grateful to Jerry for giving me the opportunity and I will be just as grateful if given the opportunity to do it again." He added, "For those who think I only play bad guys, I also did TWO The Muppets MOVIES!"
For those of you who need a refresher, Liotta is called to the stand in "Bee Movie" for his specially branded honey that features a headshot of the famous actor. Noted as a "private select honey," Barry questions Liotta during the trial for humanity's treatment of bees. The actor wields an Emmy Award for his guest spot on "ER," which Barry points out, and Liotta lets out one of his trademark laughs. Barry insults Liotta by calling out his exploitation of bees, and refers to him as a "bad fella," which is a direct reference to Liotta's role in the gangster movie "Goodfellas." Liotta then reacts in an over-the-top fashion that is a loving parody of himself, which causes the court to become highly animated and bristle at the verbal tussle. Considering the nature of his role in "Bee Movie," and the above comment, it is probably safe to assume that Liotta had a fantastic sense of humor.