The Major Question About Ray Liotta's Epic Career That Still Needs An Answer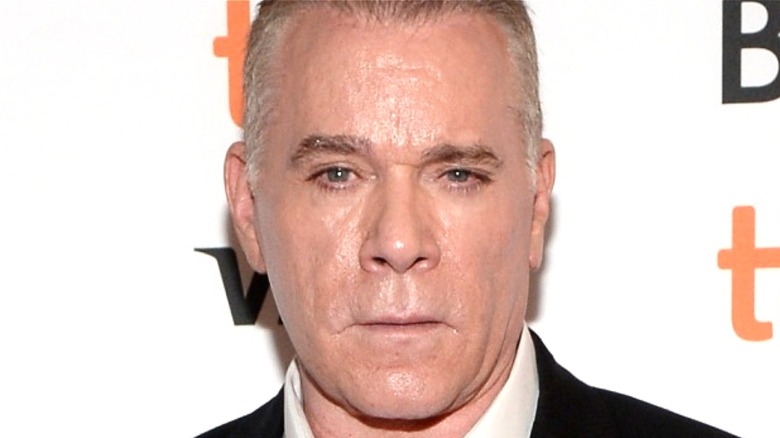 Gp Images/Getty
Hollywood is still reeling from tragic news that "Goodfellas" and "Field of Dreams" star Ray Liotta has died at the age of 67. Deadline reported that the Emmy-winning actor died in his sleep in the Dominican Republic, where he was working on a new project, "Dangerous Waters." He is survived by his daughter Karsen and his fiancée Jacy Nittolo.
Even with an impressive array of performances in films like "Narc," "Copland," "Identity," and "Blow," his most beloved turn was, of course, in Martin Scorsese's gangster masterpiece, "Goodfellas," which redefined the genre and set the entire trajectory of the iconic director's career. In "Goodfellas," Liotta held his own acting against the likes of Robert De Niro and Joe Pesci, the latter of whom earned an Oscar for his work as the trigger-happy Tommy.
In the years that followed, De Niro worked with Scorsese again on a number of occasions, and Pesci joined them twice for "Casino" and 2019's "The Irishman." Liotta, sadly, never had the opportunity to return to the Scorsese fold, begging the obvious question: Why not?
Martin Scorsese never called on Liotta again after Goodfellas
Liotta revealed to The Guardian in 2021 what we might have suspected: If Martin Scorsese had ever made the call, Liotta would have picked up the phone. Unfortunately, that reunion never came to pass before the star's untimely death. When asked why he never made his way into Scorsese's cast of returning characters — a vaunted crew that includes the aforementioned De Niro and Pesci, as well as other A-list stars like Leonardo DiCaprio — Liotta simply said, "I don't know, you'd have to ask him. But I'd love to." Scorsese has never commented publicly on the issue.
Liotta did eventually share the screen with Robert De Niro again — seven years after "Goodfellas," this time alongside Sylvester Stallone in James Mangold's "Copland." As for another round with Scorsese, while we sadly will never get to see it happen now, their original collaboration still stands as a film worth returning to. So, at least we're left with one masterwork from the director and his chosen leading man.