Chicago Fire Fans Aren't Thrilled With Brettsey After The Season 10 Finale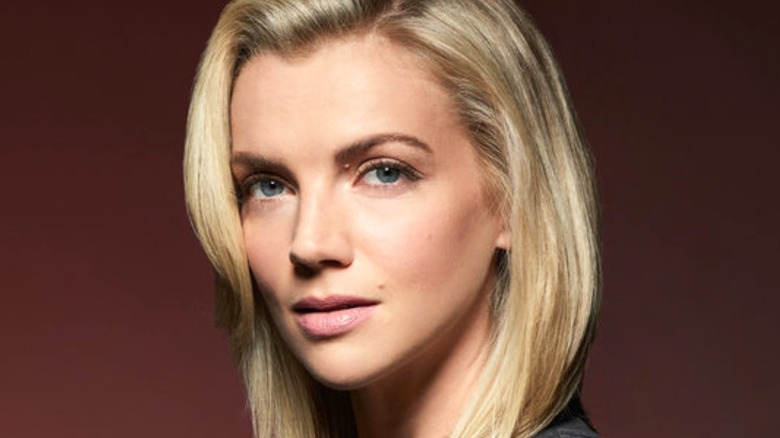 Art Streiber/NBC
Contains spoilers for "Chicago Fire" Season 10
To watch an on-screen relationship grow from a small seed and sprout into a blossoming romance is one of the most satisfying things to watch for drama fans. The love between Sylvie Brett (Kara Killmer) and Matthew Casey (Jesse Spencer) is one such example that has long simmered in the popular television show "Chicago Fire." First meeting in the Season 3 premiere episode "Always," both Brett and Casey's early interactions were friendly, yet entirely professional. This is mainly due to Brett's good nature and Casey's relationship with Gabby Dawson (Monica Raymund), but once Gabby leaves to help with the reconstruction of Puerto Rico, Brett and Casey start to get much closer.
Their relationship goes from friendly to that awkward posturing when two individuals are trying to figure out where they stand with each other, and how or if to act on budding feelings. This back-and-forth continues through Season 9 and culminates in the finale episode. The two make a poor attempt to hide their feelings from their co-workers in Season 10, but what really shakes things up is Casey's sudden move to Oregon to help look after the children of Andrew Darden (Corey Sorenson).
On account of this fact, Casey has been physically absent for much of Season 10, though he maintains a long-distance relationship with Brett. Although Casey comes back for the marriage of Kelly Severide (Taylor Kinney) and Stella Kidd (Miranda Rae Mayo), it seems as if his return has caused more questions than answers, and fans definitely have some opinions.
Fans on Twitter are angry and confused about the future of Brettsey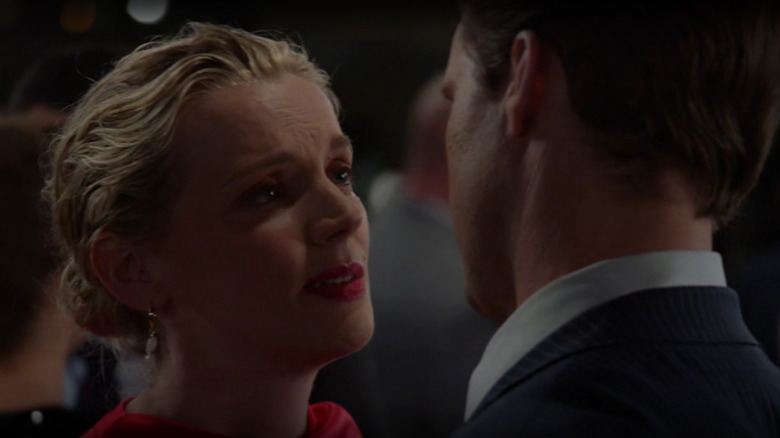 NBC
Immediately taking to Twitter to express their thoughts on the Season 10 finale, @RobertaCookie said, "I'm so sad, mad, frustrated and disappointed. Years. Years building up this storyline, months waiting to see and know more about it.. for half [a] scene without real meaning that left us more confused than ever? So disrespectful." @ChristinaCloud2 also had some strong opinions, and posted, "For the love of God, please don't break up #Brettsey ! Long distance relationships are so hard but if anyone can do it, it's them. Especially after all they've done for each other to get where they are. @WolfEnt do not touch them!"
Other Twitter users were just as apprehensive as the above comments, with @AshliMonroe7 commenting that they think that in the gap between the end of Season 10 and the start of Season 11, the writers will make Brett and Casey break up officially. They then added that they feel like they are done with the show, and they have lost respect for the writers, adding that without Jesse Spencer the show has no heart. User @tequilashot85 was also displeased with the finale and wrote that even though the wedding was beautiful, they are thoroughly confused about Brettsey, and pleaded for them to stay together because their relationship is what keeps them interested in the show.
Several fans on Reddit also expressed concerns
However, Twitter isn't the only place that is dealing with the Brettsey fallout from the Season 10 finale. In a discussion regarding the episode on Reddit, u/Katie0690 wrote that they hate that Casey left, while u/Stupidceilingfan1 agreed, saying he is the only reason they watch the show. User u/loverink added, "This episode with Casey & Brett felt way too similar to Casey & Gabby's last episode, especially with the dancing and 'at least we have tonight.'"
In a separate thread on the subreddit r/ChicagoFire, u/StandardFoundation67 said, "It's pretty unfortunate that they're going in this direction. I understand they would be in 2 different places but we got little time of them when they were actually together while dating. Imo I just don't know how you go from when they confess their love and Brett saying they belong together to them breaking up. Thought forsure they were endgame." Ultimately, fans are confused as to the future for Casey and Brett, considering that their relationship has long been teased. 
With all this in mind, it makes sense as to why fans are somewhat concerned about what's on the horizon for Brett and Casey, with some fans remaining hopeful while others seem ready to quit the show for good. Either way, the answer to this burning question will have to wait for Season 11.