Most Fans Didn't Catch This Costume Easter Egg In The Big Bang Theory Series Finale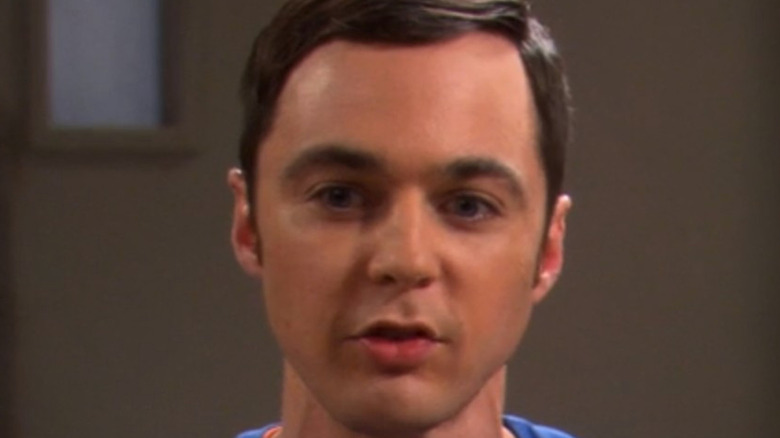 CBS
"The Big Bang Theory" ran for 12 seasons and produced over 280 episodes, which is a remarkable achievement for any TV series. Furthermore, the sitcom won 10 Emmys and was frequently the highest-rated show on television (via Meawww). And while the show does have its naysayers, it was a hit among critics, as evidenced by its 81% fresh score on Rotten Tomatoes. That's a positive legacy to leave behind.
Of course, the sitcom is also proving to stand to stand the test of time. "The Big Bang Theory" boasts a passionate fan base that continues to analyze every scene and unearth new details about the show. For example, it takes a real diehard observer to point out that Penny (Kaley Cuoco) had unique facial expressions for specific situations. Elsewhere, some fans have good reason to believe that one of the main characters was a cyborg. Who are we to say otherwise?
However, while the sitcom's core base has spotted plenty of hidden details throughout the years, it's impossible to notice every single one of them. The final episode of "The Big Bang Theory" was full of interesting Easter eggs, especially when it came to the characters' costumes. Let's take a trip down memory lane and look at them.
The Big Bang Theory series finale brought back costumes from Season 1
"The Big Bang Theory" ended with Penny, Bernadette (Melissa Rauch), Howard (Simon Helberg), Leonard (Johnny Galecki), Sheldon (Jim Parsons), Amy (Mayim Bialik), and Raj (Kunal Nayyar) enjoying some takeout food in the apartment they hung out in for over a decade. The scene indicated that they wouldn't be changing their eating habits any time soon, but it also featured some hidden callbacks to Season 1.
The closing moments saw some members of the gang rocking outfits and props from yesteryear. Penny, for instance, wore the same t-shirt that she sported when she first appeared on-screen in the pilot episode. Howard, meanwhile, brought back the belt he wore during the same episode. Finally, Amy and Sheldon showcased their Nobel medals (per E! Online). These factors, combined with the acoustic rendition of The Barenaked Ladies' iconic theme song, made for some emotional viewing. That being said, most fans will agree that it was a fitting way to wrap up the beloved sitcom.