Boss Baby's JP Karliak And Max Mittelman Name Their Dream Marvel And DC Roles - Exclusive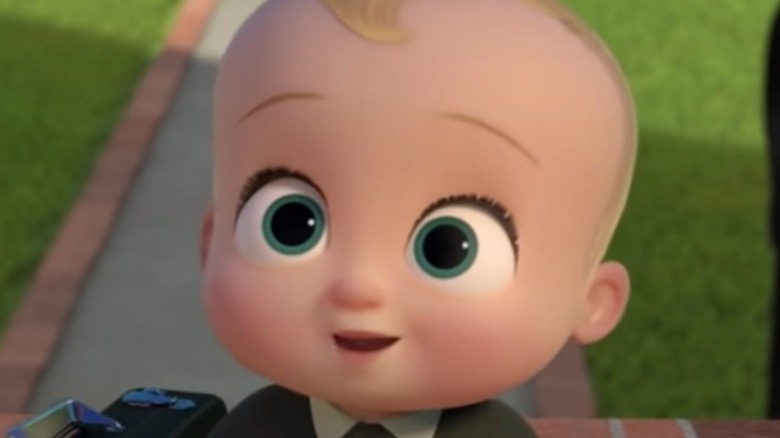 Netflix
The Boss Baby is back, baby! In Netflix's new animated series "The Boss Baby: Back in the Crib," JP Karliak once again brings our favorite business baby, Ted Templeton, back to our screens, voicing the professional tot as he goes through a new host of adventures. In this outing, he's accompanied by the similarly distinguished vocal performer Max Mittelman, joining the series as now-grown-up brother Tim Templeton. Together, the pair manage family dynamics while the Boss Baby digs into major issues at the heart of none other than Baby Corp itself.
Combined, Karliak and Mittelman share literally hundreds of credits, spanning everything from comedies to anime to superhero fare, including fan-favorite characters like Spider-Man (Karliak in "Marvel Mash-Up"), Superman (Mittelman in "Teen Titans Go!" & "DC Super Hero Girls: Mayhem in the Multiverse"), Green Goblin (Karliak in "Spidey and His Amazing Friends"), and even anime hero Saitama (Mittelman in "One Punch Man"). With superhero outings burning up the box office and fueling a wide range of TV and streaming projects, in an exclusive interview, we asked the pair of talented actors what dream Marvel or DC characters may be next on their wish list.
They want to voice villains in the Marvel and DC Universes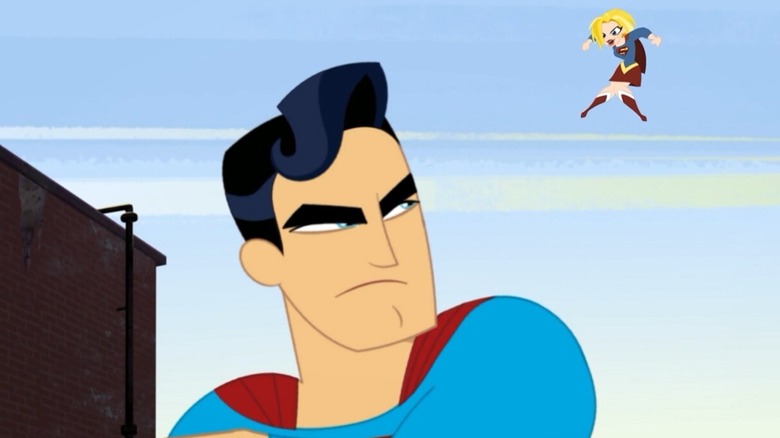 Warner Bros. Television Distribution
With so many major super-powered characters under their belts, one can't help but wonder what new roles JP Karliak and Max Mittelman might want to play. In our wide-ranging interview, we asked the pair what new superpowered DCEU and MCU individuals are on their "dream list" of characters they'd love to voice. It turns out they both have a soft spot for tricksters.
"I never had an answer for this, but I realized I do have an answer and it's Loki," said Mittelman, before recalling that his "Boss Baby" co-star had voiced Loki before.
"I played him in a 'Marvel Rising' webcomic," said Karliak. "It's a YouTube series, [Loki] against Ms. Marvel, which was super fun." 
Mittelman agreed, noting, "I feel like he's so fun because he's the anti-hero. He's good guy, bad guy, we don't know, depends. [...] [He] seems like a really fun character to play."
As for Karliak, his dream character comes from DC Universe and tends to lean a little more toward the villainous. "It's always the Big Bad himself," Karliak said. "It's Joker. He's the numero-uno." He wasn't shy about showing off his impression, either — he effortlessly shifted into a spot-on Joker voice at Mittelman's praise. "I mean, you know Bats? It's always such a good time to play around!"
The pair have a penchant for two of the most charismatic chaos agents of the Marvel and DC universes, respectively, and it would be a blast to see them voice our favorite villains. With each having a host of new comic properties, here's hoping we see some brand new animated Loki and Joker material in the near future.
"The Boss Baby: Back in the Crib" is now streaming on Netflix.