Stephen Amell Reveals If He Would Do American Ninja Warrior Again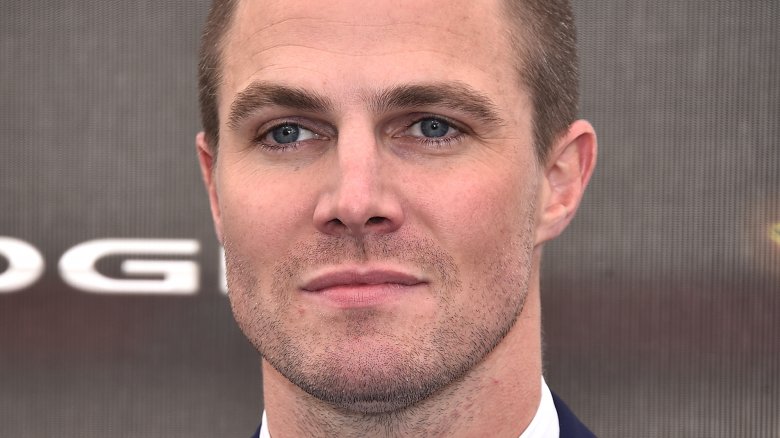 Getty Images
Stephen Amell is ready to take another shot at the American Ninja Warrior course. The Arrow star recently told the audience at Salt Lake City Comic-Con that he would be willing to try the tough obstacle course again, should the opportunity arise. (via YouTube)
Amell competed on the special celebrity edition of the show that NBC put on as part of their Red Nose Day programming. Alongside his mentor Kacy Catanzaro, Amell was able to make quick work of the difficult course, standing atop the Warped Wall and pressing the buzzer. He then became the only competitor who declared that he was moving on to the back half of the course, where he completed the classic Salmon Ladder before dropping off.
"First of all, I would like to thank whoever was in the audience last year who finally just made me do it and, you know, go for it," Amell said at SLCCC. "I let go at the end for a very simple reason. I could not feel my arms. These exercises in and of themselves are incredibly difficult, but when you put them back to back to back to back to back to back to back, oh boy. [My wife] Cass will tell you for weeks afterward, it's not that my arms hurt, its that they ached, you know what I mean?
Despite the tough course, Amell said that he would be interested in taking another stab at the game show. "I would love to go back and do Ninja Warrior again, but really, we did that taping in March and then we got into our hiatus and I didn't really get back into really good fitness workout until a couple of weeks ago because I hurt myself," he said. "But we'll see. If they would have me, I would love to go back. That would be really fun."
While it remains to be seen if Amell will ever actually put his skills to the test on American Ninja Warrior again, we do know that he will be back in costume as the Green Arrow beginning on Oct. 12 on The CW. For now, see how he and his cast mates' looks compare to their comic book counterparts.