Director Akiva Schaffer's Chip 'N Dale: Rescue Rangers Reference That's 'On The Line' Of Acceptable – Exclusive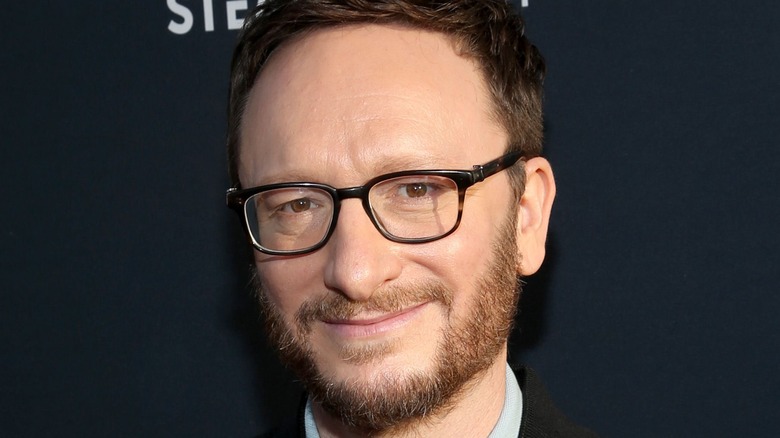 Jesse Grant/Getty Images
Akiva Schaffer is no stranger to pushing the envelope. As one third of the comedy trio The Lonely Island (which also includes Andy Samberg and Jorma Taccone), Schaffer has helped created such iconic pop-culture fare as "Dick in a Box" and "I Just Had Sex."
For six years he was a writer for "Saturday Night Live," and he has directed movies like "Hot Rod," "The Watch," and "Popstar: Never Stop Never Stopping." Despite mostly going after adult laughs throughout his career — aside from penning the song "Everything Is Awesome" from "The Lego Movie" — Schaffer's latest directorial endeavor is the Disney film "Chip 'N Dale: Rescue Rangers," which is available now on Disney+.
In it, the beloved Disney characters return after a 30-year hiatus, regrouping to solve the disappearance of a mutual friend while rekindling their broken relationship. Starring Samberg, John Mulaney, Seth Rogen, and Will Arnett, "Chip 'N Dale: Rescue Rangers" has humor that both kids and adults can appreciate, even including some jokes that might raise parents' eyebrows.
Schaffer talked about one such joke with Looper during an exclusive interview.
Including the Chippendales dancers was a no-brainer for Schaffer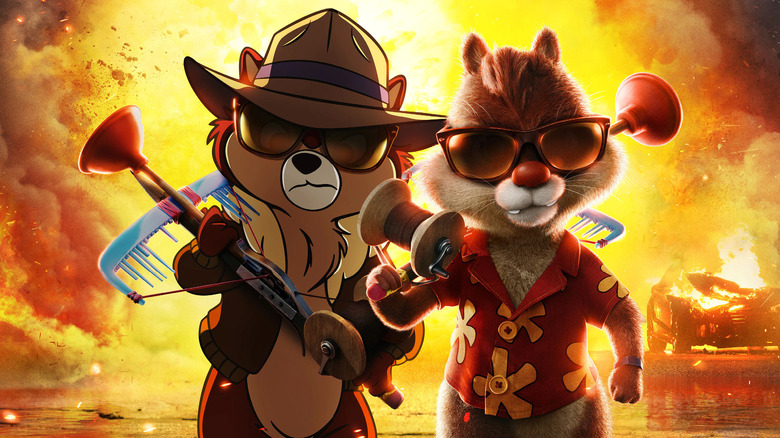 Disney Enterprises, Inc.
In "Chip 'N Dale: Rescue Rangers," Schaffer references the Chippendales dancers a couple times, which may lead some parents with explaining to do about the exotic male dancers known for their shirtless physiques accompanied by bow ties, collars, and cuffs.
Despite the potential provocativeness, Schaffer says there was no internal controversy at Disney surrounding the inclusion of the exotic dance troupe. "I wouldn't call it controversy, but it was, in my opinion, right on the line of what would be acceptable," says Schaffer.
The director adds a funny anecdote about why the dancers made it into the movie and notes the ease in which it went over with test audiences. "It was the thing where I was like, 'I know it's funny and I know it's truthful,'" he says. "In the real world, when I'd say I was working on a 'Chip 'N Dale' movie, half the people would assume I meant the dancers. I knew that there was a truth to it, and really, they're just men wearing pants with no shirts, which is pretty kid friendly. I put it in there at a test screening to see what happened and everybody seemed fine with it."
"Chip 'N Dale: Rescue Rangers" is now streaming exclusively on Disney+.