The Cringey Surprise Appearance In Top Gun: Maverick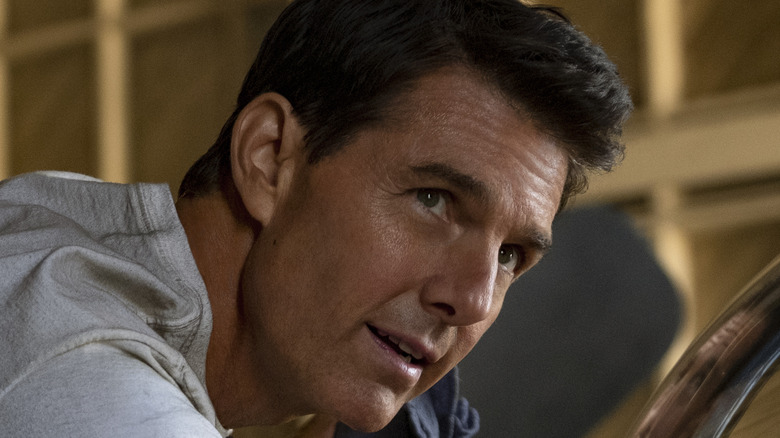 Paramount Pictures
Sometimes sequels, no matter how long overdue they may be, have issues and story details that can't be ignored. The cast and crew know it, the audience knows it, and yet somehow, both parties stay along for the ride, rolling over the bump in the road and choosing not to acknowledge it, regardless. Now, as much as "Top Gun: Maverick" manages to make all the right moves in becoming a contender for the blockbuster of 2022, there's just such a story beat that even Maverick himself can't outmaneuver, no matter how many dips, dives and dodges he makes in this new chapter.
In a film focusing on looking to the past and adapting to the future, one core chapter from Maverick's life is ironically never addressed, regardless of the notable sights that remind us of what's missing. Amidst the aerial inversions and hot-headed pilot confrontations, Maverick still finds time to find a new love interest in the latest chapter of the "Top Gun" franchise with Jennifer Connelly as Penny Benjamin, a local bar owner and daughter of an admiral who is actually mentioned in the original movie. It's a rekindled relationship that works just fine in the new installment but, in doing so, highlights another ex that is never referred to or mentioned, making for some awkward Easter eggs that were never meant to be laid.
Kelly McGillis' Charlie is seen but not heard in Top Gun: Maverick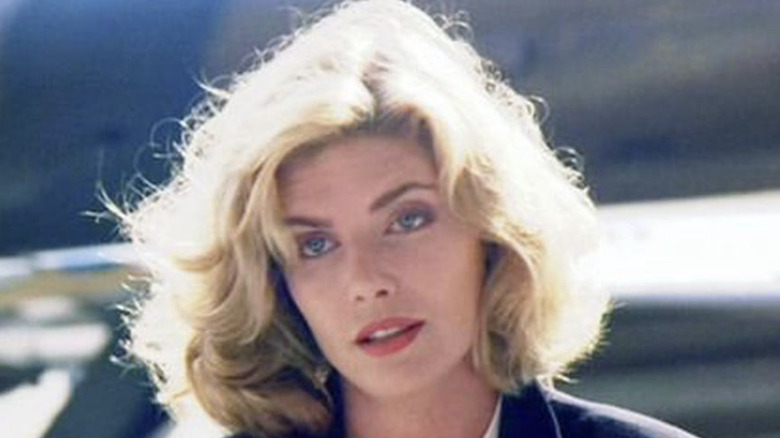 Paramount Pictures
In the 1986 film, the tearaway pilot, Pete "Maverick" Mitchell (Cruise), gets more than just heat from his superiors but catches the eye of the program's instructor, Charlie Blackwood (Kelly McGillis). Their romance in the original film is one of the core components of the 1986 blockbuster, going as far as to lead the audience out with Maverick saving the day and getting the girl to the tune of "You've Lost That Lovin' Feelin'," where they assumedly lived happily ever after. However, if the movie is anything to go by, that really wasn't the case.
While never mentioned throughout the film, Charlie Blackwood is seen on several occasions, making it all the more awkward that her name never comes up. Besides Maverick's old photographs showing his old flame, the film even takes a beat to squeeze in a scene from the original film that shows McGillis' character in the background during the iconic rendition of "Great Balls of Fire," cutting right before she etches closer to the foreground. Regardless of these flickers of a familiar face, the woman that won Maverick's heart during his trial in the most challenging pilot program in the Navy is totally excluded from "Top Gun: Maverick." It's one of the few choices story-wise that don't quite make sense and have been proven in other legacequels to be perfectly maintained, and actually, add another emotional layer to the lead character in the process. 
Top Gun: Maverick could take a shot from Rocky Balboa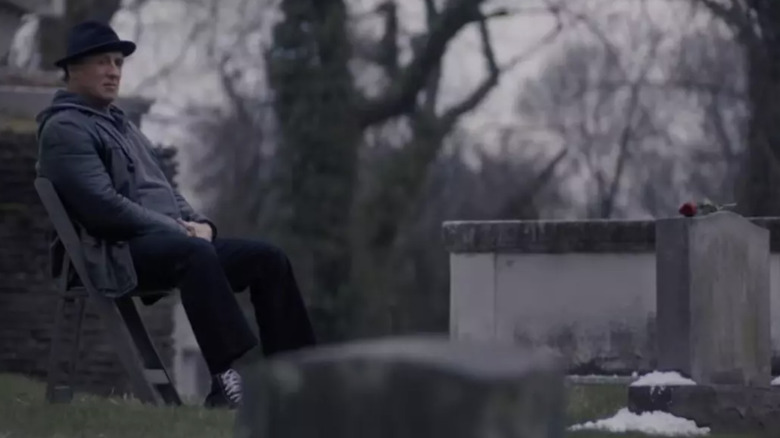 MGM
A year before a young Tom Cruise took to the skies in the original "Top Gun," Sylvester Stallone went another round in the ring fighting Dolph Lundgren and Russia in "Rocky IV," one of the many chapters in the boxing film franchise. Formulaic as it was (montage – check, final comeback – check), one of the essential characters in the Stallion's story was Rocky's wife Adrian (Talia Shire), who always found herself ringside cheering on her husband. While Maverick may not have as many films under his belt as Philadelphia's legendary fighter, there's no denying that excluding his longtime love in his 2006 comeback was handled far better.
In another film that sees an old hero get back to what he does best, Stallone's take on his iconic character's final attempt at boxing in "Rocky Balboa" writes out Adrian, revealing that she died from cancer four years previously. It's an emotional element that makes Rocky's journey to give it one more shot all the more impactful, along with the characters around him. While "Maverick" didn't necessarily need to replicate it in the same way, it could certainly have added more depth to a hero that we don't see much of. Instead, it's a creative misstep that constantly feels noticeable but never addressed, but one that the actress from the original film was happy to accept.
Kelly McGillis never got the call to return for Top Gun: Maverick — and she's totally fine about it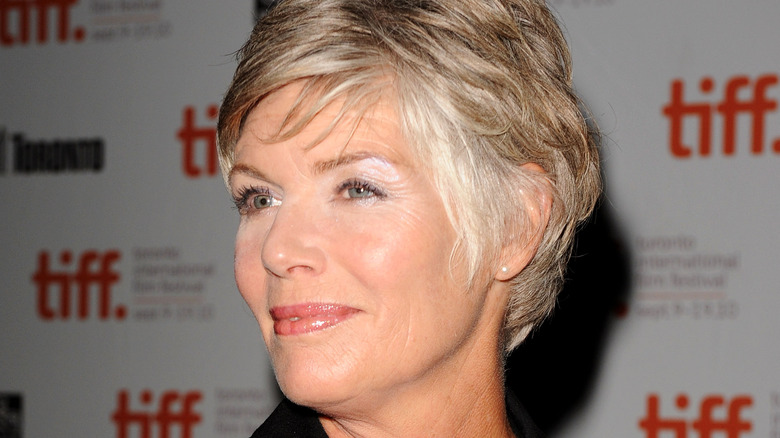 Arthur Mola/Getty Images
As confirmed by the actress herself before the film's release, McGillis revealed that she was not asked to return for the new sequel, saying, "oh my God no they did not, and nor do I think they would ever. I'm old, and I'm fat, and I look age-appropriate for what my age is. And that is not what that whole scene is about." Regarding her being replaced by Jennifer Connelly in the film, McGillis told ET that she said was "so glad that [Connelly] got that opportunity."
While the former star from the groundbreaking action movie might have moved on, it's still a slightly disappointing choice that her character, who is as memorable from the original film as just about any other core player, and yet doesn't get mentioned. Even with the aerial encounters and the constant rivalry between Maverick and Iceman, Maverick and Charlie's relationship is a romantic touch that the film really couldn't be without, and essentially molds him into the hero he becomes. With that in mind, he may be one of the fastest men on the planet when he gets inside an aircraft in the present day, but slowing down to acknowledge a former love interest wouldn't have gone a miss. Honestly, Mav — what would Goose say?