Hilary Duff's Law & Order: SVU Cameo You Likely Forgot About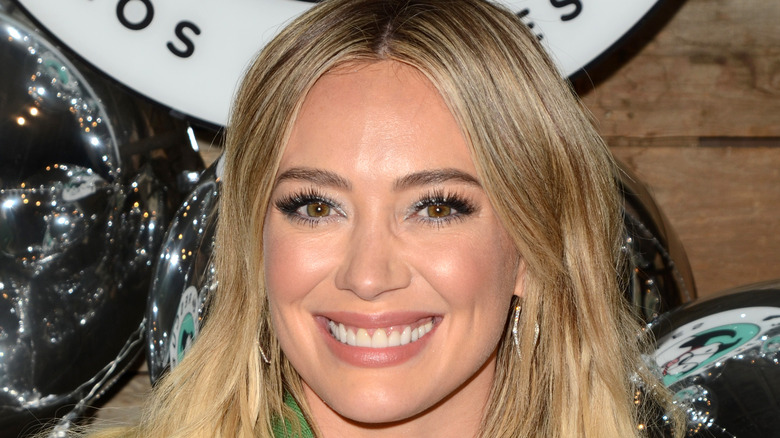 Kathy Hutchins/Shutterstock
Hilary Duff catapulted into fame after starring in the hit Disney Channel series "Lizzie McGuire" during the early 2000s. In a May 2021 appearance on "The Jess Cagle Show," the actress shared that she identified with her character Lizzie and had looked forward to reprising the role in a reboot of the beloved show. Duff noted the revival ultimately did not come to fruition due to creative differences. The mother of three explained that she wanted her portrayal of Lizzie to be accurate to how 30-year-olds behave and suggested that the higher-ups at Disney were not in alignment with her idea.
While Duff did not have the chance to bring more depth to Lizzie, she has shown off her impressive range in several other projects that saw her move beyond her origins as a Disney Channel star and take on more grown-up roles. For instance, back in 2009, the actress appeared as a neglectful mother during the 10th season of the NBC procedural "Law & Order: Special Victims Unit."
Hilary Duff portrayed a party-loving mother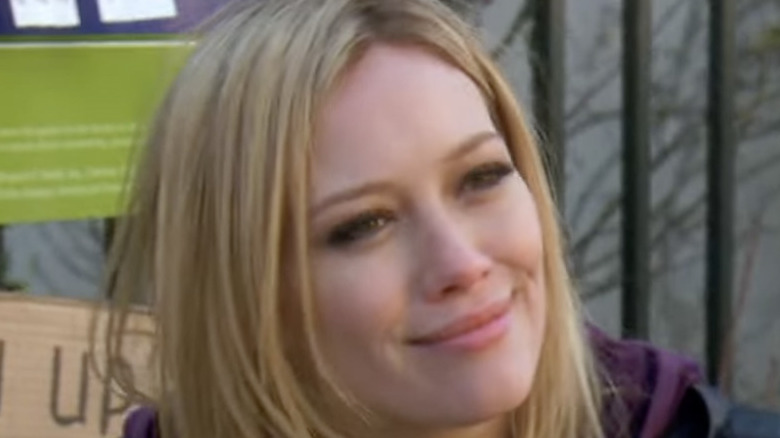 NBC/YouTube
"Law & Order: SVU" season 10, episode 19, focuses on Hilary Duff's Ashlee Walker, who gets arrested for allegedly murdering her baby. While the mother asserts she is innocent, her partying ways are questioned. After the body of the child, Sierra, is exhumed, the corner determines measles was the cause of her untimely passing. During questioning, Ashlee shares that she knew her daughter was ill and explains that she spanked Sierra because of her incessant crying. She believed that the slap ultimately caused her child to die, and she decided to relocate her body. She then attempted to pin Sierra's death on a mentally ill woman named Maria (Marilyn Torres). 
Ashlee is sentenced to community service and weekly meetings with a therapist. She later becomes incensed when she finds out her daughter had measles because of interacting with a boy who is unvaccinated. The child's mother, Monica Stewart (Anastasia Barzee) is put on trial for criminal negligence, but she is soon cleared of the charges. Ashlee's grieving father, Ralph Walker (Mike Pniewski), responds to the verdict by taking his own life while Monica helplessly watches. 
While Duff expertly portrayed a woman with questionable parenting skills, the actress seems to be a devoted mother to her children, Banks Violet Bair, Mae James Bair, and Luca Cruz Comrie. While speaking to Bustle in February 2022, the former Disney Channel star shared that she has never wished that she was not a parent.
"I wanted to have all these kids. Do I dream about day drinking with my friends on a rooftopping somewhere? Yes, all the time. But I don't wish I never had them," said Duff.