James Wan Has Some Surprising Words About His Cancelled Aquaman Spin-Off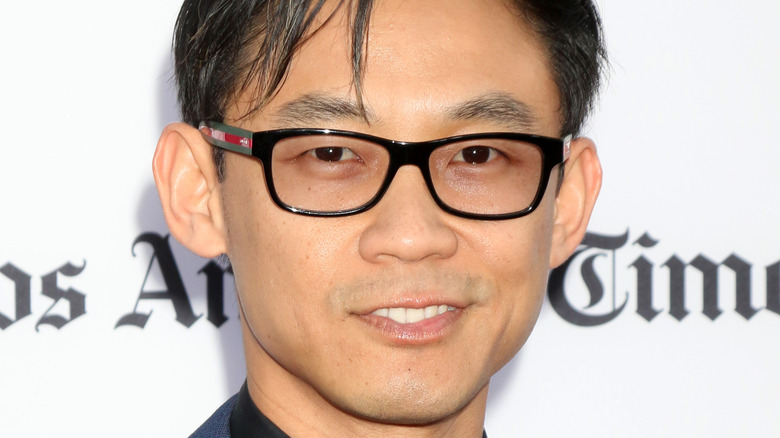 Kathy Hutchins/Shutterstock
Stepping out from the shadow of the star-studded Justice League, Jason Momoa's Aquaman finally snagged the cinematic spotlight for himself in 2018. Director James Wan's "Aquaman" puts the famed aquatic DC hero on a quest to reconnect with his Atlantean roots while undermining the evil King Orm's (Patrick Wilson) plans for all-out war with the surface world. There's action, drama, and even a pinch of comedy, amounting to a comic book movie that fans couldn't get enough of. As a result, "Aquaman" has cemented itself as an undisputed hit for Warner Bros.
By the time "Aquaman" left theaters, it took in over $1 billion at the global box office, and although reactions from fans and critics were mixed at best, it should come as no surprise that sequel talks quickly arose. Thus, "Aquaman and the Lost Kingdom" was born, however it wasn't the first follow-up project on the docket. That honor goes to "The Trench": an "Aquaman" horror spin-off about the titular underwater location that didn't make it far into production. Both it and "New Gods" from director Ava DuVernay wound up canceled before anything tangible could materialize.
Even though "The Trench" has found itself on the lengthy list of canceled DC Comics movies, it continues to make headlines now and again. This time around, it's thanks to comments made about it by the man who planned to helm it, James Wan.
Wan still sees potential in some of The Trench's ideas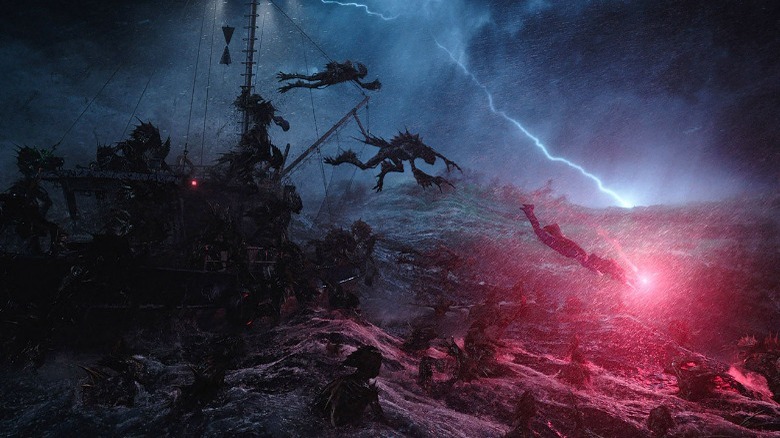 Warner Bros./DC Entertainment
As James Wan explained in a May of 2022 interview with Comic Book, just because "The Trench" never happened doesn't mean he needs to scrap all of the ideas he came up with for it. "I feel like everything I come up with, everything I do, if I come up with something that I don't end up using, that doesn't mean that I cannot be inspired to use that in a different way," he explained, hinting that perhaps we'll see unused elements created for "The Trench" down the road in a different form — be it a future DC project, one of Wan's signature horror movies, or something else entirely.
Though Wan hasn't gone too far into discussions about the specifics of "The Trench," he did note in October of 2021 that it was more than the straightforward title suggested. In an Instagram post, he wrote, "I'll let you in on a secret, the canceled Trench spin-off movie was really going to be a secret Black Manta movie." David "Black Manta" Kane (Yahya Abdul-Mateen II) debuted in "Aquaman" and will return for "Aquaman and the Lost Kingdom," so perhaps we'll get to see what Wan had in store for the infamous Aquaman villain in "The Trench" when he returns to the big screen in early 2023.
"The Trench" may not have had the chance to reach the same heights that "Aquaman" did, but at least James Wan won't let it entirely go to waste.