The Iconic Marvel Superhero You Likely Didn't Know Was Played By HIMYM's Neil Patrick Harris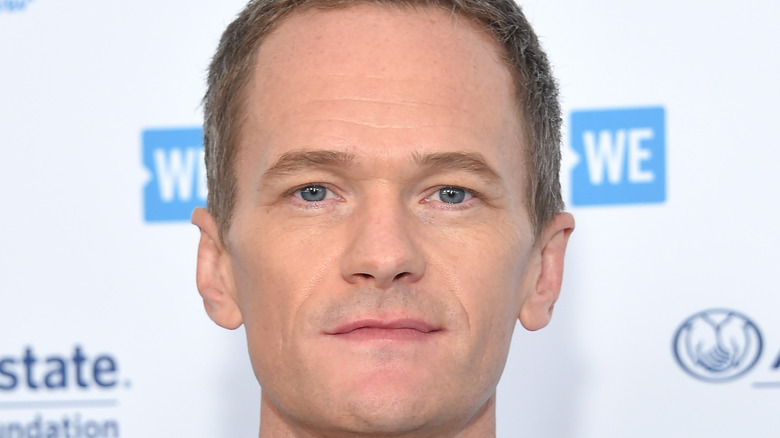 DFree/Shutterstock
Neil Patrick Harris has had an incredibly prolific career in Hollywood since his teenage years. The actor first gained stardom when he played a teenage doctor in ABC's medical sitcom "Doogie Howser, M.D." After his stint as a physician came to an end, Harris appeared in a number of television films and played a fictional, nefarious version of himself in the "Harold & Kumar" franchise. However, the star's most notable role is, almost inarguably, Barney Stinson in "How I Met Your Mother."
"How I Met Your Mother" kicked off in 2005 and lasted for nine seasons, producing over 200 episodes. Considered by many to be one of the funniest sitcoms of all time, the CBS series sees Ted Mosby (Josh Radnor) narrate an epic saga of finding love in New York City. One of the core supporting characters in Mosby's odyssey to find "the one" is none other than the womanizing, mysterious, and affluent Stinson. It's a character that GQ described as "seminal figure of sorts, the sitcom representation of who we all were right then, or who we wanted to become," and more than just a "just a fun-loving dude-bro but the supernatural epitome of one."
However, even some of the biggest NPH fans will be surprised to learn that the "How I Met Your Mother" alum once voiced one of the most iconic superheroes in all of Marvel Comics.
Neil Patrick Harris voiced Spider-Man
After the success of Sam Raimi's "Spider-Man" in 2002, Sony Pictures quickly produced an animated series that was set to serve as a continuation of the box office hit. Simply titled "Spider-Man: The New Animated Series," the show saw Neil Patrick Harris take on the voice of the titular Marvel hero. The series, which aired on MTV for a single season, sported a unique look as it was animated using CGI, which was rendered in cel shading (via Marvel Fandom).
In the 2003 "Spider-Man" show, Peter Parker (aka Spider-Man) (Harris), Mary Jane Watson (Lisa Loeb), and Harry Osborn (Ian Ziering) head to Empire State University, where the Marvel hero has difficulty balancing his work life with his superhero duties. The web slinger eventually finds himself battling Kraven the Hunter (Michael Dorn) and Kingpin (Michael Clarke Duncan), characters who didn't appear in Raimi's debut Marvel film, but who are surely recognizable to dedicated Marvel aficionados. In an interview after the series' cancelation, "Spider-Man: The New Animated Series" director Brandon Vietti revealed that future plans would have included appearances from Mysterio and Vulture (via PopGeeks).
Despite mostly positive reception — the series sports a 6.9-out-of-10 rating on IMDb, "Spider-Man: The New Animated Series" was ultimately canceled after only one season and, ultimately, didn't have much of an impact on Raimi's "Spider-Man 2." Nevertheless, the animated Marvel series served as an interesting stepping stone for Harris, who went onto assume the role of Barney Stinson in "How I Met Your Mother" less than two years later (via IMDb).