How Ozark's Julia Garner Gets Into Character For A Role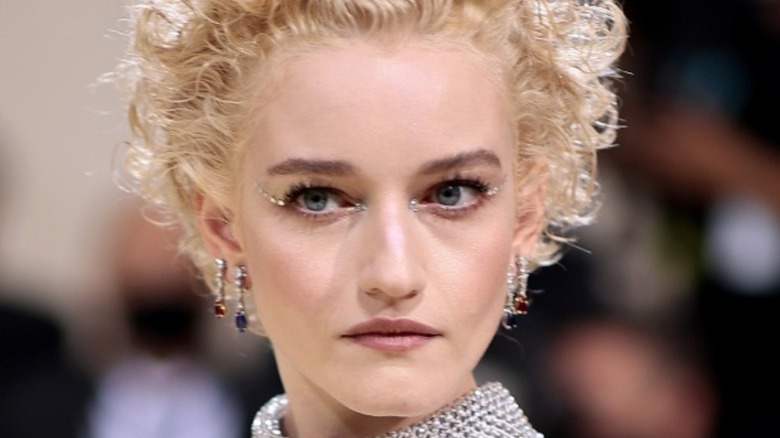 Dimitrios Kambouris/Getty
Throughout all four thrilling seasons of the smash Netflix series "Ozark," Julia Garner won raves for her electrifying performance as Ruth Langmore, the no-nonsense F-bomb slinger who aids and eventually competes with Marty and Wendy Byrde (Jason Bateman and Laura Linney) as the couple launders money to avoid execution by a Mexican drug cartel. As a tough, smart, and independently fierce survivor from a family of criminals rooted in Missouri's Lake of the Ozarks region, Ruth insists on doing things her way, which sadly results in a tragic, Shakespearean-like ending for her clan.
As such, Garner has been rewarded with two consecutive Primetime Emmy Awards for best supporting actress in a drama series for playing Ruth in 2019 and 2020, and a nomination for the 2022 final season of "Ozark" seems all but a certainty. And although the Netflix thriller is arguably the project that properly put her on the map, before she took on the role of Ruth, Garner had already played a multitude of fascinating and diverse parts.
Given her acting history, Garner clearly likes to examine different types of characters in her work, and she's revealing the unique, introspective exercises of the mind that she uses to bring them to life.
Garner says she searches for characters in her subconscious mind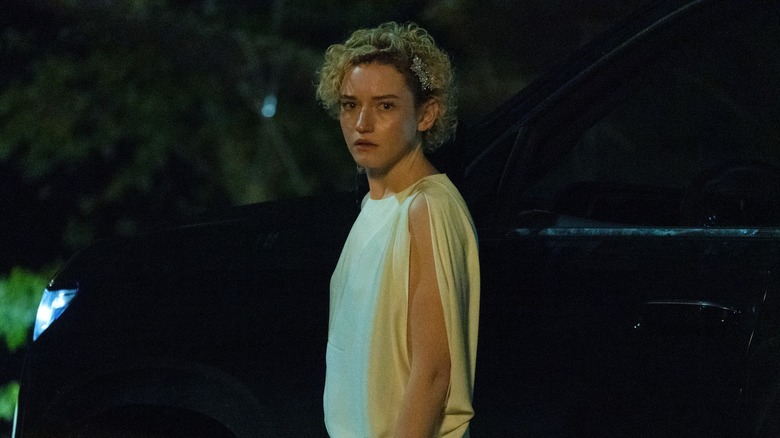 Netflix
In an interview with W Magazine, Julia Garner described her acting preparation as a process in which she examines her inner psyche to find her characters. In a way, it appears as if Garner is acting as her own psychologist, seeking out what drives the person who will eventually become her character.
"I kind of just relax my body and try to take myself out of it and put the character inside," Garner told W. "And then I ask questions and let the character answer them. 'What was your biggest fear as a child? What was your greatest trauma?' She becomes a person to me, someone I know inside and out."
Those who have followed Garner's career outside of "Ozark" can see this practice at work. Already a veteran of such noteworthy series as "The Get Down" and "The Americans" by the time she appeared as Ruth Langmore, Garner even flexed her skills at embodying wildly different characters during her run on the Netflix series. In 2019, Garner played a low-key, entry-level office assistant privy to the disgusting abuse of a movie mogul in "The Assistant," only to put her gutsy actions as a high-society scammer on full display in the fact-based crime drama "Inventing Anna" in 2022.
"Ozark" Season 4 currently streaming on Netflix.