It Star Reveals The Alternate Pennywise Showdown Cut From The Film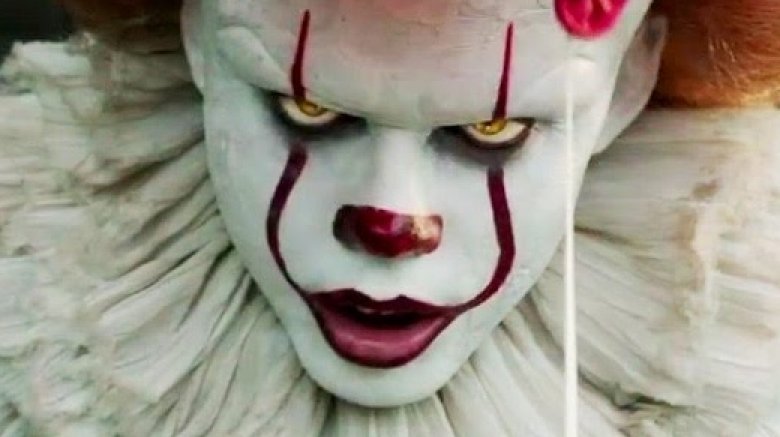 Andy Muschietti's massively successful It almost had a different ending.
According to one of the film's young actors, Jaeden Lieberher (who plays Bill Denbrough), the cast shot an alternate version of the final confrontation with the evil entity Pennywise (played by a horrifying and unrecognizable Bill Skarsgard). 
The theatrical version of It shows the Losers Club heading into the sewers of Derry to defeat the demonic clown, ultimately taking him down by refusing to allow their fear to fuel him, with sheepish Stanley Uris (played by Wyatt Oleff) cracking the final blow to Pennywise. But in the other take that Muschietti filmed, it's Lieberher's character who takes Pennywise down. 
"I did have this scene where I climb up the tower at the end. When I'm chasing after Georgie [Bill's younger brother, played by Jackson Robert Scott], I climb the tower and I'm at a one-on-one confrontation with Pennywise and then I say that I'm not afraid of him, that none of the Losers are afraid of him, and that's how we beat him," Lieberher revealed in a recent interview with Variety. "But they took those lines and put [them] toward the end, right after our big fight. So I had this whole thing where Bill Skarsgard is grabbing me and pushing me off the ledge, and I had to wear this harness. That was a more difficult scene."
The young actor also described what it was like filming the spooky remake, which he didn't find all that spooky after all. "Horror movies really aren't really scary when you're on set. I always thought that there would be a lot of bad juju," said Lieberher. "Although, it can be scary on set and always dark and quiet and uncomfortable, but then like any of those other movies, when you get close to the crew and the cast and you become a big family. Even though you're running through the sewer and fighting Pennywise, you still have the same family bond."
Director Muschietti recently confirmed that It is getting an exclusive extended director's cut, and though Warner Bros. and New Line haven't yet unveiled official details for the movie's home release, it seems plausible that this alternate showdown scene might be included. 
The minds behind It, which is currently on track to become the top horror movie of all time, are already hard at work on the follow-up film It: Chapter Two, which is eyeing a 2018 release. 
For now, take a look at the disturbing moments from the original Stephen King It novel that were cut from the movie.