It On Pace To Become The Top Horror Movie Ever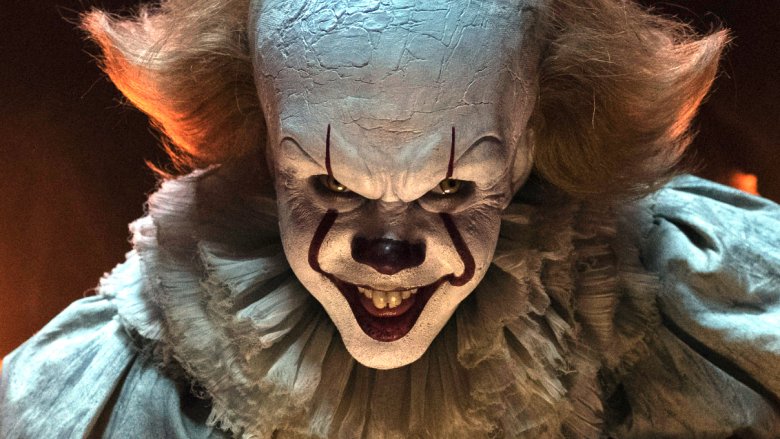 It's time for The Exorcist to step aside. 
Deadline reports that Andy Muschietti's adaptation of Stephen King's It will surpass the iconic 1973 film at the box office this week, making it the most successful horror movie of all time, and it only hit theaters a few weeks ago.
As of today (Sept. 20), It has brought in a staggering $223 million, which puts it on pace to top The Exorcist's $232 million by tomorrow. While you could argue that there have been bigger horror movies like The Sixth Sense ($293 million), Jaws ($260 million), and I Am Legend ($256 million), Warner Bros. is calling the record for "pure" horror movies. Those other movies all had elements of drama flicks.
It's already been a historic run for It. The movie owns the record for the biggest domestic opening ever in September and the biggest opening ever for a horror movie with $123 million during its opening weekend. It's also the most successful film ever released between Labor Day and November.
Meanwhile, it's likely that Kingsman: The Golden Circle will take the top spot at the box office this weekend, but industry insiders expect It to make another $30 million, putting it around $270 million by the end of the weekend.
Plans are moving along for It: Chapter Two, which will pick up the story in present-day with the characters depicted as adults. It's not clear if the young cast members will return, but they could appear in flashbacks like they do in the novel.
Until we hear more, check out the ending of It explained.