Mark Hamill, Lena Headey Joining Voice Cast Of Guillermo Del Toro's Trollhunters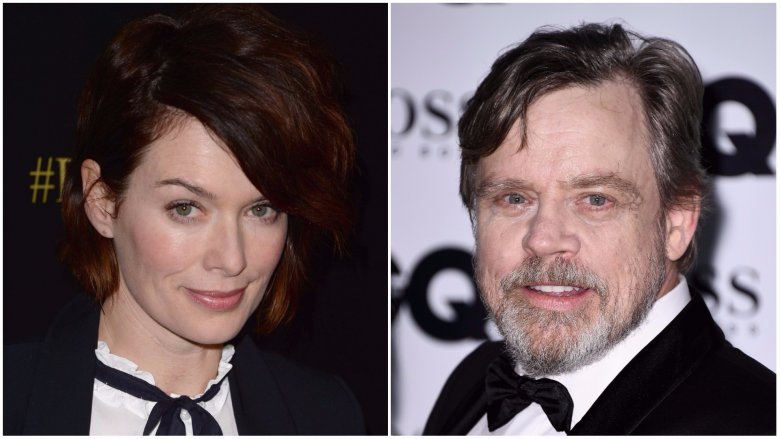 Getty Images
The cast of Guillermo del Toro's Trollhunters just got a whole lot more fantastical.
Deadline reports Star Wars' Mark Hamill and Game of Thrones' Lena Headey are joining the Dreamworks animated show on Netflix show for its second season in recurring roles.
The news comes off of the show's recent Emmy wins for its critically-lauded first season. It won six awards out of nine nominations at the 2017 Daytime Emmy Awards, garnering trophies for outstanding directing, writing, casting, character animation and character design. Kelsey Grammer also took home an Emmy for his work in the role of Blinky.
Created by Mexican-American filmmaker Guillermo del Toro, Trollhunters centers around the convergence of two worlds beneath the fictional town of Arcadia, where a secret society of trolls makes its home. When two human boys meet the trolls, they become caught up in an age-old struggle between the good trolls and the evil ones, led from the Darklands by the sinister Gunmar.
Hamill and Headey will join the series as villains, with Headey playing a powerful and evil sorceress, and Hamill voicing one of the heroes' older brother, who has joined forces with the side of darkness.
In addition to Grammer, Hamill and Headey are joining a voice cast currently comprised of the late Anton Yelchin (who recorded his lines up to season two prior to his tragic death), Charlie Saxton, Jonathan Hyde, Fred Tatasciore, Ron Perlman, and Amy Landecker. They will also be joined in season two by Doctor Who's David Bradley, playing a wizard-like figure who may not be all that he appears.
Season two of Trollhunters is set to premiere later in 2017 with 13 episodes. For more of the best content on the streaming service, check out our feature on the 25 best exclusive Netflix releases.