How Brandi Really Felt About Filming Storage Wars With Jarrod After Their Split
Albert L. Ortega/Getty Images
"Storage Wars" follows different people as they set out to make their fortunes in the unlikeliest of places. In short, they each bid on abandoned storage units so that they can sell the contents contained within them. Sometimes, their efforts amount to nothing. Other times, the participants have been able to make a sweet profit and turn the niche endeavor into a legitimate career. However, not knowing what's going to happen is part of the thrill that keeps viewers coming back for more.
Of course, while watching people gamble on storage units is riveting entertainment, many fans fell in love with "Storage Wars" thanks to Brandi Passante and Jarrod Schultz. The former real-life couple's relationship even led to A&W giving them a short-lived spin-off series. Sadly, the pair got divorced a few years ago, but they continued to work together on "Storage Wars" afterward. But how exactly did they feel about having to see each other while filming the reality series?
Brandi Passante wasn't comfortable around Jarrod Schulz, but it could have been worse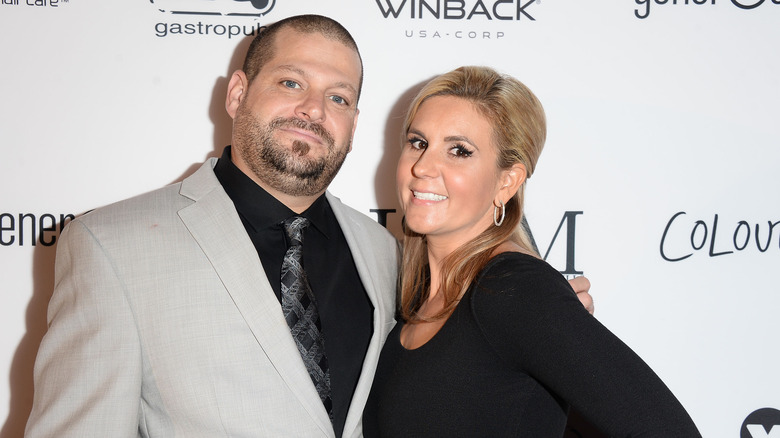 Matt Winkelmeyer/Getty Images
Jarrod Schulz and Brandi Passante had a messy breakup after their relationship became strained. In addition to being married, managing a business, and being reality television stars, they were together all of the time, and it seemingly became too much. However, ex-partners continued to attend auctions after their split, which caused them to cross paths from time to time. In an interview with Pop Culture, Passante revealed that running into her ex was "not comfortable," but they were still able to co-exist. In fact, she revealed that she would rather bump into Schulz than fellow "Storage Wars" star Rene Hezhoda, as she believes that her bidding rival has an "obnoxious" personality.
Schulz also opened up about meeting Passante at auctions in recent years and echoed her sentiments. Per The Sun, Schulz discussed the situation on an episode of the reality series that made them household names. "Just because me and Brandi aren't together anymore doesn't mean we can't go to an auction – but separately," he said.